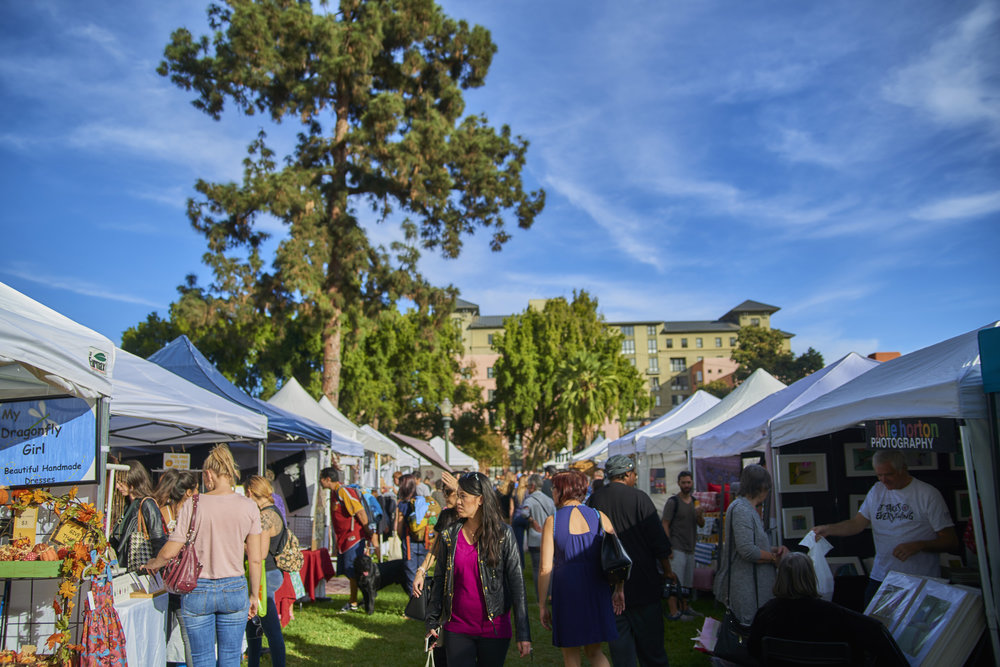 Books, vinyl, gardening, and vintage. Sounds like hipster's fever dream, right? Well, I say they're all good things, and they're all stuff you'll encounter this Saturday in the city of angels (if you know where to look).
Below you'll find our top three picks for today (April 23) in Los Angeles, followed by a bullet list of seven other quick ideas to consider. Per usual, have a good one!
Advertisements
Things To Do For Saturday
LA Times Festival of Books -> The 27th Los Angeles Times Festival of Books returns to the campus of USC this weekend for a two-day event (Saturday + Sunday) featuring 250 book and merchandise exhibitors, 8 outdoor stages and activity areas, dozens of expert panels, performances, demos, poetry readings, and more. The event is free to attend, with advanced ticket packages available for indoor conversations and parking. More info here.
Seeding the City -> Landscape designers and thinkers from all over Los Angeles descend on Helms Bakery in Culver City this Saturday for a daylong slate of workshops, talks, demos, and popups, all geared toward helping Angelenos get in touch with their greener side. Programs run from 11 am to 5 pm More info here.
Earth Day River Clean Up -> LA Waterkeeper is inviting the public to register for a clean up along the LA River on Saturday April 23 at 9 am The meetup spot is North Atwater Park and participants will be picking up and documenting plastic waste through geo-tagging photos while using the Litterati app. Litterati is the largest community powered crowd-sourced data app on the topic of litter ever assembled. The day will end at Golden Road Brewery in Atwater Village where participants are treated to a complimentary drink. Register here.
Seven More Things To Do in LA Today
Indie craft market Jackalope returns Central Park in Old Pasadena this Saturday and Sunday with a pop-up marketplace of over 200 vendors.
Today is Record Store Day, an annual celebration of indie record featuring deals, discounts, special product and exclusive vinyl and CD releases.
There's a free Children's Festival (ages 4-12) today at the Baldwin Hills Crenshaw Plaza as part of the Pan African Film & Arts Festival.
Attention coffee hounds: goodboybob hosts a rare coffee tasting in collaboration with Cup of Excellence today at 10 am at the coffee shop's Santa Monica location. Admission is free.
The LA Phil's Gen X Festival continues today with a performance of John Corigliano's landmark work Symphony No. 1 paired with music by Andrew Norman and Jonathan Bailey Holland.
There's a free Cherry Blossom Festival at Plaza West Covina today from noon to 6 pm
After a pandemic hiatus, Greenbar Distillery is officially booking public tours again (cost $ 15) starting today.
---
Do you read the We Like LA newsletter? Every Monday and Thursday we send the best things to do in Los Angeles straight to your inbox! Sign-up here
Advertisements