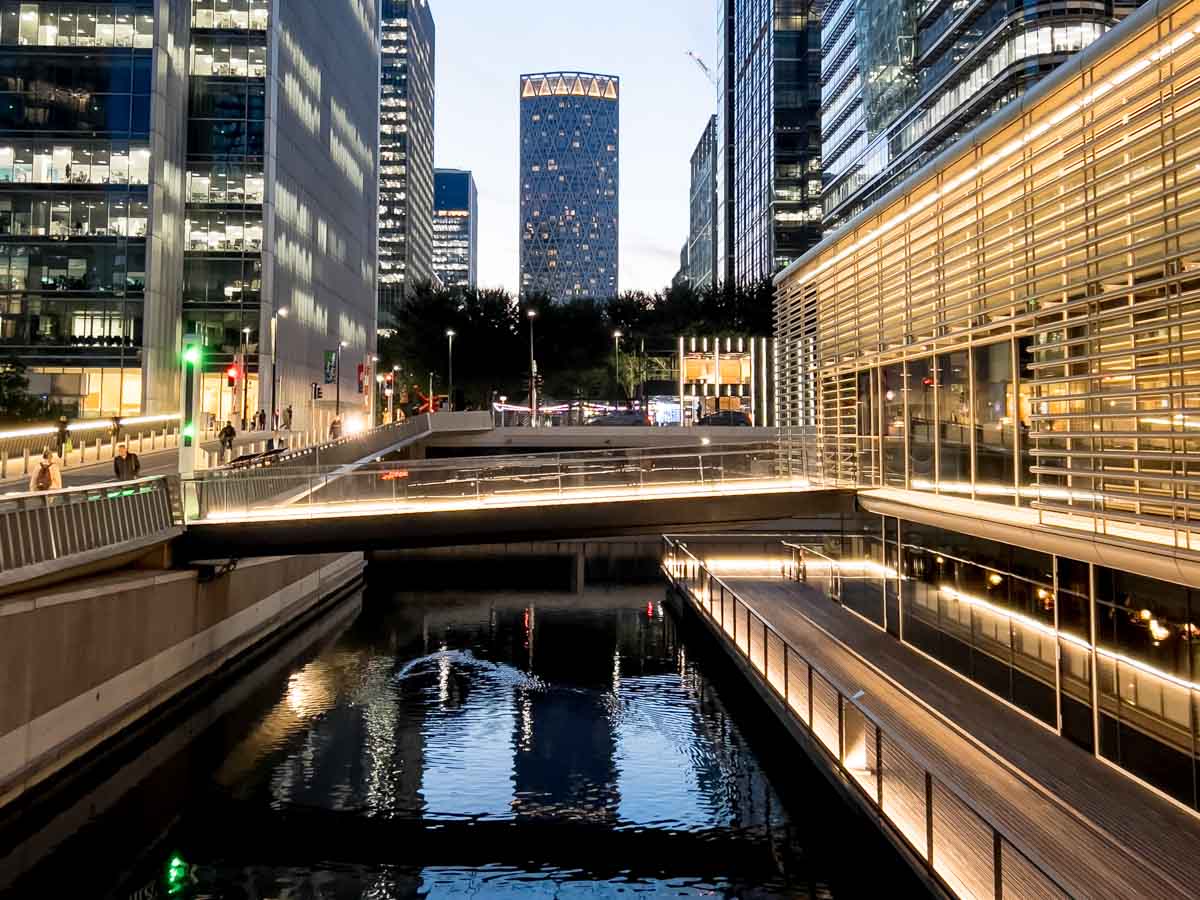 11 Gorgeous Floating Restaurants In London — London x London
Discover London's floating restaurants: from cheese to Chinese, and everything in between. 
Bored of eating in the same old restaurant, on the same old ground? We know the feeling. Fancy switching it up? We've got you covered. 
Floating restaurants are scattered all over London and are great if you're in the mood for something a little different. 
With amazing river views, beautiful sunsets and romance like no other, floating restaurants in London can also be pretty special. 
Whatever cuisine you're in the mood for, we've made a list of the best floating restaurants in London. 
The Best Floating Restaurants in London 
Darcie & May Green
Paddington
£
A gorgeous vibrant barge-based eatery designed by pop artist Sir Peter Blake and offering Australian fare and drinks. 
Not only is the food delicious, but they've also got live music and one of the funnest atmospheres in the city. 
We love their Chicken Parmigiana and a side of their halloumi fries. They're dangerous – you'll just want to keep ordering them again and again. 
It's also worth checking out their website to see what's on and what's new. Darcie & May Green is a great vibrant floating restaurant. 
Hawksmoor Wood Wharf
Canary Wharf 
£££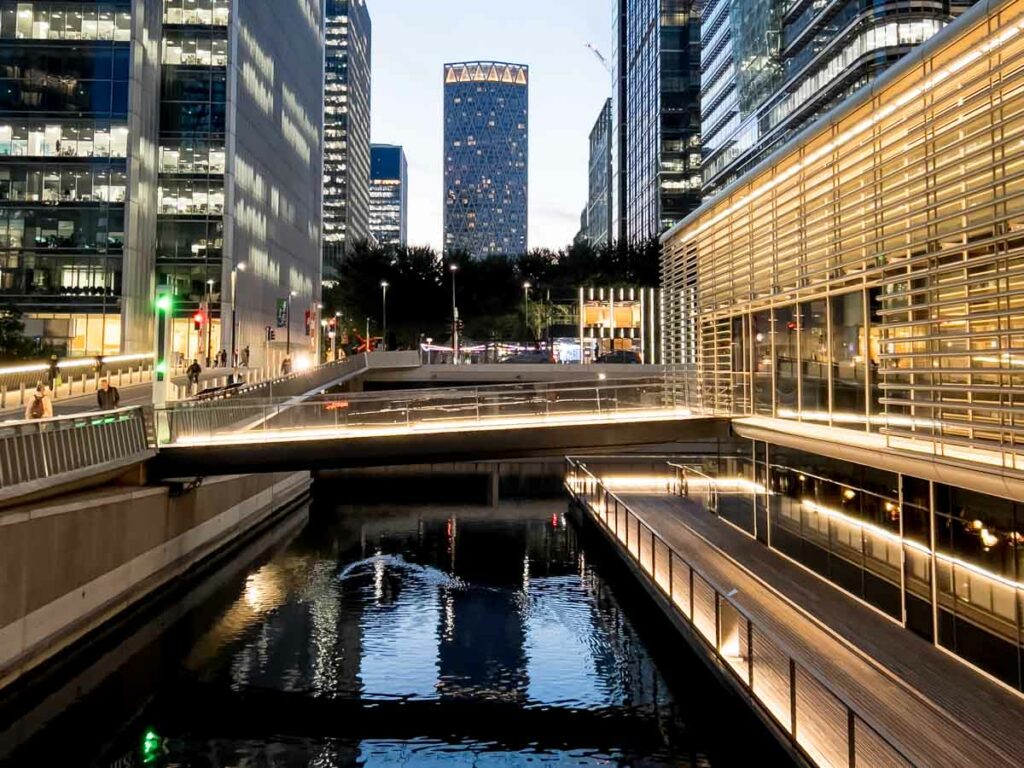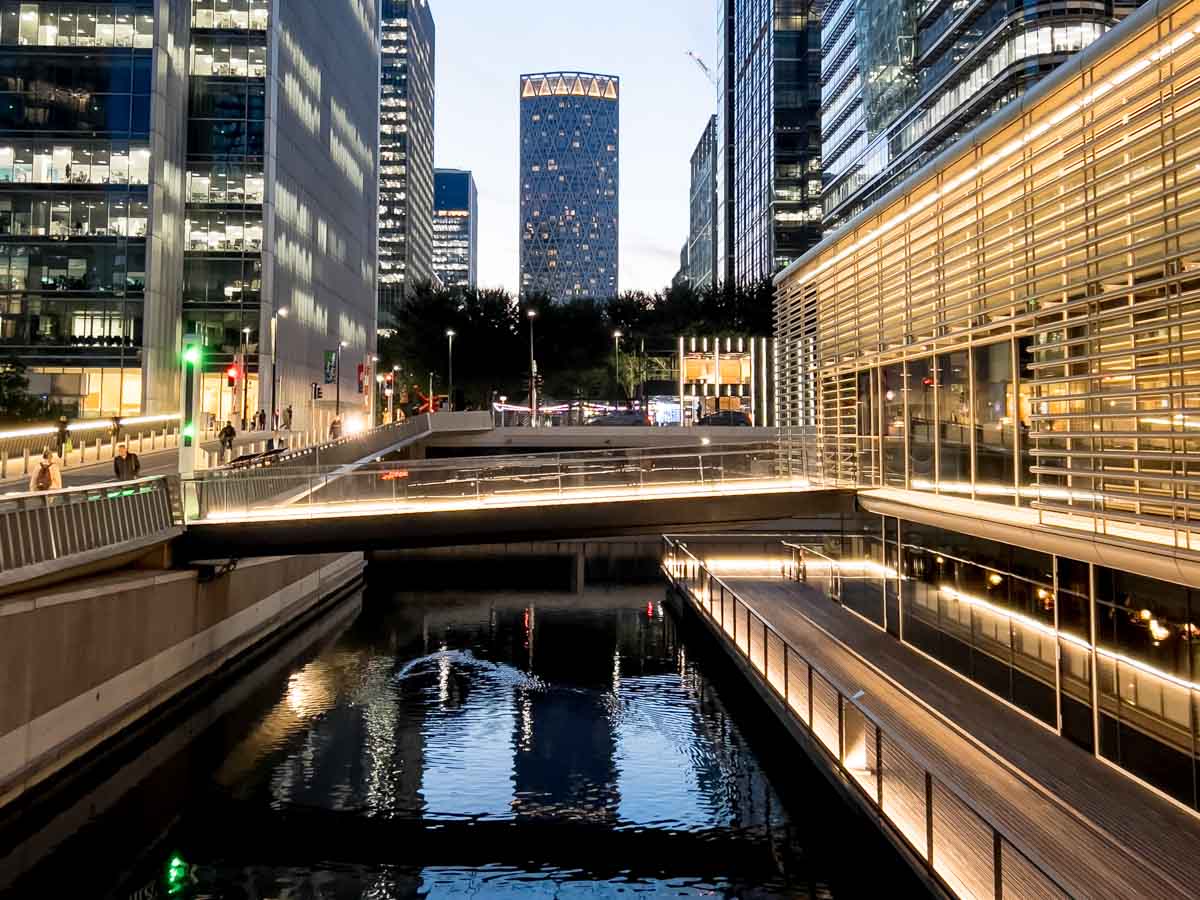 The creme de la creme of prime cuts of beef, seafood and British classics served on what might be the best floating restaurant in London – Hawksmoor Woof Wharf. 
The restaurant is a beautiful new eco-friendly floating pavilion in a riverside neighbourhood in Canary Wharf. 
The restaurant includes a terrace with views across the water and an incredible menu with grass-fed dry-aged ethically reared beef and sustainable seafood from the South coast. 
And if you're after one of the best burgers in London, the Hawksmoor double cheeseburger won't disappoint
It's an amazing place to try if you're looking for something a bit different. 
We absolutely love the ambiance. But beware, Hawksmoor falls a little on the expensive side. Still well worth it though. 
Feng Shang Princess
Regent's Park 
£
Feng Shang is a hand-crafted, floating, Chinese imperial barge on the canal serving some of our favourite Chinese food in London. 
If you're looking for a gorgeous intimate dinner or a place to host a private event on a boat, then this is for you. 
Feng Shang Princess is the perfect location with Chinese food fit for an emperor. You can taste the freshness of the food in every bite. Some of the fish seem like they could have been plucked right from the water – though we hope they weren't  
We recommend going for the pork dumplings, beef noodles or for something a bit more adventurous, the sweet and sour fish. The presentation is often as grand as the setting.  
This is a fair contender for the prettiest and tastiest Chinese food in London, and although it's pricey – it's worth it.  
London Shell Co. 
Paddington
££
Up there with the best of floating seafood restaurants in London. London Shell Co is perfect for a special treat or birthday.
Their superbly-cooked food is always a pleasure to eat and comes alongside an excellent range of wines to sample, all while gliding through the canals of London.
We recommend opting for the wine tasting addition as they really pick some great wines to complement the courses. 
Not only do the waiters know what they're doing, they're also lovely and attentive, and will go above and beyond to make your meal perfect. 
We love the soda bread along with the sole with a mushroom butter sauce, all perfectly cooked and tastes incredible.  
The Lotus 
Isle of Dogs
£
Another incredible floating chinese restaurant in London, we just love The Lotus. 
Is there anything more exciting than dining aboard a flamboyant Chinese boat in the middle of the futuristic Docklands? 
They've a wide choice of dim sum seafood dishes including the incredible 'gargantuan prawns' which should be on your table. 
Or if you're feeling brave, the staff will happily talk you through some of their weird-and-wonderful specialities from the separate Chinese menu.
Though you'll need to be the adventurous sort to order fish lips and duck's feet hotpot. Eek. 
Other great additions included the bonus of firework displays, dragon-boat racing and lion dances by arrangement. 
The Cheese Barge 
Paddington
££
The Cheese Barge is the OG of all cheese restaurants in London. And what's better than a cheese restaurant? A cheese restaurant that floats. 
The Cheese Barge is the Cheese Bar's newest restaurant – a 96ft double decker vessel moored on the Regent's Canal. 
The main dining room hosts a seasonal cheese-focused menu, from a whole half kilo baked baron to slow-braised beef shin and spelt risotto with fresh goat's curd. 
They also have lovely small wine producers to offer some delicious glasses and bottles of vino, along with cheese boards, grilled cheese sandwiches and snacks from 3 to 5:30pm. 
Waterside Café 
Little Venice 
£
Waterside Cafe is a restaurant boat with an all-day cafe serving breakfast, afternoon teas and freshly baked cakes. 
The best thing about this cafe is definitely the location. It's the perfect place to have a bite to eat before the canal tour.
There's both indoor and outdoor seating available with some very tasty coffee. Just so you know, you might have to queue a little. 
The value of the Waterside Cafe is its location and the historic value of the cafe. They claim to be the 'original London floating cafe, but they opened in 1995. 
We'll let you decide if you believe them.
Sunborn London – Lands End restaurant
Royal Victoria Docks
Fancy eating aboard a luxury super yacht designed purely as a treat for every sense? If you're feeling super extra, book dinner on the Lands End. 
Lands End restaurant is a beautiful and elegant place to eat serving some incredible seasonal dishes in a place that truly is all about over indulgence. 
They pride themselves on capturing London's diversity on the plate, with their head chef being passionate about fusion. 
We recommend trying out their set menu to truly get a little taste of everything.  
Barge East 
Hackney Wick 
££
Fancy award winning food in a floating restaurant? Barge East is definitely for you. An amazingly newly resorted barge that offers a truly iconic dining experience. 
It feels as though you're sitting on the Hackney Wick Riviera as you dine on the splendid 120 year old Dutch Barge. 
It's an unforgettable laid-back fine dining experience. We recommend going for the set menu, but whatever you order, definitely try out their fish. 
The food is fresh and healthy, they even grow some of their ingredients on the barge. 
Each meal is absolute perfection, especially when accompanied by their spread of wonderful cocktails and wines.
Practical Tips for Nabbing a Table at London's Floating Restaurants 
Always book as early as possible, call them up or try and get a table on their websites. Remember that for summer months, you'll want to get in extra early or go for the slightly off-peak times (5/6pm or 10pm). 
If they don't take bookings, ask if you can leave your name and number so they can call you when they have a table available and you can explore the surrounding area. 
London Floating Restaurants: Map
More Great London Restaurants with a Special Something