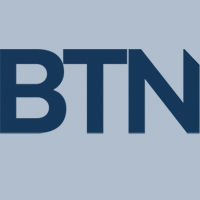 Advito, BCD M&E Unveil Emissions Calculator
Advito and BCD Meetings & Events have developed what they claim is the first ISO-certified emissions calculator for meetings and events, the companies announced Sunday at the Global Business Travel Association convention in San Diego. Both companies are part of BCD Travel.
The tool is ISO-certified and is based on a carbon-emissions tracking methodology developed by Advito called "GATE4," short for "global amenities for travel emissions" across four factors: air, hotel, rail and ground, Advito principal and VP Olivier Benoit said.
The calculator allows users to include a variety of parameters or "levers" that can be adjusted to reduce emissions, including destination; venue; amenities, such as whether T-shirts will be distributed; food, such as whether offerings will be vegetarian; food waste; plastic usage; paper usage; and hybrid elements, like use of video, according to Advito and Benoit. The result is a pre-event CO2 emissions estimate.
"Eventually, we hope that thanks to this tool, there will be more decisions made with lower environmental impact for meetings and events," Benoit said, adding that the calculator is now available for a single-use fee or as a subscription model for corporations that run multiple events.
"We developed our M&E calculator to ensure clients are getting a true picture of their footprint," Advito sustainable collaboration practice lead Julien Etchanchu said in a statement. "The ISO certification means that the methodologies are accurate, robust and compliant with internationally recognized [greenhouse gas] measurement and reporting standards."