Apple today announced DJ mixes in spatial audio with Dolby Atmos on Apple Music (via TechCrunch).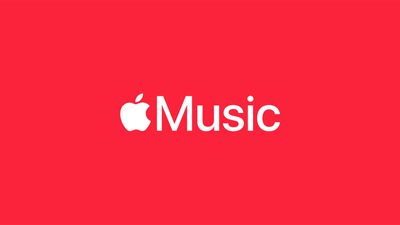 Apple said that the launch of DJ mixes in spatial audio brings listeners into an immersive audio experience with "multidimensional sound and clarity." The company added that spatial audio is the "natural next step" in ‌Apple Music‌'s commitment to sound and DJ mixes following the launch of a program based on technology from Shazam that identifies and compensates all of the individual creators involved in making a DJ mix.
"The response to spatial audio from both subscribers and creators has been incredible, and we're thrilled to expand this innovation in sound," ‌Apple Music‌'s global head of dance and electronic music, Stephen Campbell, said in a statement.
Detroit-based DJ and producer Jeff Mills headlines the launch of DJ mixes in spatial audio with an exclusive hour-long mix titled "Outer to Inner Atmosphere: The Escape Velocity Mix," which also officially relaunches ‌Apple Music‌'s One Mix series, a showcase of the world's top DJs and producers.
New DJ mixes will be added monthly, and as part of the announcement, ‌Apple Music‌ also debuted 15 "Boiler Room" mixes that were captured at nightclubs, festivals, and raves in spatial audio for the first time, with more spatial audio sessions set to be released throughout the year.
Related Stories
More Than Half of Apple Music Listeners Using Spatial Audio, Says Apple Exec
In an interview with Billboard, Apple's vice president of Apple Music and Beats, Oliver Schusser, details the growth of and reaction to Spatial Audio and Lossless Audio on the streaming platform. Apple Music gained Spatial Audio and Lossless support in June 2021, and since, Apple has continued to add new songs to its catalog that support both new features. Apple had previously promised that …
Apple to Update Logic Pro With Spatial Audio Tools Later This Year
In an Apple Newsroom editorial today, Apple Music radio host Zane Lowe revealed that Apple is building tools directly into Logic Pro that will allow musicians to create and mix their songs in Spatial Audio for Apple Music. "Apple is building immersive music-authoring tools directly into Logic Pro later this year," wrote Lowe. "So any musician will be able to create and mix their songs in…
Apple's Zane Lowe Introduces Apple Music Spatial Audio
Apple Music over the weekend highlighted a Spatial Audio-focused "special event," and it turns out that event is a discussion between Apple's Zane Lowe and music producers No I.D., Sylvia Massy, and Manny Marroquin. The Apple Music event can be watched in the Apple Music app or on YouTube, and it features Lowe and the music producers discussing the evolution of music and the sound…
Spatial Audio on Apple Music Promoted in New 'Beyond Stereo' Ad
Just days after the launch of Spatial Audio on Apple Music, Apple has promoted the feature with a new "Beyond Stereo" ad set to "Mystery Lady" by Masego and Don Toliver. Spatial Audio, based on Dolby Atmos, is an immersive surround sound audio format that enables musicians to mix music so it sounds like the instruments are all around you in space. Thousands of Apple Music songs are available …
Apple Music's New Spatial Audio Feature Launches Today
Spatial Audio, powered by Dolby Atmos for Apple Music is officially launching today, Apple announced during its WWDC keynote. Announced earlier last month, Spatial Audio provides a more immersive music experience for Apple Music subscribers at no additional cost. Spatial Audio will initially be available to thousands of songs on Apple Music, with the selection growing more in the future. The …
Apple and Billie Eilish Collaborate on Short Film Promoting Spatial Audio
Apple has teamed up with singer Billie Eilish on a new short film to promote Apple Music's recently launched Spatial Audio feature. The 90-second video, created by Apple Music in close collaboration with Eilish, mashes up the songs "Getting Older" and "GOLDWING" from the artist's latest album "Happier Than Ever." Eilish is seen singing in front of a vanity mirror, and as the song…
HomePod Will Support Spatial Audio for Apple Music, But Not Lossless Audio
Apple Music will be gaining support for two new audio formats in June, including Spatial Audio and Lossless Audio, but MacRumors has received confirmation that the HomePod and HomePod mini will not support Lossless Audio. Apple's website does indicate that the HomePod will support Spatial Audio, but it's unclear if this includes the HomePod mini. Spatial Audio, based on Dolby Atmos, is an …
Netflix Rolling Out Spatial Audio Support
Netflix is rolling out support for Spatial Audio on the iPhone and the iPad, based on reports shared by MacRumors readers and on Reddit. A Netflix spokesperson also confirmed to MacRumors that the rollout is underway. When playing compatible content in Netflix, Spatial Audio will be available as an option in the Control Center on iPhone and iPad for those running iOS 14 and iOS 15….
Popular Stories
First iPhone 14 Molds Show Relative Case and Camera Bump Sizes
A photo claiming to show molds of Apple's upcoming iPhone 14 series models has appeared online, offering another preview of the relative sizes of the rumored devices. It's worth bearing in mind that the molds shown in the image sourced from Weibo have likely been made for use in the production of third-party iPhone cases rather than actual handsets. Still, they do appear to line up with…
Top Stories: Apple Watch, iOS 16, Mac, and Dual USB-C Charger Rumors
We're less than two months out from WWDC, and Apple-related rumors are surfacing with increasing frequency. The latest batch includes an overview of upcoming Macs based on the next-generation M2 chip family, plans for the Apple Watch Series 8 and future models, what might be Apple's first USB charger with multiple ports, and a few software details about iOS 16. Other news this week included…
20+ New iOS 16, iPadOS 16, and watchOS 9 Features and Improvements Rumored to Arrive at WWDC 2022
The Worldwide Developers Conference (WWDC), Apple's annual developer and software-oriented conference, is now less than two months away. In line with previous years, Apple is likely to introduce major updates to all of its operating systems, including watchOS 9, iOS 16, iPadOS 16, macOS 13, and tvOS 16, bringing new functionality and a more refined experience to existing devices. Subscribe to …
Deals: Apple's Entry-Level iPad Drops to New Low Price of $289.99 ($39 Off)
Apple's 64GB Wi-Fi iPad has dropped to a new all-time low price of $289.99 today on Amazon, down from $329.00. This sale price will only appear once you reach the checkout screen and a coupon worth $19.01 is automatically applied to the order Note: MacRumors is an affiliate partner with some of these vendors. When you click a link and make a purchase, we may receive a small payment, which…
Kuo: iPhone 14 Models Likely to Feature Upgraded Front Camera With Autofocus
All four iPhone 14 models that are expected to launch later this year will likely feature an upgraded front camera with autofocus and a wider ƒ/1.9 aperture, well-known Apple analyst Ming-Chi Kuo said in a tweet today. The wider aperture would allow more light to pass through the lens and reach the front camera's sensor on iPhone 14 models. Kuo said these camera upgrades could result in an…
Apple's Johny Srouji Gives Rare Media Interview, Discusses Apple Silicon For the Mac
In a rare media interview, Apple's senior vice president of hardware technologies, Johny Srouji, discussed Apple's transition to Apple silicon for the Mac, the challenges of developing chips for the Mac amid a global health crisis, and more. The interview with The Wall Street Journal offers a unique glimpse at Srouji, who is often seen during Apple events discussing Apple's latest chip for…