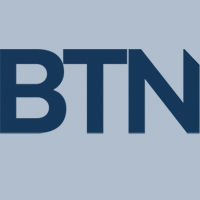 ARC: August Air Ticket Sales More Than Double 2021
Airlines Reporting Corp.-accredited travel agency air ticket sales in August more than doubled year over year to $7.3 billion, the company reported Thursday. That represents a 127 percent increase over August 2021, and a 6 percent increase over July 2022, which had reported a month-over-month decline.
Pricing continued to level off compared with sharp increases reported earlier this year, as the August average U.S. round-trip ticket price, at $526, declined for a third straight month. It's down 5 percent from July 2022, but up 32 percent year over year. 
Reversing July declines in all three categories, total passenger trips were up 9 percent month over month, U.S. domestic trips were up 11 percent and international trips increased 5 percent.
"Travelers responded to declining airfares by purchasing air travel tickets at a rate we typically don't see this time of year," ARC chief commercial officer Steve Solomon said in a statement. "Leisure air travel ticket sales were above pre-pandemic levels for the entire month of August, while online travel agencies and corporate-focused travel agencies showed minor gains."
Total passenger trips settled by ARC in August increased 43 percent year over year to 21.7 million from 15.2 million. U.S. domestic trips increased 30 percent year over year to 14.2 million, while international trips were up 74 percent to 74 million for the same period.
Electronic miscellaneous document sales, which include fees for such ancillary products as upgraded seats and checked bags, increased 116 percent year over year to nearly $13.8 million. EMD transactions increased 92 percent to nearly 249,000 versus August 2021.
RELATED: ARC: July Air Ticket Sales, Average Price Decrease from June