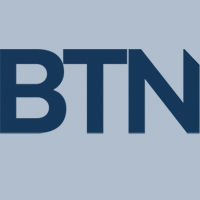 ARC: July Air Ticket Sales, Average Price Decrease from June
After surpassing 2019 levels in June, Airlines Reporting Corp.-accredited travel agency air ticket sales in July totaled $6.8 billion, representing a 13 percent month-over-month decline and a 69 percent year-over-year increase from July 2021, the company reported Thursday.
The July average U.S. round-trip ticket price was $555, up 21 percent from a year ago, but 8 percent lower than June's average of $605. Though prices still are significantly higher than they were in summer 2021, this marks the second month in a row where the average fare decreased month over month, showing a leveling off in pricing compared with the sharp increases reported earlier this year. 
Total passenger trips were down 8 percent from June, with U.S. domestic trips down 6 percent and international trips off by 10 percent for the same period.
"We're seeing the monthly average ticket price decline earlier in the year than usual," ARC chief commercial officer Steve Solomon said in a statement. "Looking ahead to the remainder of the year, we expect to see a continued increase in business travel as the summer vacation season winds down."
Total passenger trips settled by ARC in July increased 18 percent year over year to 19.9 million from 16.8 million, led by international trips, which increased to more than 7 million for the month from 4.7 million a year prior. U.S. domestic trips were up 6 percent to 12.8 million for the same period.
Electronic miscellaneous document sales, which include fees for such ancillary products as upgraded seats and checked bags, increased 90 percent year over year to $13.6 million. EMD transactions were up 58 percent to nearly 240,000 versus July 2021.