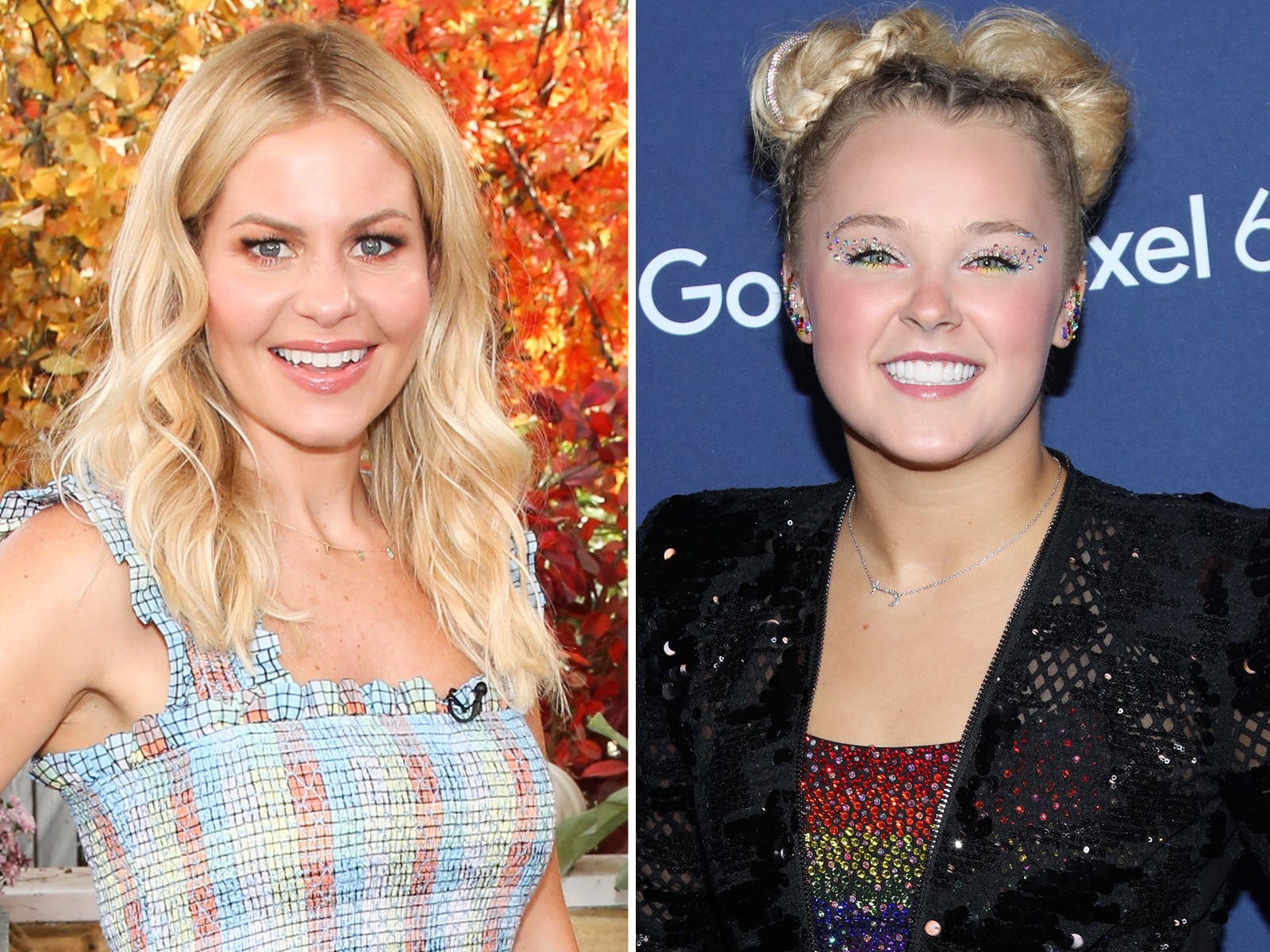 Candace Cameron Bure Reveals Incident That Made JoJo Siwa Call Her 'Rude'
Candace Cameron Bure revealed the "silly" encounter that led to her drama with JoJo Siwa.
The Fuller House alum, 46, posted a video to Instagram on Tuesday, July 26, to clear up confusion after the So You Think You Can Dance judge, 19, branded her the "rudest celebrity I've met" in a TikTok trend on Sunday.
The Hallmark actress said she was "honestly shocked" when she saw the teen's social media post and "immediately" reached out to her because she had "no idea" where the claim came from.
Bure called Siwa and recalled their "great conversation."
"She was like, 'Hey, how ya doing?' I kind of said, 'Well, I've been better!'"
According to Bure, Siwa didn't think her post was going to "go viral" because "it was just a silly TikTok trend."
"She actually didn't want to tell me [what happened] because it was so silly, she felt bad," Bure said.
The California native explained that she and Siwa met at the Fuller House premiere when Siwa was 11 years old, and after the "Boomerang" singer asked for a photo, Bure said: "Not right now."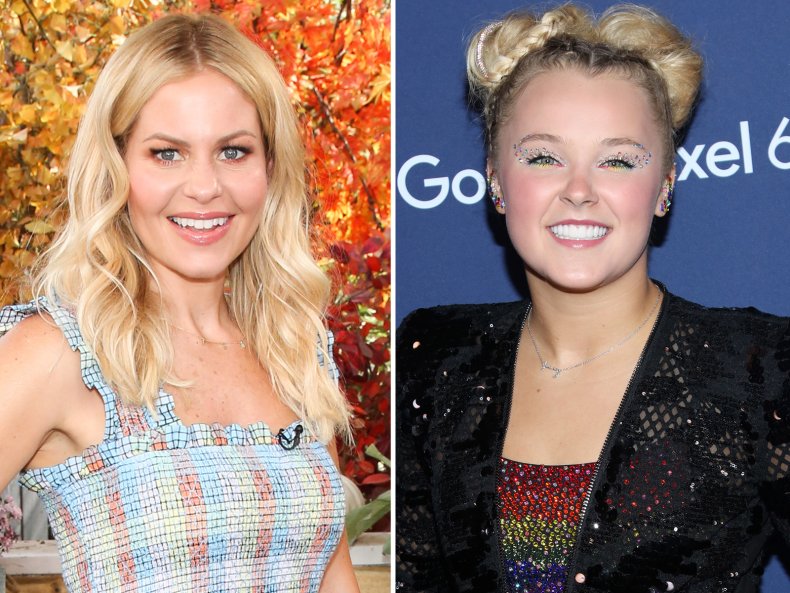 The Full House alum admitted she felt "crummy" that she broke Siwa's "11-year-old heart" and apologized.
Despite the drama, Bure confirmed it's now "all good!"
She continued: "The lesson that we can learn is to be mindful that no matter how many followers you have, even a 10-second trending TikTok video can do damage because our words matter and our actions matter."
Celebrities soon rallied around Bure, with many praising her comments.
"You are officially my spirit animal!" Tori Spelling commented underneath the clip. "So eloquently put. I'm sitting here crying watching this video. Rings soooooo true. You are truly an inspiration! Love u. Xo."
"This makes me respect and love you even more. Well said!!" Little People, Big World star Tori Roloff added, alongside several clapping emojis.
Jenna Johnson, who was Siwa's Dancing With the Stars partner in 2021, posted a slew of pink heart emojis.
Producer Josh McBride called her a "class act," E! host Jason Kennedy simply shared a red heart emoji and country singer Jana Kramer said, "I love you."
Prior to speaking out, Bure posted a Bible quote to her Instagram Stories, seemingly responding to Siwa's video. She did not, however, mention her by name.
"Trust the Lord always, Isaiah 26:4," the message read.
Bure and Siwa appeared together on The Kelly Clarkson Show in December 2019. The Kind Is the New Classy author gave the dancer cookie cutters along with recipe cards to make sweet treats while on tour. The pair were also both on Dancing With the Stars, though on different seasons.
Bure's rep confirmed to Newsweek she would be posting a video detailing her conversation with Siwa but didn't have any further comment.
Newsweek also reached out to Siwa's rep but had not heard back at the time of publication.