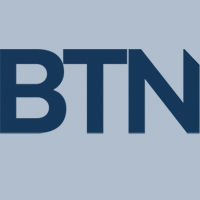 Delta Retains Top Spot for May On-Time Performance
Delta Air Lines in May once again ranked first for monthly on-time performance, according to a new Cirium report. The carrier has been in the top spot for four of the five months of 2022, coming in behind only Alaska Airlines and American Airlines in March.
Delta arrived on time 82.6 percent of the time for May, followed by Alaska at 82.2 percent and American at 79.2. For global mainline airline performance, the three largest U.S. carriers all made the top 10, with Delta seventh, American eighth and United Airlines ninth. 
[Report continues below chart.]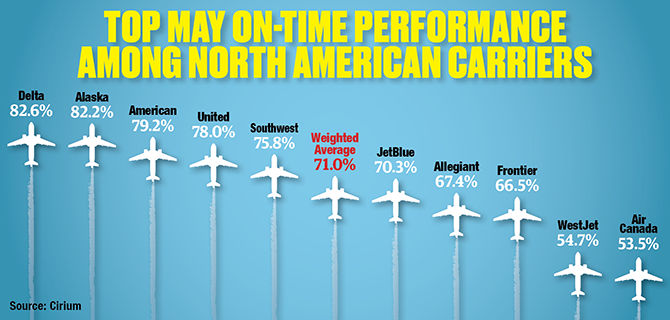 The May on-time weighted average improved to 71 percent compared with 70.3 percent in April, however it still lags compared with February and March averages of 75.6 percent and 72.3 percent, respectively. In addition, WestJet, with a 54.7 percent on-time performance, bumped Spirit Airlines from list of top 10 North American carriers. 
The report also showed year-over-year growth of 30.3 percent for the number of flights completed.
Cirium for North America reviewed carriers that are in the top 20 percent in terms of flight frequency, total seats and available seat kilometers. A flight is considered on time if the aircraft arrives at the gate within 15 minutes of the scheduled arrival time.
RELATED: Largest U.S. Carriers Top April On-Time Rankings