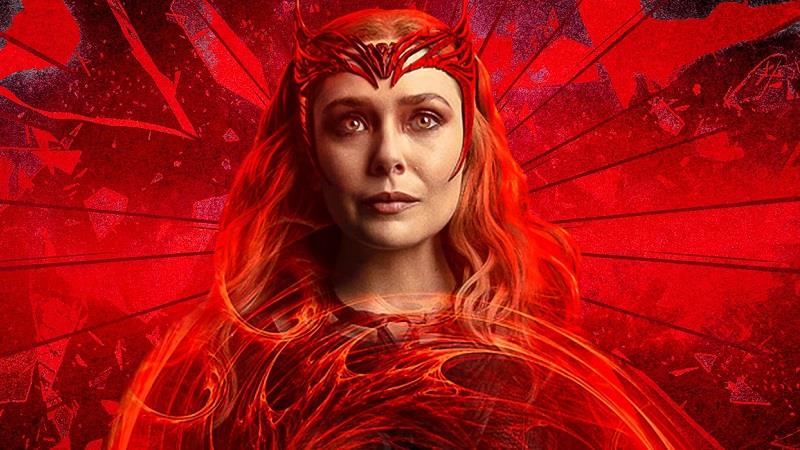 DOCTOR STRANGE IN THE MULTIVERSE OF MADNESS Concept Art Reveals Cut Scarlet Witch Vs. 616 Mordo Battle
Some newly revealed Doctor Strange in the Multiverse of Madness concept art offers a better look at the Scarlet Witch's confrontation with Baron Mordo that would have ended with the villain being beheaded.
Both before and after Doctor Strange in the Multiverse of Madness was released in theaters, there was chatter online about Marvel Studios' plans to kill off Chiwetel Ejiofor's Baron Mordo. 
The last time we saw him was in Doctor Strange's post-credits scene, and Mordo had embarked on a mission to rid the world of those he deemed unworthy of wielding magic. That was going to lead to him tracking down Wanda Maximoff in her cabin, only for the Scarlet Witch to make short work of the villain by removing his head. 
Recently, filmmaker Sam Raimi confirmed that this was the plan in the sequel's Director's Commentary. However, he also revealed that Wanda was set to present Mordo's head to Strange later in the movie (neither of these sequences will be included as deleted scenes on the upcoming Blu-ray for some reason). 
While we did spend time with Earth-838's Mordo Variant, the 616 version was nowhere to be found. 
We have to believe Marvel Studios has future plans for the character, and there's no denying that killing him in such short order would have been something of a waste. Bizarrely, glimpses of this sequence could be seen in promotional material for the sequel, so it was probably scrapped relatively late in the production process. 
Now, we have some concept art that offers a better idea of what this brief battle between the Scarlet Witch and Mordo would have looked like on screen. We don't see Mordo's beheading, but it's clear he'd have been no match for Wanda. 
Check out this newly revealed Doctor Strange in the Multiverse of Madness artwork below:
 
#Wanda Vs #Mordo opening scene art. pic.twitter.com/0iGXKj0ar8

— Amit Chaudhari (@5150Aamrit) July 8, 2022
In Doctor Strange in the Multiverse of Madness, the Marvel Cinematic Universe unlocks the Multiverse and pushes its boundaries further than ever before. We'll journey into the unknown with Doctor Strange, who, with the help of mystical allies both old and new, traverses the mind-bending and dangerous alternate realities of the Multiverse to confront a mysterious new adversary.
The movie's cast includes Benedict Cumberbatch, Chiwetel Ejiofor, Elizabeth Olsen, Benedict Wong, Xochitl Gomez, Michael Stühlbarg, and Rachel McAdams. The film is directed by Sam Raimi, and Kevin Feige is the producer. Louis D'Esposito, Victoria Alonso, Eric Hauserman Carroll and Jamie Christopher serve as executive producers. The screenplay was written by Loki Head Writer Michael Waldron. 
Doctor Strange in the Multiverse of Madness is now playing in theaters. It's now available on Digital platforms and Disney+, and hits Blu-ray, 4k Ultra HD, and DVD on July 26.