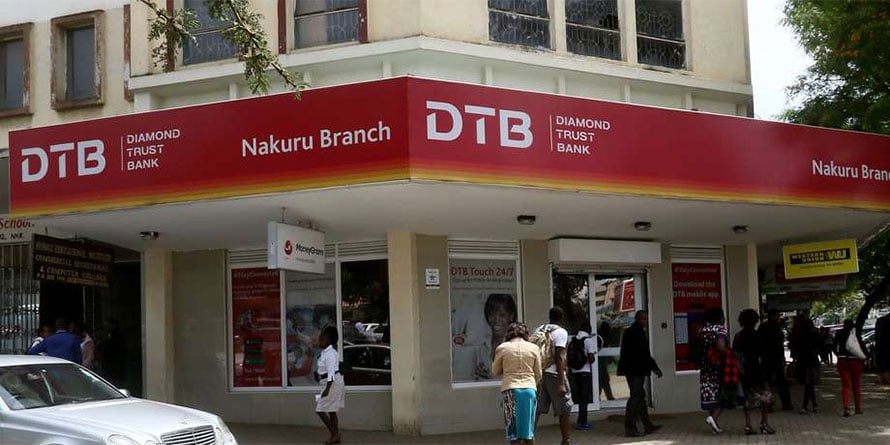 DTB to open 17 new branches in expansion drive
DTB to open 17 new branches in expansion drive
Tuesday July 12 2022

Tier one lender Diamond Trust Bank (DTB) will open 17 new branches before the end of the year, in its latest expansion drive.
The new branches spread across the country will raise the bank's branch network to 81. The lender said the move will help it deepen its market presence in fast-growing regions.
"As a tier-one bank, we are keen on increasing our market presence as this underpins our growth strategy," said DTB Kenya chairperson Linus Gitahi.
"The investments we are making are not only a show of the bank's financial strength but also a sign of commitment to creating more convenience for our customers."
The lender has opened three new branches, which it termed as a 'corporate hat trick'.
The new branches include the Imara Daima (Imaara Mall), Kamakis (Viashla Business Centre) and Kahawa Sukari (Ruhan Plaza) which has pushed DTB's branches to 64.
The expansion comes amid a freeze in branch openings by commercial banks due to adoption of digital platforms, mobile phone and agency banking.
The number of bank branches decreased from 1,502 in 2020, to 1,459 in 2021, translating to 43 branches or 2.86 percent decline, according to data by the Central Bank of Kenya.
Nairobi County registered the highest decrease in the number of branches by 33 branches.
DTB Group recorded a net profit of Sh2.2 billion at the end of the first three months to March, 16 percent increase from Sh1.9 billion in a similar period last year.
DTB Group CEO Ms Nasim Devji said the bank's move to continue expanding its branch network is a testament to the lender's confidence in the Kenyan economy.
"As DTB, we remain optimistic about Kenya's economic recovery. We are therefore making strides to be closer to our customers to support them to attain their personal and business goals," said Ms Devji.