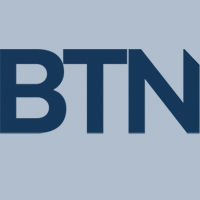 Egencia App Updates Add Personalized Home Screen, In-App Travel Changes
Egencia has updated its mobile app to include personalized
home screens for users, an in-app trip guide and easier itinerary changes
within the app, the company announced.
The travel technology platform said it has integrated
server-driven user interface technology that adapts user's home screens on the
app to their current tasks. Users responsible for approving travel, for
example, will have trip approval features on their homepage, while travelers
with upcoming trips will be shown actions related to that trip on the page.
New self-service options have enabled travelers and
arrangers to change flight and hotel bookings within the Egencia app, rather
than having to leave the app for such changes, Egencia said. Travelers also now
can access contactless e-tickets for U.K. rail travel within the app.
In addition, Egencia has added push notifications within the
app that alert travelers of flight disruptions and remind them to check in. BP
service delivery travel specialist Laura Ashall in a statement said those
notifications "have been critical, as our travelers have received more
information via the app than they actually receive from the airport."
For travel approvers, the push notifications can send
approval requests directly to their mobile device, which they can then
instantly approve with a long press action, Egencia said.
Egencia also has added an in-app trip guide that outlines
such information to travelers as travel times and travel requirements for their
destinations. It includes guidance specific to their hotel, such social
distancing rules, hygiene protocols and operating hours for its dining options
and pool, according to Egencia.