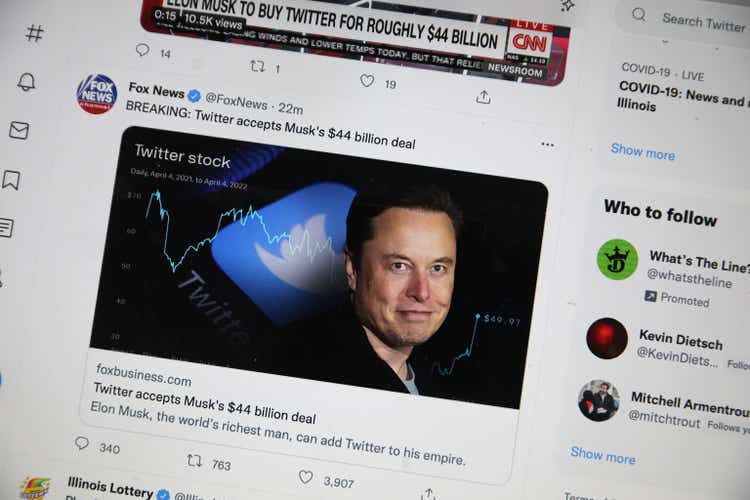 Elon Musk pushes back at Twitter's request for expedited trial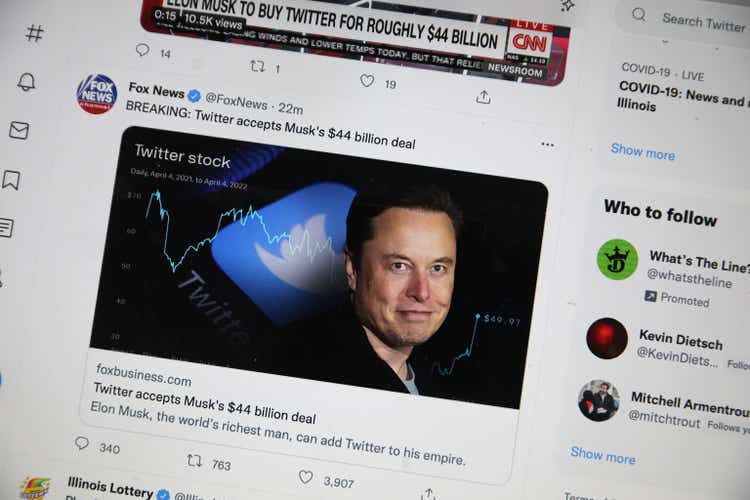 Elon Musk's lawyers objected to Twitter's (NYSE:TWTR) request for an expedited trial over the billionaire's plan to terminate his $44 billion acquisition of the social media juggernaut.
The "plaintiff's proposed schedule would severely prejudice defendants by depriving them of a meaningful opportunity to take discovery, conduct expert analysis, and present their case," Musk's lawyers said in a court filing on Friday in response to Twitter's request for an expedited trial. Musk's lawyers are asking for a trial to start on or after February 13.
The Musk response comes after a judge set Tuesday for the first hearing to decide if there will be an expedited trial after the Tesla (TSLA) chief terminated his Twitter purchase over worries on spam and bot accounts.
"Twitter's sudden request for warp speed after two months of foot-dragging and obfuscation is its latest tactic to shroud the truth about spam accounts long enough to railroad Defendants into closing," Musk's lawyers said in the court filing viewed by Seeking Alpha.
Twitter (TWTR) late Tuesday filed suit against the Tesla Musk in an effort to force him to adhere to the terms of his $44B acquisition of the company. Last Friday, Musk said he was terminating the deal, which had been approved by Twitter's board of directors, due to concerns about the number of fake, spam and bot accounts on the site.
On Thursday, Rosenblatt Securities analyst Barton Crockett raised his rating on Twitter (TWTR) to buy on the grounds that the company has leverage on its side in its fight with Musk.
On Friday, Wedbush said the Twitter-Musk battle could be headed for one of four possible outcomes.