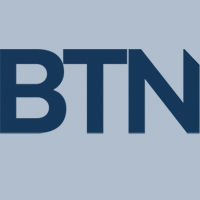 Emirates, Industry Org Slam Heathrow Capacity Caps
Two days after Heathrow Airport announced capacity caps on daily departures for the next two months and asked airlines to restrict summer sales, the travel industry has begun to respond.
Emirates has outright rejected the airport's "demands," calling them "unreasonable and unacceptable" in a heatedly worded statement released Thursday, and the carrier said it "plans to operate as scheduled to and from LHR."
Emirates added that the decision by Heathrow showed a "blatant disregard for consumers." It also noted that Heathrow gave 36 hours to comply with capacity cuts "of a figure that appears to be plucked from thin air. Their communications not only dictated the specific flights on which we should throw out paying passengers, but also threatened legal action for non-compliance."
Further, the UAE-based carrier slammed Heathrow for not planning ahead for the returning demand. "LHR chose not to act, not to plan, not to invest," said the carrier. "Now faced with an 'airmageddon' situation due to their incompetence and non-action, they are pushing the entire burden—of costs and the scramble to sort the mess—to airlines and travellers."
The United Kingdom's Business Travel Association issued a statement Thursday with a similar tone.
"The Heathrow passenger cap is an outrage for business and leisure travellers," wrote BTA CEO Clive Wratten. "The arbitrary daily passenger number has been done without consultation with airlines and the wider travel community. This is a betrayal of all U.K. passengers, leaving airlines, travel management companies and travel agents to pick up the pieces. Heathrow must be transparent about their problems and offer support for the airlines and travellers this impacts."
Aer Lingus canceled two one-way flights from Heathrow on Thursday in response to the airport caps, according to an Irish Times report. "We are awaiting further direction from the airport to understand the impact on the Aer Lingus schedule beyond that date," said the airline according to the report.
U.S. carriers also noted the decision.
"We're working with Heathrow Airport to understand how the passenger caps will affect American's operations, and we'll coordinate with our partners to minimize any potential impact to our customers and their summer travel plans," said American Airlines in a statement.
"Delta is aware of Heathrow Airport's decision to impose capacity restrictions over the summer months," the carrier said in a statement. "We are working closely with Heathrow and our partner Virgin Atlantic, and our priority is to minimize any impact to our customers."
In an example of some of the operational issues affecting Heathrow, on Monday Delta flew an Airbus A330-200 aircraft with 1,000 bags of stranded luggage but no passengers from the London airport to Detroit, and then on to the bags' owners. 
The Global Business Travel Association also released a statement Thursday, but directed at the European Union, of which the United Kingdom no longer is a member. GBTA criticized the six-week background checks the EU requires for employees at airports, saying they are "causing a bottleneck and delay to the smooth travel experience required by business travellers." 
The statement further noted that several member travel managers in a June GBTA survey cited staffing shortages and government policies and restrictions as having a "significant impact" on corporate travel programs, and that suppliers shared the same concerns.
"GBTA is calling on the European Commission to prioritize and expediate the needed safety background checks to help alleviate the pressure at airports," wrote GBTA regional VP for Europe, the Middle East and Africa Catherine Logan. "The EU must set policies and procedures in place for the future as a precautionary measure should the situation arise again."
RELATED: Heathrow Adds Capacity Caps, European Airlines Restrict Sales