Good evening, SoCal. We're wrapping up the day for you with the most important stories you need to know and your weather outlook.
Your Weather Planner
An area of ​​low pressure passing through the Pacific Northwest will usher in stornger onshore winds, meaning morning clouds and cooler temperatures starting Tuesday.
Gusty winds hit the mountains and deserts earlier in the day, but onshore winds surge for the beaches of Ventura and Los Angeles counties by the afternoon and evening. A wind advisory goes into effect at 9 am Tuesday.
Temperatures stay on the warmer side inland, still above average for most in the upper 70s. Coastal locations will largely be at or below average in the upper 60s.
Tomorrow's Highs

Get your 7-day forecast: LA West | LA East | San Fernando Valley / Ventura County | Orange County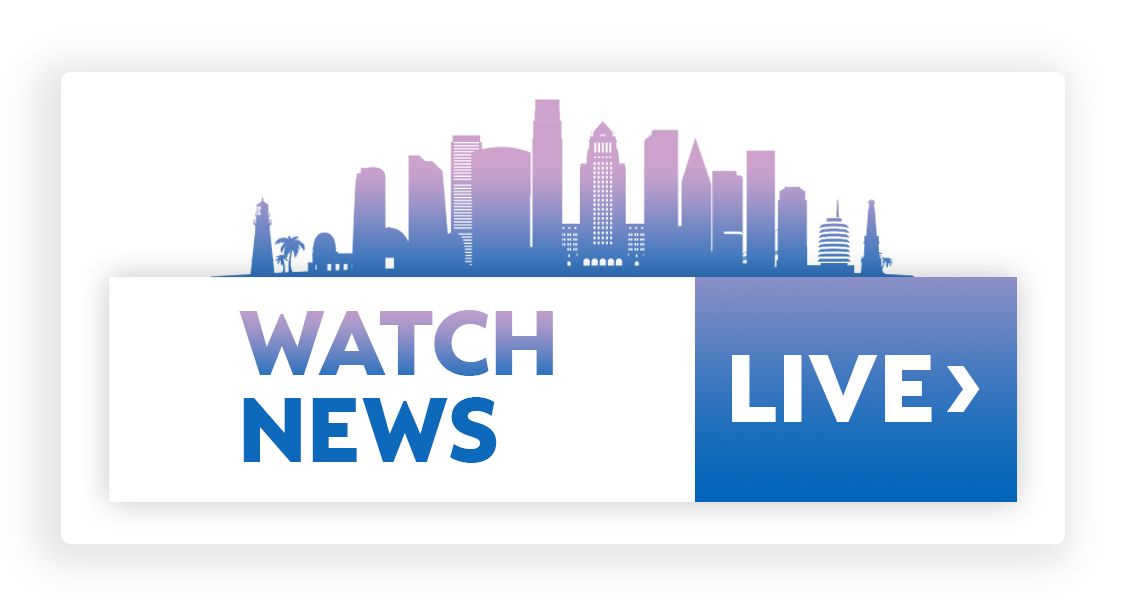 Today's Big Stories
1. LA County CEO unveils recommended $ 38.5 billion budget
Los Angeles County's CEO Monday unveiled a $ 38.5 billion recommended budget for fiscal year 2022-23.
The recommendation is $ 807 million less than the current fiscal year's adopted budget, but $ 2.3 billion more than last year's recommended budget. Officials said the draft budget, which is scheduled to be presented to the Board of Supervisors for initial approval Tuesday, is expected to increase as the county receives additional federal and state funding.
County CEO Fesia Davenport, who said the county is "cautiously optimistic," warned of challenges and uncertainties, including inflation, labor negotiations, continuing impacts from COVID-19, litigation and an unstable geopolitical climate affecting gas prices and global markets.
The recommended budget also includes $ 493.3 million in Measure H funding to help with mental health resources and housing for people experiencing homelessness.
2. Man who supplied fatal drugs to rapper Mac Miller sentenced to prison
A former resident of West Hollywood was sentenced Monday to 131 months behind bars for his role in supplying the fentanyl-laced pills that led to rapper Mac Miller's fatal overdose four years ago.
Ryan Reavis, 39, pleaded guilty last year to a federal count of distribution of fentanyl, according to the U.S. Attorney's Office. Two others were also charged. Stephen Walter, 49, of Westwood, pleaded guilty to the distribution charge and is awaiting sentencing. The case against Cameron Pettit, 30, of West Hollywood, is pending.
On Sept. 4, 2018, at the direction of Walter, Reavis supplied counterfeit oxycodone pills to the third defendant, according to papers filed in Los Angeles federal court.
Miller began rapping at 14 and built a large following before signing with the label of fellow Pittsburgh rapper Wiz Khalifa. Miller released five studio albums and a series of mix tapes during his career. His final album, "Swimming," was released on Warner Records just a month before his death.
3. Walk of Fame star honoring Bob Odenkirk unveiled
A star on the Hollywood Walk of Fame was unveiled Monday honoring "Better Call Saul" star Bob Odenkirk for a career in which he has received 16 Emmy nominations as a producer, writer, actor and lyricist.
Odenkirk reminisced at the ceremony about how he used to visit the Walk of Fame and "pretend" to show complete disdain for all things Hollywood.
David Cross and "Better Call Saul" castmate Rhea Seehorn were among those joining Odenkirk at the ceremony in front of the former Redbury Hotel building at 1725 Vine St., near Hollywood Boulevard.
Odenkirk's star is next to the star of Bryan Cranston, with whom Odenkirk co-starred in "Breaking Bad," the 2008-13 AMC drama about a cancer-stricken high school chemistry teacher who turns to making and selling methamphetamine.
4. Metro will open Regional Connector Transit Project through downtown LA this fall
Eight years in the making, the Los Angeles County Metropolitan Transportation Authority's new Regional Connector Transit Project began testing Monday.
To celebrate the new system that will connect all of Metro's light rail lines through downtown LA, Mayor Eric Garcetti, California Assembly member Miguel Santiago, Metro Chief Executive Stephanie Wiggins and Metro Board Chair Hilda Solis donned hard hats and took a spin on a train that will connect a new Grand Avenue Arts / Bunker Hill station to another new stop downtown.
The Regional Connector Transit Connector Project is intended to fill the gaps between the Gold, Blue, Expo, Red and Purple lines so that travelers no longer need to transfer trains.
Once it is complete, Metro will be able to offer a single-seat ride connecting Azusa to Long Beach and East LA to Santa Monica, instead of requiring three trains and two transfers. Metro says traveling across LA County with the Regional Connector can save travelers about 20 minutes.
5. Federal judge strikes down mask mandate on public transport; WH still recommends masks
A federal judge in Florida has voided the national mask mandate covering airplanes and other public transportation, arguing that it exceeds the authority of U.S. health officials.
The decision Monday by U.S. District Judge Kathryn Kimball Mizelle in Tampa, an appointee of former President Donald Trump, also said the Centers for Disease Control and Prevention failed to justify its decision and did not follow proper rulemaking.
It was not immediately clear if the mandate would end due to the judge's ruling, and the Department of Homeland Security – which oversees implementation of the mandate – began reviewing the order right away, according to the White House's top spokeswoman.
Psaki said the Biden administration still recommends that people wear masks on airplanes in the meantime, in accordance with the CDC guidance.
---
Your Notes for Tomorrow
The Los Angeles Dodgers face the Atlanta Braves at home
The LA Angels face the Astros in Houston
President Joe Biden visits New Hampshire to discuss new investments in the Bipartisan Infrastructure Law
Axiom Space Mission 1 departs from ISS
Annual Oklahoma City bombing remembrance ceremony
---
In Case You Missed It

This spring, visitors can walk through private properties and gawk at gorgeous gardens.
Organized tours admiring strangers' flower beds have been attracting garden voyeurs for decades, until the COVID-19 pandemic hit in 2020.
In an interview for "LA Times Today," Los Angeles Times staff writer Jeanette Marantos spoke with host Lisa McRee about the return of garden tours in Southern California.
Click the link above to find out more.