Good evening, SoCal. We're wrapping up the day for you with the most important stories you need to know and your weather outlook.
Your Weather Planner
If you liked Friday's cooldown, you will certainly enjoy the Saturday forecast. Other than some patchy marine layer clouds in the morning, skies will be sunny.
Temperatures will run about three to five degrees below seasonal averages for our inland valley communities. Our desert and mountain communities will feel the cooldown even more as temperatures will run close to 10 to 15 degrees below normal.
It will be another windy afternoon and evening in the mountains and deserts. Winds will gust in the 25 to 45 mph range in these areas.
Tomorrow's Highs

Get your 7-day forecast: LA West | LA East | San Fernando Valley/Ventura County | Orange County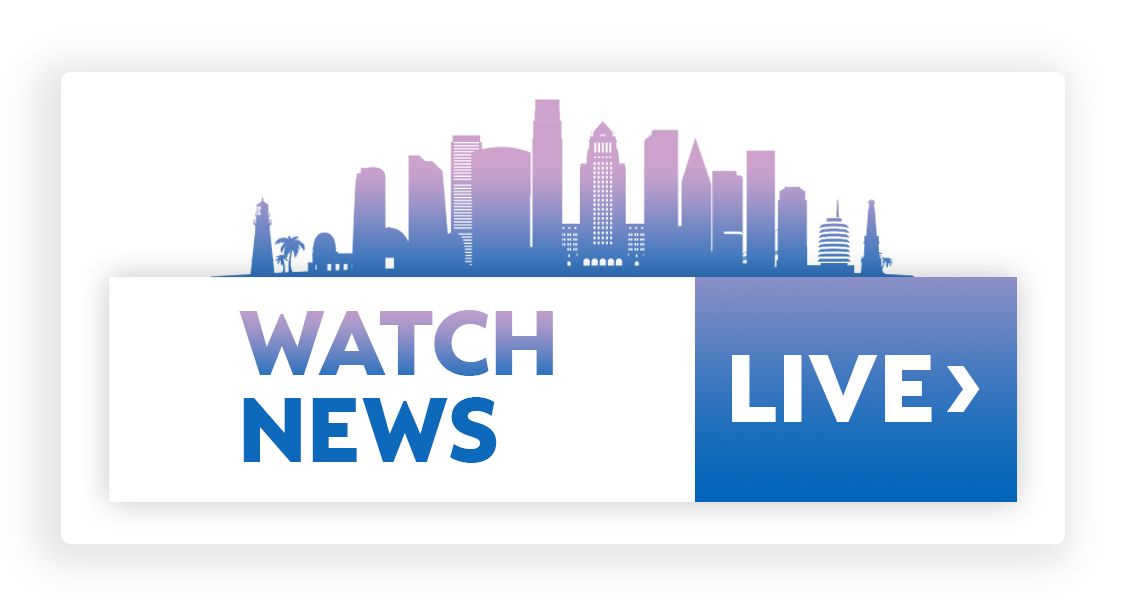 Today's Big Stories
1. LA City Council approves Juneteenth as paid holiday for city employees
The Los Angeles City Council approved a proclamation Friday, already signed by Mayor Eric Garcetti, to officially make Juneteenth a paid holiday for Los Angeles city employees.
The motion was introduced by Councilmen Curren Price, Herb Wesson and Marqueece Harris-Dawson following June 2020 demonstrations demanding racial equity and justice in the country and to protest the killings of Black Americans at the hands of police.
"The recognition of Juneteenth from the federal government, and now with the second largest city in the U.S., signals a changing tide, one that's long overdue, in the name of equity, racial justice and dignity," Price said.
Juneteenth is the commemoration of the end of slavery, specifically in Galveston, Texas, more than two years after the Emancipation Proclamation was issued. Enforcement of President Abraham Lincoln's proclamation generally relied on the advance of Union troops.
2. LA City Council passes motion to improve hate crime reporting
The Los Angeles City Council passed a motion Friday aimed at improving the city's systems for people who need to report hate crimes, citing a disparity between the number of such crimes reported to law enforcement and the number reported to the nonprofit Stop AAPI Hate.
The effort was led by Councilwoman Nithya Raman, who introduced a motion passed in November to have the Civil + Human Rights and Equity Department and the Information Technology Agency report on ways to improve access for reporting hate incidents, including through a dedicated mobile app or the My311LA app.
The motion also instructed the Civil + Human Rights and Equity Department, the Information Technology Agency and the Los Angeles Police Department to provide quarterly progress reports on implementation of expanded reporting fields and the integration of hate reporting data.
3. Suspect in California church shooting accused of hate crime
Prosecutors have accused a Las Vegas man of committing a hate crime by killing one person and wounding five at a mass shooting at a Taiwanese American church luncheon in California.
The Orange County District Attorney's Office said authorities added hate crime allegations to the murder and attempted murder charges filed against 68-year-old David Wenwei Chou.
Authorities have said Chou opened fire on a May lunch gathering of members of the Irvine Taiwanese Presbyterian Church in Laguna Woods. A 52-year-old doctor who took his mother to the event was killed.
Authorities have said Chou was motivated by hatred of Taiwan, where he was born and grew up after his family was forced from mainland China when Communists took control.
Chou is expected to be arraigned on Aug. 19.
4. Angels owner looks to recoup $5 million in fees after stadium land deal falls through
An attorney representing Los Angeles Angels owner Arte Moreno is looking to recoup $5 million in "transaction costs" from the city after the $320 million deal of Angel Stadium fell through.
Allen Abshez, representing SRB Management, the real estate firm controlled by Moreno, sent a letter to the city saying that SRB is entitled to recover costs such as out-of-pocket title, escrow, legal and other inspection fees because the city rejected the deal. 
Anaheim spokesperson Mike Lyster said the city has already agreed to return the $50 million escrow deposit, and SRB would not seek a court order "compelling a sale, other legal positions and questions remained for future discussions."
5. Canceled flights rise across U.S. as summer travel heats up
U.S. airlines canceled high numbers of flights for a second straight day on Friday as they tried to recover from storms while accommodating growing crowds of summer vacationers.
By early afternoon in the eastern U.S., airlines has scrubbed more than 1,100 flights after canceling more than 1,700 on Thursday, according to tracking service FlightAware.
Airports with the most cancellations included those in Charlotte, North Carolina, a major hub for American Airlines, LaGuardia and Newark Liberty in the New York City area, and Reagan Washington National outside Washington, D.C.
On Thursday, Transportation Secretary Pete Buttigieg held a virtual meeting with airline CEOs to go over steps the airlines are taking to operate smoothly over the July 4 holiday and the rest of the summer, and to improve accommodation of passengers who get stranded when flights are canceled.
---
Your Notes for this Weekend
On Saturday, a 3,000-mile endurance cycle race begins in California for teams
The Dodgers take on the Cleveland Guardians on Saturday at 4:15 p.m.
The Angels play the Seattle Mariners at 1:10 p.m.
Juneteenth is celebrated on Sunday
On Sunday, Juneteenth celebration at Hollywood Bowl airs on CNN
Father's Day is Sunday
---
In Case You Missed It

As the Los Angeles Lakers are getting ready for the NBA draft and free agency, new head coach Darvin Ham has a lot to consider with the returning roster.
Brad Turner from the LA Times joins hosts Allie Clifton and Chris McGee to discuss how Ham will get the most out of the Lakers' Big 3 and the rest of the roster.
Plus, what do they think of Davis' offseason schedule? Click the link above to take a listen.