Fernandinho says that after eight years with City, he feels Mancunian.
The club's captain has made 360 ​​appearances since joining from Shakhtar Donetsk in 2013, is now in his ninth campaign after writing a one-year extension of his current deal this summer.
During that time, he has won 12 trophies and is now our longest-serving player and a leader on and off the field.
And as a 36-year-old, he still loves life in sky blue.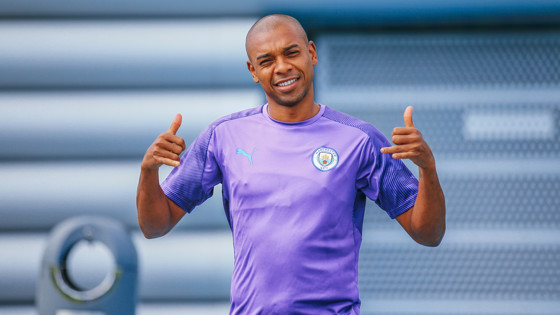 "After more than eight years, I think I're mancunian – or mostly mancunian!" Ferna smiled.
"Since I came here, the welcome I have received has been really nice. It was really hot, especially from the City fans, the staff and everyone in the club.
"Me and my family live here, and year after year we learn more about the culture, the people, the way they like to live and how respectful they are.
"I have a special feeling of mancunian people, and last summer we lived here and it was not that bad – the weather was OK and we enjoyed it.
"Our kids obviously went to school, and with the state restrictions at the time, we couldn't really travel, so we chose to stay here."
BY + | SUBSCRIBERS TO ACCESS TO EXCLUSIVE CONTENT
And the 53-time Brazilian star says he still has work to do in City.
"In my head and my mind, the job is not done yet and that is why I decided to stay here another year and try to help the team and the club achieve the goals they are looking for," he said.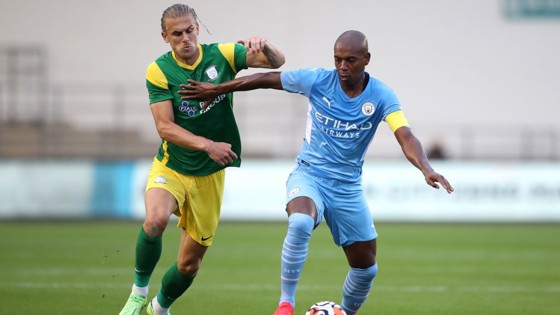 "In my view, we can do what is still places to improve and achieve those goals.
And of course, for me and my family, it's a pleasure to stay in Manchester for another year.
"I think Manchester and the UK in general can give you all the things you need – education, health care and the peace of mind to live here in the best possible way and for you to do your job too.
'It was definitely one of the things we put on paper. It was, how can I say, a good point to decide to be here and stay here another year.
"And certainly my family is really happy. My son, he's starting to play football now. I hope he can follow his father's path!"
.