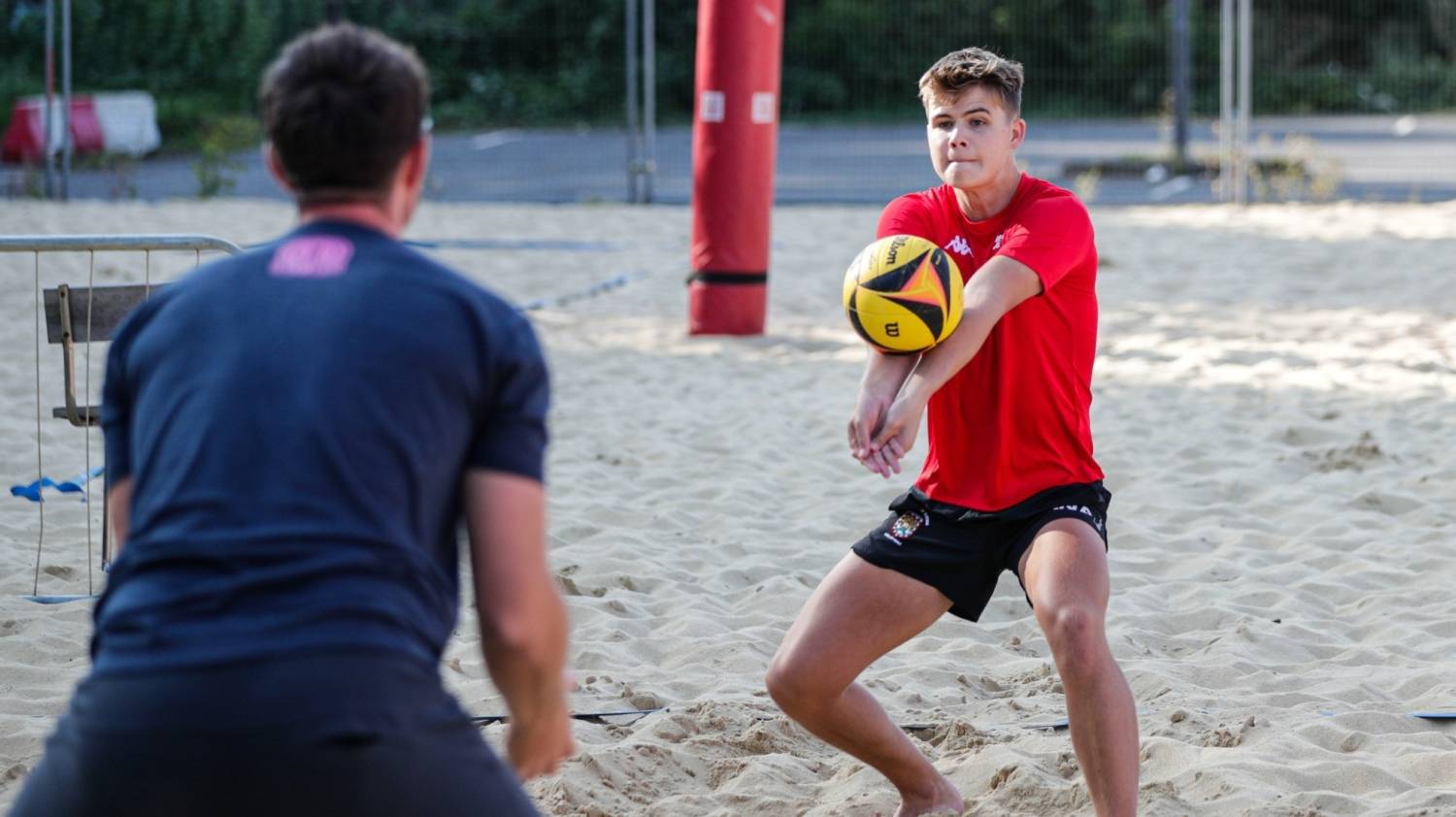 FREE Assistant Coach course places up for grabs for Birmingham 2022 activators
Every learner who completes our Commonwealth Games Activator training and both organises and reports on a volleyball 'come and try it' session will be put into a draw to win a free place on an Assistant Coach Award course.
Millions of people will watch the Birmingham 2022 Commonwealth Games, which kickstart later this month, creating a golden opportunity to attract new participants into the sport.
'Come and try it' sessions are a crucial first step for many, and so we are encouraging clubs to organise sessions and supporting them to feel more confident while gaining more capacity via free activator training.
Our expert tutors Denise Austin and Sam Dunbavin will guide learners through what it takes to set up a taster session. We'll even send out a handy toolkit with a comprehensive risk assessment, social media templates, and session plans to all attendees. 
The training sessions begin on 11th July and will run every weeknight from 19:30-21:30 up until 22nd July.
How to enter the prize draw
To be entered into the draw to secure a free place on an Assistant Coach Award course a club must: 
Have a member attend one of the 2-hour online Commonwealth Games Activator courses
Run a 'come and try' session to attract new participants to the sport
Report back to Volleyball England on the session by the end of September 2022.
Please read the full terms and conditions for more information. 
How to book onto a Commonwealth Games Activator course:
1. Sign into our membership portal VolleyZone
2. Head to the 'Manage Events' tab on the left-hand side column and click 'search events'
3. Search Activator to see a full list of course dates
4. Book on!
Already have taster sessions planned? Let us know and we'll advertise them nationally via our interactive taster session finder.