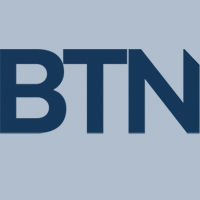 Grasp Pilots Virtual Payment Integration with Marriott
Grasp Technologies has worked with Marriott International to implement an automated workflow for virtual payments that it says could become an industry standard to ease virtual card use for hotel stays, according to Grasp.
With the automation, Grasp's GraspPay virtual card management tool can send virtual payment details to Marriott's property management system through traditional booking channels. That way, Marriott front desk associates have access to the virtual card information as well as instructions, folio requests and other relevant data, according to Grasp. As such, the associate can see the virtual card information without leaving the property management system, easing the process for both them and the traveler.
Grasp has been working with travel management company Corporate Travel Management and The Walt Disney Co. to test the integration, with Disney using the process for non-employee travelers checking in with virtual cards, Disney VP of global travel and expense management Anne Hamilton said in a statement. The "workflow allows our travel agents to book customers knowing that Marriott is receiving the billing instructions," according to Hamilton.
In a LinkedIn post, Grasp Technologies president and CEO Erik Mueller called the project a "game changer" and said he expected "more adoption of this type of virtual payment integration will follow Marriott's lead."