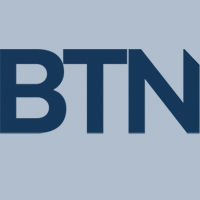 Heathrow Adds Capacity Caps, European Airlines Restrict Sales
London's Heathrow Airport has imposed daily capacity caps of 100,000 passengers through Sept. 11, Heathrow CEO John Holland-Kaye wrote in a statement, citing labor shortages among other challenges. He further asked airline partners to "stop selling summer tickets to limit the impact on customers."
Passengers at Heathrow have been experiencing "unacceptable" service with long waiting times, delays when requiring assistance, missing or late bags, low punctuality and last-minute cancellations, Holland-Kaye wrote. "This is due to a combination of reduced arrivals punctuality as a result of delays at other airports and in European airspace and increased passenger numbers starting to exceed the combined capacity of airlines, airline ground handlers and the airport," he added.
Heathrow is not the only European airport with difficulties in servicing the strong air demand this summer and imposing passenger limits. Amsterdam's Schiphol in mid-June announced that the maximum number of departing passengers it could handle for July and August would vary per day and go up to 67,500 on the busiest days in July and up to 72,500 in August. 
"A lot is possible at Schiphol this summer, but not everything," wrote Schiphol CEO Dick Benschop in a statement, which also cited a "tight" labor market. "Setting a limit now means that the large majority of travellers will be able to travel from Schiphol in a safe and responsible way."
Restricted Sales
The cap at Heathrow comes after Lufthansa and KLM each announced short-term restricted sales of lower-priced tickets in an effort to reduce the number of cancellations and delays that have been plaguing not just those airlines, but the industry overall, according to the Financial Times. 
With Amsterdam as its main hub, KLM began to restrict ticket sales and cancel some flights "on a limited scale" after Schiphol announced its departure limitations, according to a statement by the carrier. The airline, however, stressed that "being forced to limit the number of travellers at Schiphol cannot be a structural solution."
Last week, Lufthansa also said it had canceled 770 flights, which would affect flights to and from Frankfurt and Munich airports and run until July 14, according to the Financial Times report. These cuts come after the airline had already announced plans to cut thousands of flights this summer, and its board of directors in late June sent a letter of apology to its customers for its unreliable service at the time due to the "limits of the resources that are currently available." 
The letter noted the "situation is unlikely to improve in the short term." Lufthansa did not rule out further schedule changes.
In addition, British Airways last week said it would cancel 10,300 short-haul flights between August and October, which means nearly 30,000 flights will have been removed from the carrier's schedule between April and October, according to the BBC. 
The announcement was made prior to a July 8 deadline in which the U.K. government would allow a one-off "amnesty" on airport slot rules, enabling airlines to "hand back" their slots ahead of the summer peak to "help them plan a deliverable schedule," according to a statement from the U.K. Department for Transport.
The slots that were handed back would be available for other airlines to use in the current season before being returned to the airlines that normally own them in the next season, according to the statement. 
Too Little, Too Late?
Are the capacity limits and ticket sale restrictions too little, too late? There also have been or is the likelihood of transportation strikes across the U.K. and Europe, according to the Wall Street Journal. And pilots for Scandinavia Airlines walked off the job last week, causing the carrier to file for bankruptcy protection.
At least one travel manager BTN spoke with is pessimistic. The travel manager has been busy dealing with "stranded passengers all around Europe," not just because of canceled flights, but also because of long lines to get through security that causes travelers to miss flights. "I'm dealing a lot with British Airways right now," said the buyer, who wished to remain anonymous.
The buyer had one traveler stranded in London for two days trying to get to Dublin. The travel agency was unable to support the traveler, who subsequently bought their own ticket, the buyer said, adding that the original airline that canceled did not provide accommodations.
"Once the employees are home, I'm asking for receipts and I'm going to the airline reps with costs associated for not accommodating our employees," said the buyer. 
Previously, the buyer said, corporate accounts had priority, but that has slipped amid the disruptions. "They're not offering accommodations for hotels. They're hoping people don't realize that it is part of the contract of carriage." Weather-related problems are exceptions to requirements to provide accommodations, and in those cases "we don't have a leg to stand on," the buyer added.
There's a trickle-down effect to hotels. "If the airline cancels a flight and the traveler can't go on the trip, we have to negotiate a waiver with the hotel," the buyer said. "Then the hotel is losing revenue. The industry is in rough shape to begin with, this is compounding it and making it worse."
This buyer has been telling travelers not to check luggage even it costs more to bring it into the cabin, to book direct flights as "connecting flights are very dangerous for trip efficiency right now," to have a back-up plan in case they can't go, and to "pack patience."
Some people are deciding not to travel for fear of getting stranded. The buyer is organizing an event for next week and originally expected 100 attendees, but now projects about 45. That drop is partially because of disruption of travel, including Covid-19 and monkeypox concerns, the buyer said. "We're seeing virtual attendance popping back up because people are worried, especially people who need daycare and have other family requirements."
The disruptions from staffing shortages and more demand than the airlines can handle have affected U.S. carriers as well, with many announcing last-minute cancellations and schedule reductions for the summer.
"It's nasty right now," said the buyer. "I'm dealing with this globally."