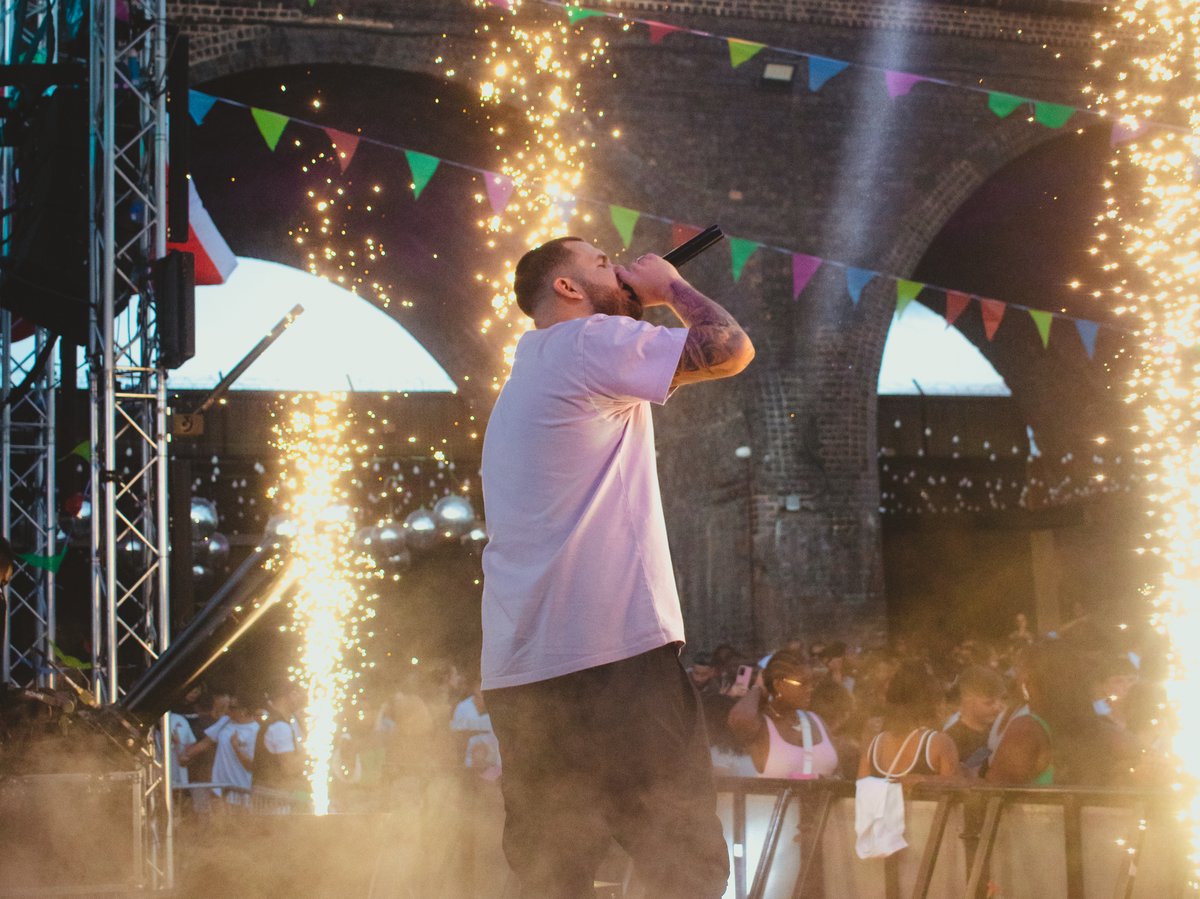 How a teenage stabbing victim became a star DJ and entrepreneur
As well as spinning the decks at some of Manchester's glitziest nightspots Callan Kinsella is also an entrepreneur determined to support the next generation of creative talent.
The victim of a teenage stabbing has spoken about the extraordinary turnaround in his life that has led to him becoming an in-demand DJ playing for Premier League footballers at Manchester's top nightclubs.
Callan Kinsella was knifed in a car park in Wilmslow in 2017 in a case that was eventually dropped but which led to him struggling with his mental health and unable to continue in education. However, in his darkest moments he turned to music and after realising he had a talent for it was able to turn things around and enjoy a spectacular rise to success. He started DJing at local venues in the Alderley Edge area and now , at 23, is already a regular spinning the decks at some of Manchester's glitziest nightspots where the clientele includes Manchester United and Manchester City stars.
He has also become an entrepreneur and spoke about how he is determined to make opportunities for the next generation of creative talent in Greater Manchester and support them in their careers.
What happened to Callan Kinsella when he was a teenager and how did he start to DJ?
Callan was studying for his A-levels in Wilmslow when his life changed in 2017. He was stabbed in a car park and immediately withdrew and locked himself away, fearful and struggling with his mental health. He missed an entire year of school and attempted to go to university only to return home after he was unable to feel safe in crowds.
It was when he locked himself away in his bedroom, though, that he immersed himself in music, and that would turn out to hold the key to changing everything for him. He quickly realised he had a talent for music and began spinning the decks.
He said: "Initially it came from my dad. He was in the music industry so I got into it as a way to get closer to him. I've got two brothers and we all used to mess around and DJ. I was probably the worst of the lot, to be honest, but it drove me on to get better. That was the start of how I ended up where I am today."
Callan started to spin the decks under the name DJCK and was soon performing at venues in and around Alderley Edge and Wilmslow. That meant that at an early stage in his career he was performing to big name as he played at the likes of The Symposium in Wilmslow which is owned by Hollyoaks star Ashley Taylor Dawson and Parea, the Alderley Edge venue owned by England and Liverpool star football striker Emile Heskey's wife Chantelle.
As well as performing himself Callan founded YNOT Events, a company that combined his headlining shows with opportunities for more young DJs to show off their skills to crowds. It wasn't long before revellers were flocking to Callan's sold-out weekly and monthly shows, with people coming from Manchester and further afield to the glamorous Cheshire venues and experience nights which combined music with extravagant performances featuring dancers, fire eaters and life-sized teddy bears.
Guest spots were offered and soon Callan was heading to London to DJ for Polo G, one of America's biggest stars, and take part in a performance with the likes of Rozalla and Urban Cookie Collective.
How did Callan arrive in Manchester?
The Covid-19 pandemic brought the hospitality and live events industry to a screeching halt, but Callan used the time to plan his next move and decided that what he wanted to do was come to Manchester city centre.
He formed Truth and Shameless at BLVD MCR, which forms part of Tokyo Industries, one of the largest hospitality chains in the country. Truth is a full night of American music while Shameless is a brunch with food, DJs, dancers and percussionists playing along to house music and Ibiza classics.
Callan also created La Freak which is on every Friday at Cirque in the heart of Manchester city centre. He is also the resident DJ there every Saturday night. He is now one of the most sought-after open-format DJs around with his mixture of floor-filling American hip-hop, R&B, Afrobeats and old-school music.
And like his time at venues in Alderley Edge and Wilmslow, the rich and famous, including Manchester's sports stars, continue to flock to the nights where Callan is on the turntables.
He said: "You never know who you could be DJing to. It could be United guys, it could be City guys, it's just constantly celebrities and footballers. It's a very different lifestyle.
"The main aim was always to go in and take over Manchester and to be the best club in Manchester. "
What does Callan say about his rise to success?
Callan's lifestyle today on the turntables of some of Manchester's most exclusive venues with A-list stars on the dancefloor is a far cry from his upbringing in a small leafy town and certainly a long way from the depths of shock, anxiety and fear he felt in the aftermath of his stabbing. He spoke about how he has been able to use music to turn his life around.
He said: "When certain things happen in life it can open up new angles and opportunities to access different things. It's one of those things; you take a situation and make the most out of it.
"It wasn't easy at first but I can only take positives from it. There's no point sitting back and looking at a situation negatively. There are no beneficial aspects from being negative about things.
"You can lock yourself away and hide or rise from the ashes like a phoenix and build a career for yourself and prove the doubters wrong."
Helping other people in the creative industries
For Callan building a career has also involved creating more opportunities for young people in Greater Manchester to follow in his footsteps. His YNOT Events concern gave chances to other upcoming DJs to spin the decks and he provides turntablists to venues, pubs, bars, restaurants and hotels.
His latest venture is InSync Creatives, an agency-style business sourcing and providing the industry with DJs, musicians, dancers, photographers and videographers for any event.
Callan said: "It's near impossible for young talent. I remember when I started there were no opportunities. I had to fight for work and I was lucky. There are only a few other DJs in Manchester the same age as me, the rest are 30-plus. I'm trying to give as much opportunity as I can, up to getting people spots at these high-end venues.
"I've had a couple of people who've now taken over smaller venues in Manchester and are earning a couple of thousand pounds a week. My passionis helping them get to where they can."