While we start off this morning comfortable and dry, winds of change are in the air as a southerly breeze, behind a warm front, kicks the humidity into high gear this afternoon. With a soupy airmass in place and instability increasing, expect some scattered showers and storms today as well. They tend to be isolated this morning-midday, then increase in coverage area late this afternoon/evening.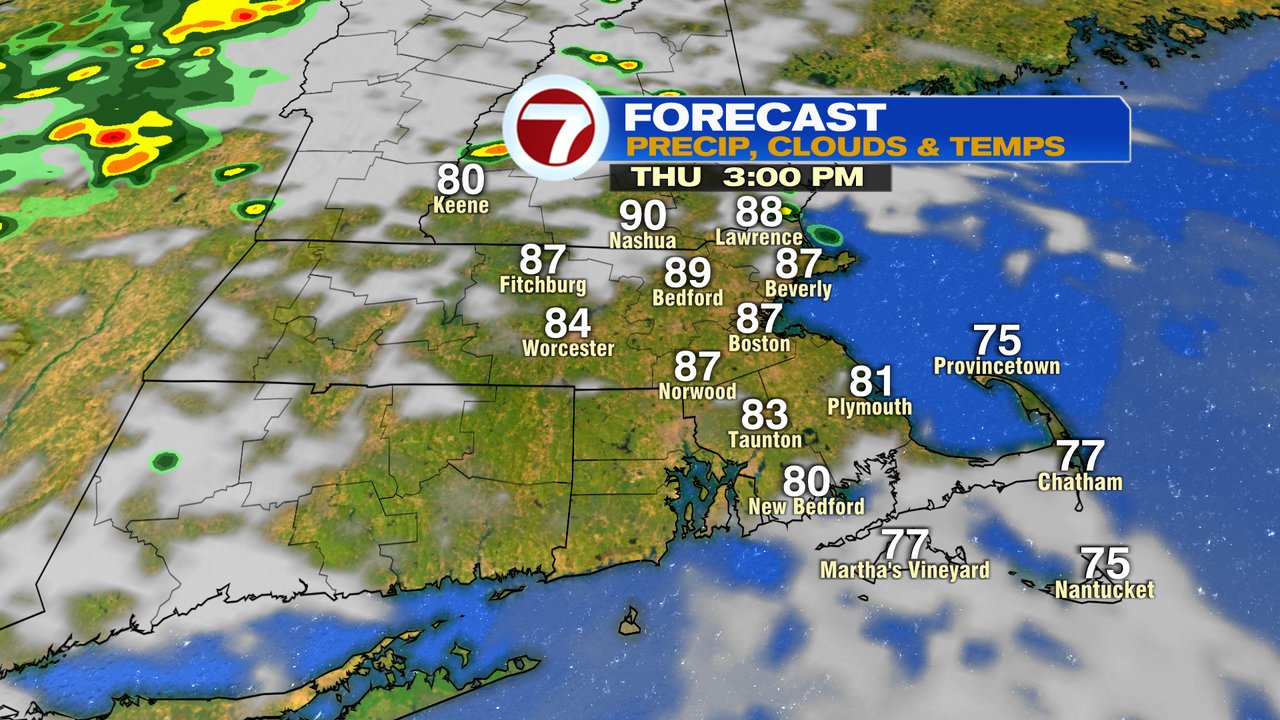 It's the late-day/early evening storms that have the best chance of becoming severe with damaging wind gusts, hail and tropical downpours. The highest risk for that is north and west of Boston, but evening in the city, a strong early evening thunderstorm is possible.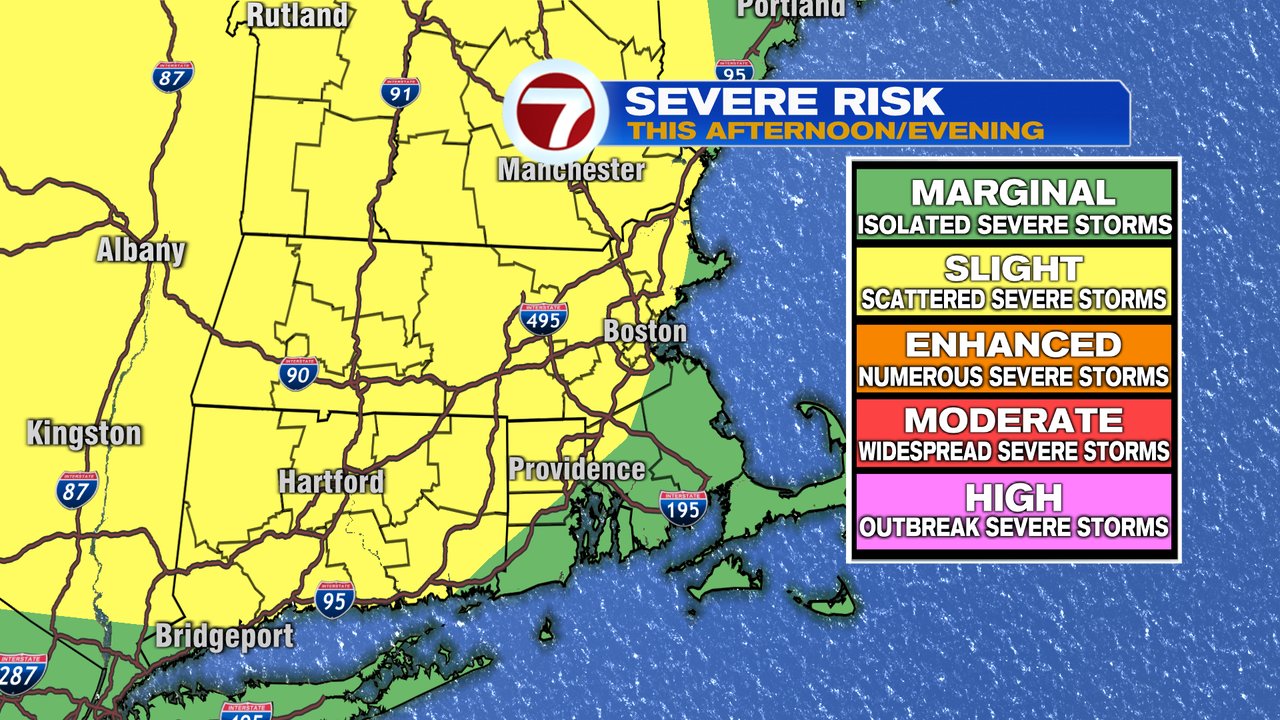 It's another warm one tomorrow with a bit of mugginess leftover. A few late-day showers/storms are possible, but the bulk of the day is dry with temps near 90.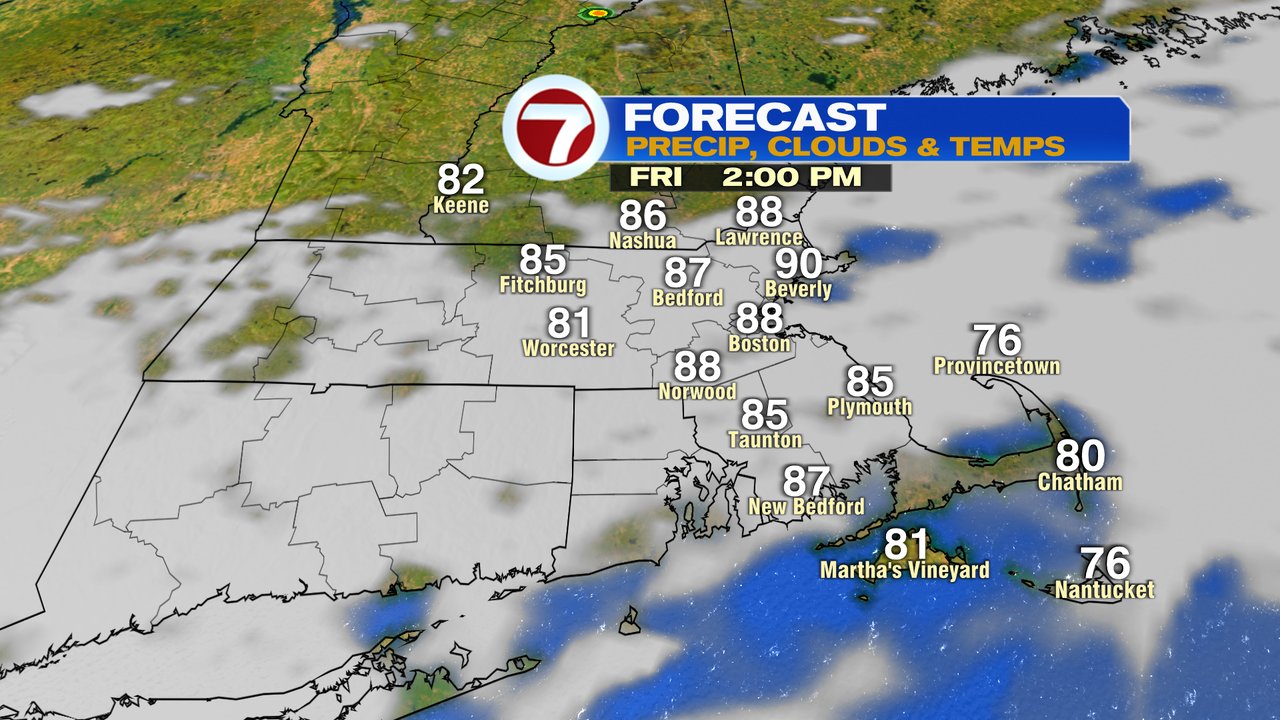 Any showers/storms are out ahead of a cold front that sweeps through tomorrow night, ushering in a fresh batch of low humidity to start the weekend.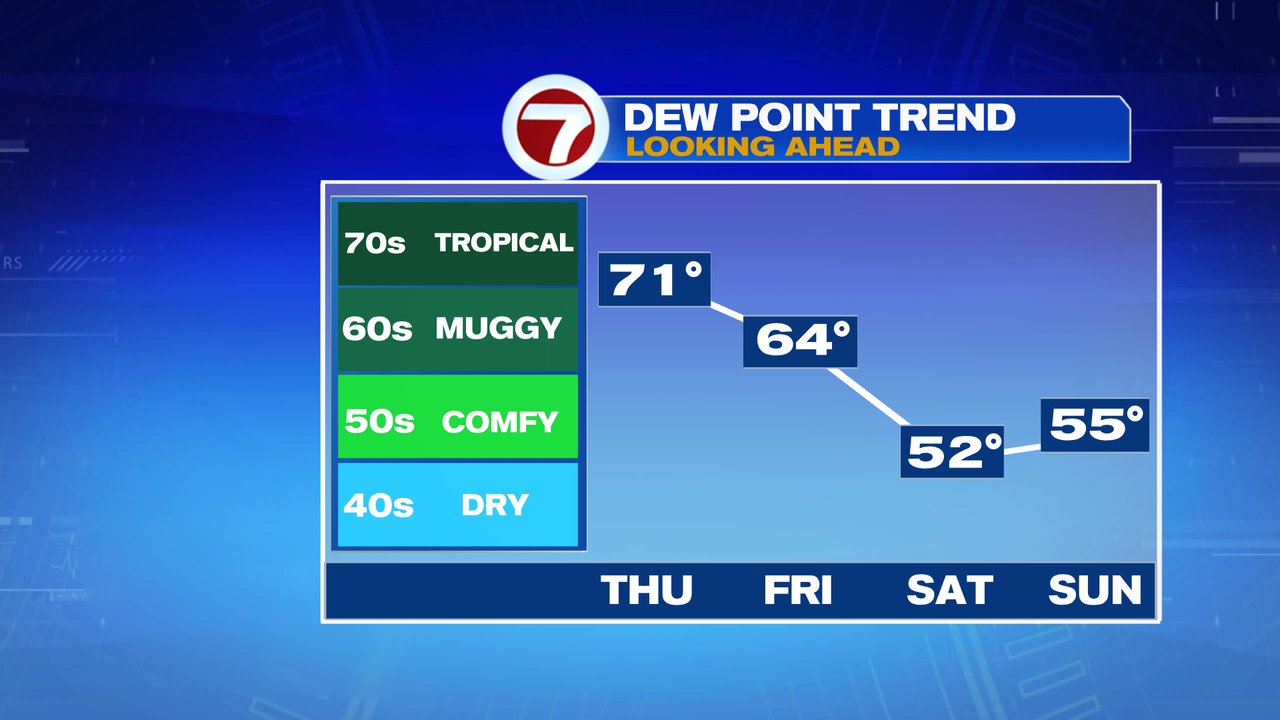 With low humidity and mostly sunny skies, the weekend forecast looks superb with highs running in the mid to upper 80s inland, near 80 along the coast with sea breezes kicking in. Enjoy!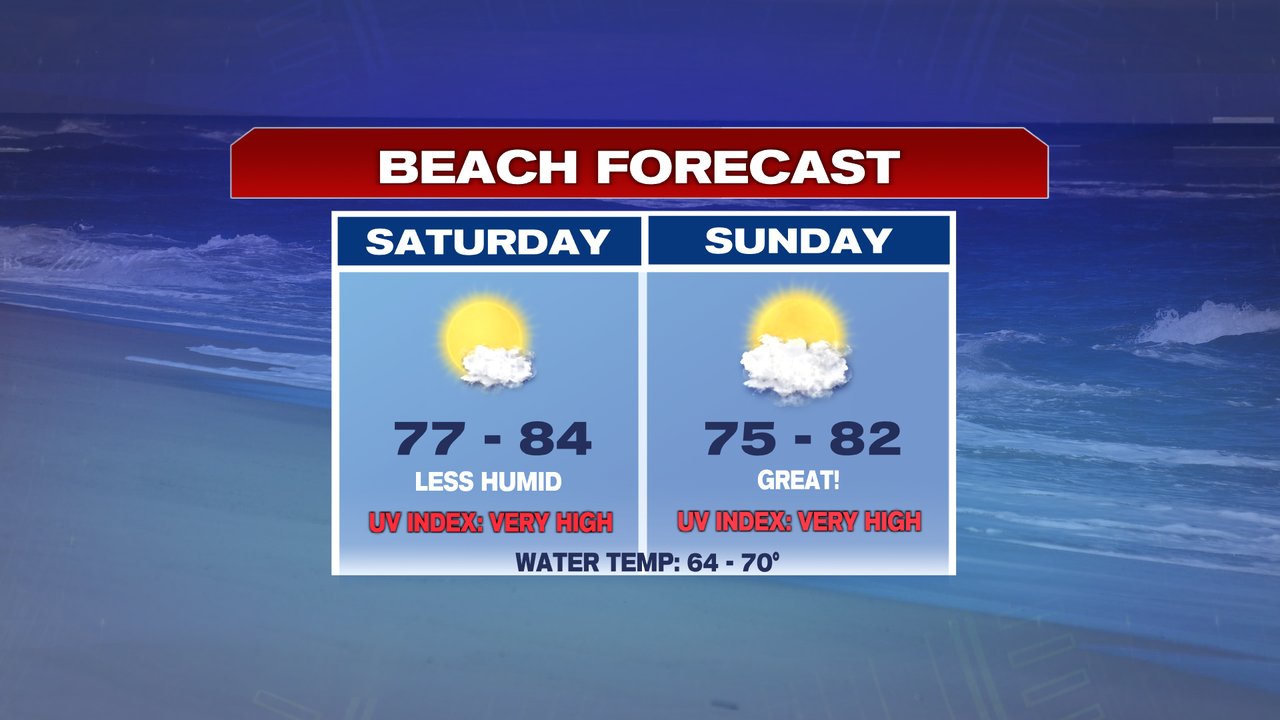 Next week looks hot, near 90 Monday – Wednesday and perhaps well into the 90s to near 100 by Thursday.