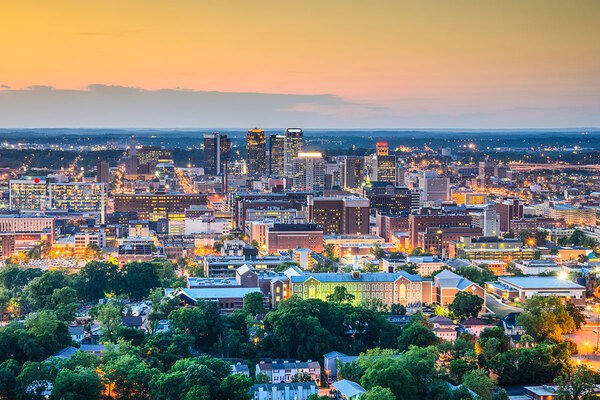 Inside Housing – News – Non-compliant Birmingham housing associations paid £550m for exempt accommodation claims
A Reliance spokesperson said: "Reliance can confirm that it does not spend all money on exempt accommodation and continues to grow its current portfolio of social housing stock, having acquired outright a number of assets in 2022 with a combined value of approximately £2.5m." 
David Fensome, chief executive of Concept Housing Association, said: "Many of our residents face significant challenges in their lives and have complex housing needs as a result. Concept is a not-for-profit housing provider that exists to help our residents have the best chance of moving on to live stable, independent lives.
"We work closely with colleagues at our local authority partners, including Birmingham City Council, helping meet the growing housing demand they see from often very vulnerable people. We ensure we provide good-quality accommodation and support through regular inspections and audits.
"Concept agreed an improvement plan with the Regulator of Social Housing to address all the points raised in our regulatory notice. Both the board and executive team have been strengthened to address governance concerns. In addition, we meet with the regulator each month to discuss progress and are currently 75% through our improvement plan to achieve full regulatory compliance. To ensure a clear focus on our improvement plan, our board decided to suspend further growth until it is assured that Concept is in a position to revisit this.
"The rents that we charge on our properties are all agreed with the relevant local authority and are in line with the market.
"We are a not-for-profit housing provider that aims to deliver the right accommodation to the people who need it. We see ourselves as part of the solution to the challenges across the sector and are committed to continuing to raise standards for our residents."
Ash Shahada did not comment.
Ian MacGregor, acting chief executive of Sustain, said: "As a registered provider of housing, Sustain UK Ltd takes a co-regulatory approach to compliance, and is currently rated as V2/G3. Measures to ensure compliance are well underway, and we hope to achieve that shortly.
"Sustain's priority is to always ensure that its accommodation and support services are of the right quality, and all 411 of its homes undergo a rigorous application and inspection process to ensure standards are met.
"Following recent independent inspections of its properties and support, Sustain UK has been awarded the Silver Quality Standard Award for Supported Exempt Accommodation by the Birmingham Voluntary Service Council (BVSC), in conjunction with Birmingham City Council (BCC).
"Finally, as a provider of quality exempt accommodation, Sustain is keen to add its voice of support to those taking action to raise standards in the industry, and we will follow with interest the progression of the Supported Housing (Regulatory Oversight) private members' bill as it receives its second reading in parliament this month."
A 3CHA spokesperson said: "We are in partnership with a number of expert managing agents who provide the bulk of hands-on management and support, while always subject to our stringent quality standards, health and safety compliance and reporting requirements, all of which are ensured by constant monitoring, inspection and engagement. 
"Thus, our residents enjoy a very high staff-to-individual ratio and a high standard of service, which our local authority partners check upon continuously, with very positive results.
"All of our management partners are locally based in Birmingham."
A Trinity spokesperson said: "In December 2020, the THA [Trinity Housing Association] board decided that they would no longer take on or renew any lease for this type of 'supported exempt accommodation' in the Birmingham area.
"This was mainly due to the existing commercial constraints in our lease agreements, which mean that the RSH's rent standard cannot be met and therefore are not viable moving forward.
"Since this time, we have collaborated with our providers to exit this portfolio and have reduced the portfolio by 25%.
"In late summer 2021, we have accelerated this and begun a decommissioning process which has included serving notices to both the landlords of our properties and residents residing in them.
"We are offering, along with our providers, support and advice to our residents about moving to alternative accommodation.
"We are also working with the relevant statutory and partner agencies to find positive and well-managed housing solutions and outcomes for our residents.
"This decision does not affect THA's other housing, and we will continue to operate and concentrate on our specialist supported housing portfolio."