News
20.06.22
2:45 PM GMT
by Tim Clark
Transport for London (TfL) has formed a partnership with Peabody and Vistry Partnerships to deliver nearly 100 homes in east London.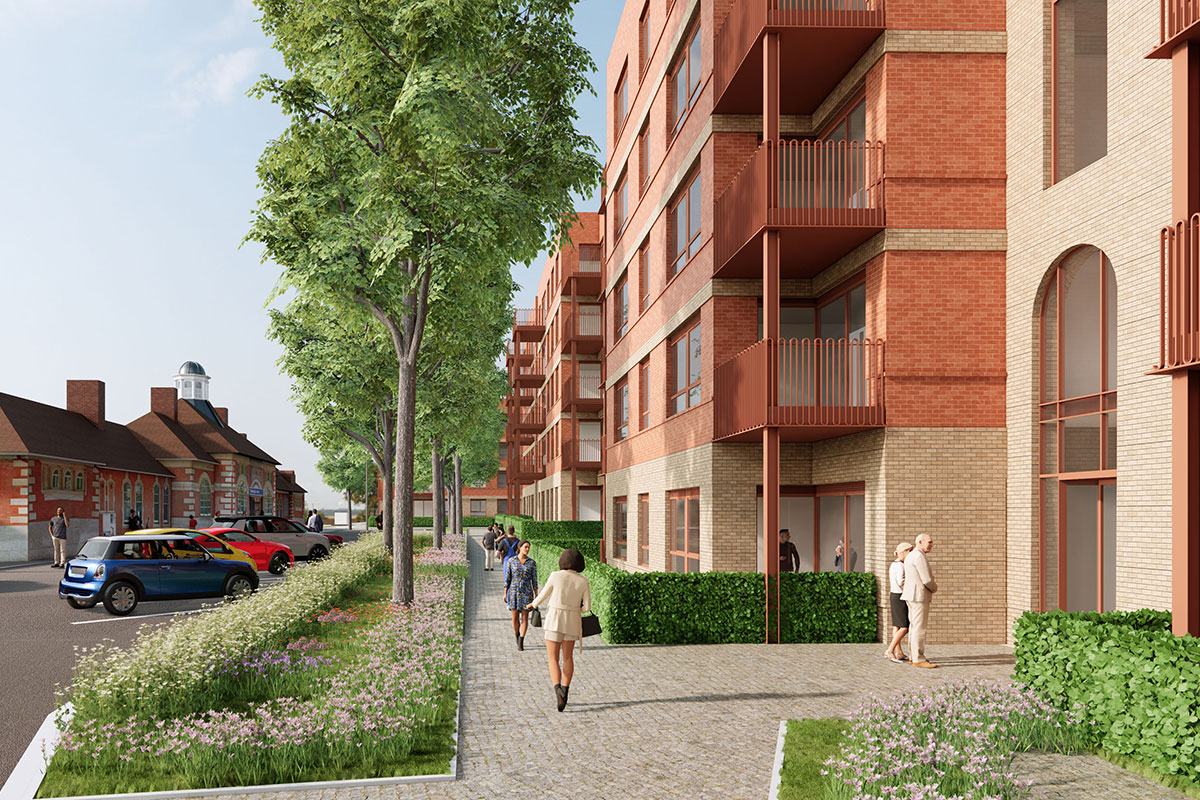 Almost 100 new homes will be built at the site in Barkingside (picture: Sheppard Robson)
Sharelines
---
TfL has formed a partnership with Peabody and Vistry Partnerships to deliver almost 100 homes in east London #UKhousing
---
The 98 new homes in Barkingside will range from one to three bedrooms in size and be spread across three buildings.
The scheme will be a mixture of both shared ownership and London Affordable Rent, which is set by the mayor of London and is significantly below open market rent.
The deal with Peabody and Vistry is the latest in TfL's commercial development programme, which aims to build up to 2,400 homes across 12 sites.
The transport body currently has 1,650 homes under construction and aims to have a 50% affordable housing allocation across the portfolio.
Designed by Sheppard Robson, the Barkingside proposals will include a new pedestrian crossing to Station Road and utilise space currently used as a car park to enhance the public area surrounding Barkingside Tube station.
The proposals will also contribute towards future play space at the Fairlop Waters Country Park, which will benefit the local community.
Jonathan Cornelius, head of property development at TfL, said: "We're excited to be working with Vistry Partnerships and Peabody as they share these new plans to deliver a new affordable housing scheme in Barkingside, which will help to urgently tackle the capital's shortage of homes.
"We look forward to engaging with the local community and stakeholders about these proposals."
James McMylor, regional managing director – North East at Peabody, said: "We are looking forward to working with the local residents to further develop our plans to create high-quality new homes. The scheme will include green spaces, including communal gardens and allotments, which will build on existing local biodiversity and improve the health and well-being of our residents. 
"We hope our partnership with Vistry Partnerships and Transport for London will create a new sustainable neighbourhood with affordable homes which will benefit the residents in Redbridge."
Sign up for our development and finance newsletter