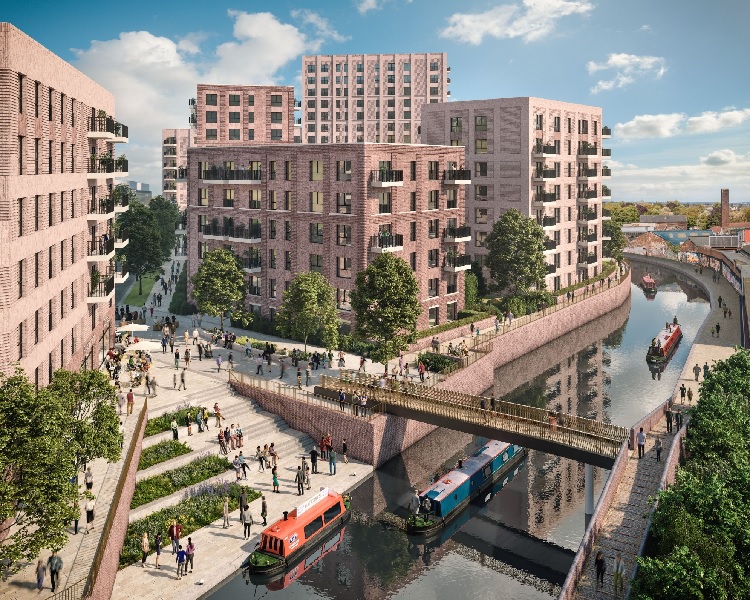 Investment in Birmingham's build-to-rent market leads the way nationally
Investment in Birmingham's build-to-rent (BTR) market is leading the way nationally as development in the UK's regions looks set to eclipse that of London, according to new research from JLL.
A pipeline of almost 50,000 homes outside of the capital will see global investors propel the government's Levelling Up agenda this year. A total of 11,300 of these homes will be located in Birmingham, with 1,900 already completed and a further 9,400 under construction.
This early-stage development has attracted significant capital commitments, and a transaction total of £670m made Birmingham the most popular city outside the capital for investment in 2021, driven by key deals including Heimstaden Bostad's £160m acquisition of Galliard and Apsley Capital's Soho Wharf.
JLL's research into regional BTR growth also follows its assessment that, based on current market performance, rental values in Birmingham look set to rise by 2.8%pa over the next five years.
The homes in delivery will go some way to establishing the city alongside Manchester – which has 8,800 completed homes and 2,500 in development – as the largest regional BTR market in the UK.
Developers seeking value in the UK's regional markets have 20,000 BTR homes under construction and a further 30,000 with planning consent – eclipsing London's 30,000-strong pipeline of homes.
Investment in the UK's regional real estate reached a record £33.2bn in 2021, including an unprecedented £3.1bn invested in BTR as regional investment also exceeded London for the first time – 69% up on the capital.
William Cox, director of residential at JLL in the Midlands, said: "As the world's focus shifts to Birmingham during the Commonwealth Games, it's fantastic to be able to showcase a city in growth. Employment prospects are steadily improving, the city centre is expanding and more graduates than ever are deciding to call Birmingham home.
"While the city continues to experience an undersupply of new rental housing, 2021 was an encouraging year for investment and development, so it's key that we continue in this vein to support the city in achieving its full potential."
Louise Emmott, head of regional residential agency and development at JLL, said: "The ten largest regional cities are home to a combined population of 15.6m compared with London's 9m. With the Levelling Up agenda promising further devolution and radical policy to shift government resources to the regions, BTR will be intrinsically linked to successful regeneration focused on sustainable community investment.
"As investors turn their attention to 'safer' sectors in the wake of the turbulence created by the pandemic, appetite for living assets is soaring and the regions offer opportunities for scale. It's with this in mind that regional investment has hit its highest levels since 2014 and why we anticipate 2022 being another record year as local authorities seek to improve their housing provision through brownfield-first strategies that support city centre BTR development."