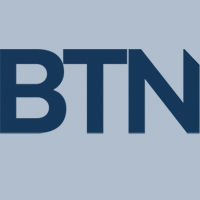 July Shows Better Airline On-Time Performance
After average North American airline on-time performance in June dropped by more than 5 percentage points from May to 65.7 percent, monitored carriers in July improved to an on-time arrival average of 66.8 percent, according to a new Cirium report.
Several monitored carriers reduced their schedules after staffing and weather disruptions caused much of the chaos reported on early in the summer season, and the changes seem to have had their desired effect. Eight of the 10 carriers included in the report notched performance improvements in July, with the exceptions of Southwest Airlines, which dipped to 68.7 percent, and Air Canada, which was down to 34.8 percent. 
[Report continues below chart.]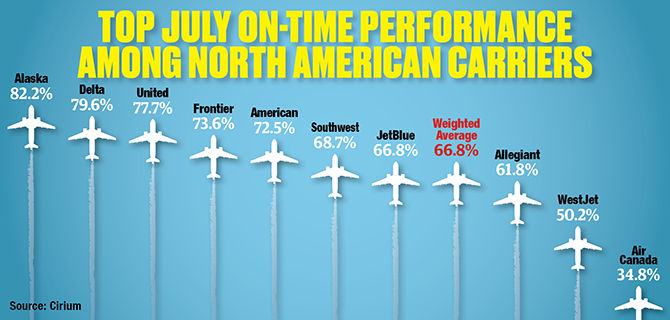 Alaska Airlines (82.2 percent), Delta Air Lines (79.6 percent) and United Airlines (77.7 percent) took the top three positions for the second month in a row. For global airlines, Delta and United were the only North American carriers to make the top-10 ranking for on-time performance, at sixth and ninth, respectively.
The report also showed year-over-year growth of 21.5 percent in the number of flights completed.
Cirium for North America reviewed carriers that are in the top 20 percent in terms of flight frequency, total seats and available seat kilometers. A flight is considered on time if the aircraft arrives at the gate within 15 minutes of the scheduled arrival time.
RELATED: Airline On-Time Performance Drops in June