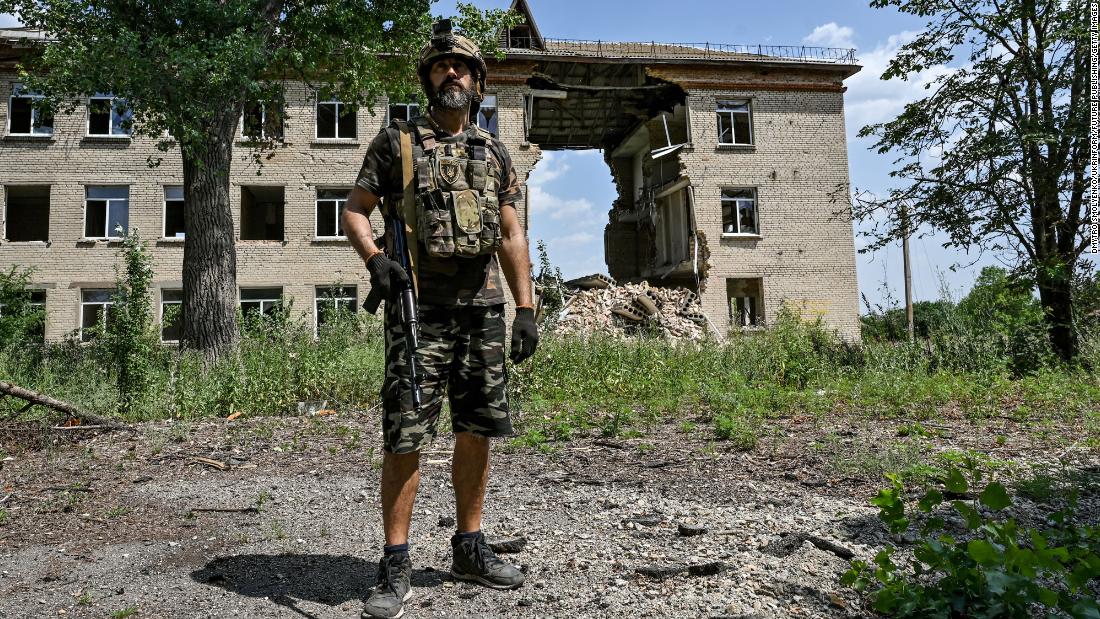 Live updates: Russia's war in Ukraine
Nine NATO countries affected by the Russian aggression in Ukraine have been invited to take part in the traditional Bastille Day parade in Paris on Thursday, to demonstrate France's commitment to its partners and allies.
"It's a rather strong signal symbolically," French armed forces spokesperson Pascal Ianni told Franceinfo Thursday.
"Why this signal? Because France has been resolutely committed to strengthening the deterrent and defensive posture of NATO since the beginning of the war in Ukraine," he added.
Estonia, Latvia, Lithuania, Poland, the Czech Republic, Slovakia, Hungary, Romania and Bulgaria "will have the honour of opening the parade on foot" with 106 troops.
French troops deployed to NATO's Eastern Flank will follow the march down the Champs-Elysées.
French President Emmanuel Macron is also set to give a rare 45-minute live interview from the Elysée Palace after taking part in the parade.
In France, July 14 marks the anniversary of the capturing of the Bastille prison in 1789 — a symbol of the French Revolution — and a military parade takes place every year down the Champs-Elysées.
A total of 4,925 troops are to take part this year, alongside 65 fixed-wing aircraft, 25 helicopters, 181 vehicles and 200 horses of the Republican Guard.