London: Vacancy for Sacristan at Farm Street Church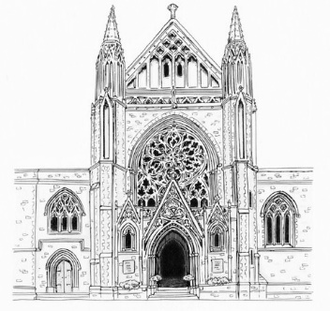 Farm Street Church is a very active city centre church in the heart of Mayfair under the care of the Jesuits. We are looking for a motivated, hard-working individual to assume the position of sacristan. The position is full-time at 31 hours a week with pay being set at £13.70 an hour. Working days are Saturday, Sunday, and three weekdays to be decided. Flexibility is required and overtime may be expected. Sunday hours are set at ten hours. The successful applicant will demonstrate a commitment to the mission of Farm Street Church.
Duties include managing the sacristy; setting up for and being present at Masses, baptisms, funerals, and other services and events as required; and acting as registrar for weddings. The sacristan is also responsible for the cleaning and care of the sacristy, sanctuary, and other parts of the church as required. Additional hours will be required at Christmas and Easter. The sacristan will report directly to the parish priest.
For further information about the parish please visit our website: www.farmstreet.org.uk. To apply for this position please e-mail the Parish Secretary at farmstreetoffice@rcdow.org.uk to request an application form. The deadline for submitting an application is 4pm on Friday 5th August 2022. Those applicants invited to attend an interview will hear from us by Friday 12th August. Interviews will take place during the week beginning the 15th August.