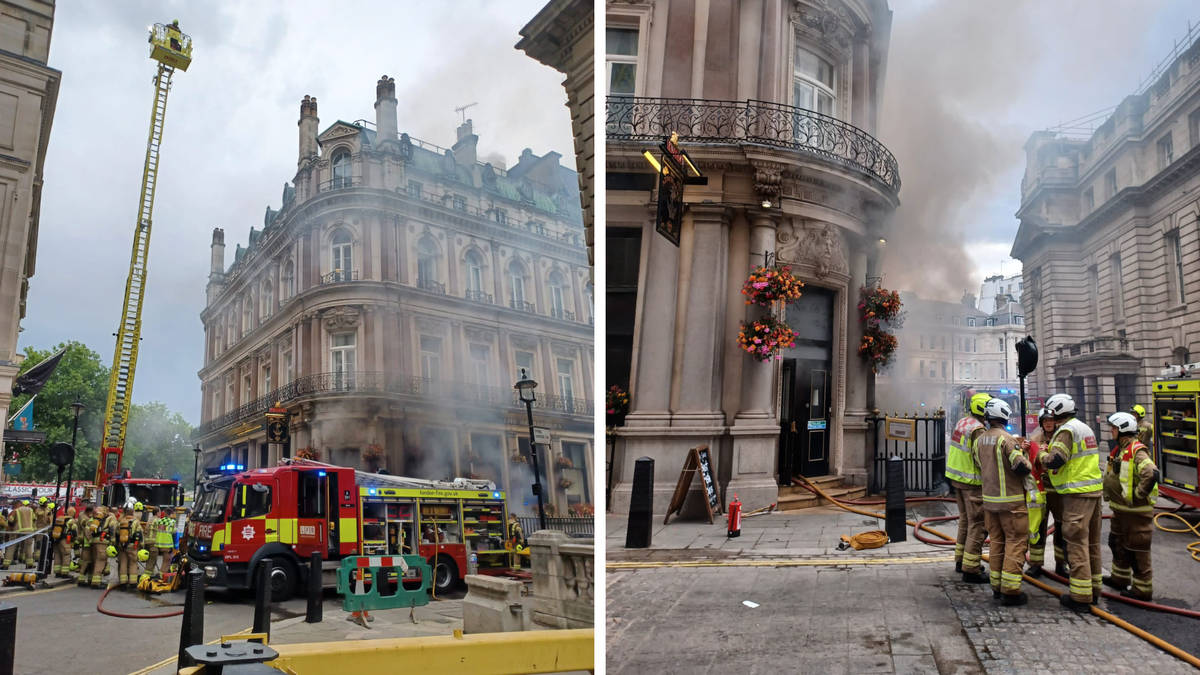 Londoners told to avoid Trafalgar Square as firefighters tackle huge pub fire
12 July 2022, 19:44 | Updated: 12 July 2022, 21:32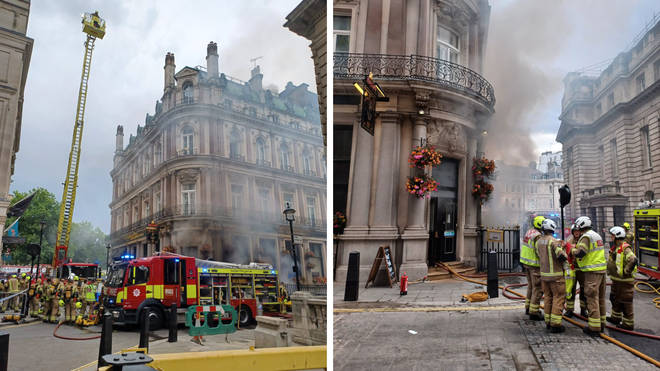 People are being told to avoid Trafalgar Square as firefighters tackle a blaze at a pub in the iconic central London square.
Twenty fire engines and around 125 firefighters were called to The Admiralty pub at around 5.10pm on Tuesday.
The London Fire Brigade said half of the basement was alight and that "crews are working in arduous, challenging & hot conditions".
A fire brigade spokesperson said around 150 people were evacuated before crews arrived, and there have not been any reports of injuries.
Later the Brigade said "steady progress" was being made but said crews were "likely to be at the scene for hours to come".
"It's a hot night so crews are taking on a lot of water," said the LFB in a tweet.
"Please spare a thought for all firefighters dealing with fires in these conditions."
Mayor of London Sadiq Khan said the fire was "distressing" and urged people to avoid the area and "allow the [fire brigade] to do their job".
"Distressing to hear of the events unfolding at a pub near Trafalgar Square," he wrote on Twitter.
"I am in touch with the London Fire Commissioner.
"Please avoid the area and allow the @LondonFire to do their job."
The cause of the fire is not yet known.
Station Commander Keith McDermott, who is at the scene, said: "The fire is in the basement of a pub in Trafalgar Square.
"As a result there will be heavy traffic disruption and we ask people to avoid the area if possible."
Updates to follow