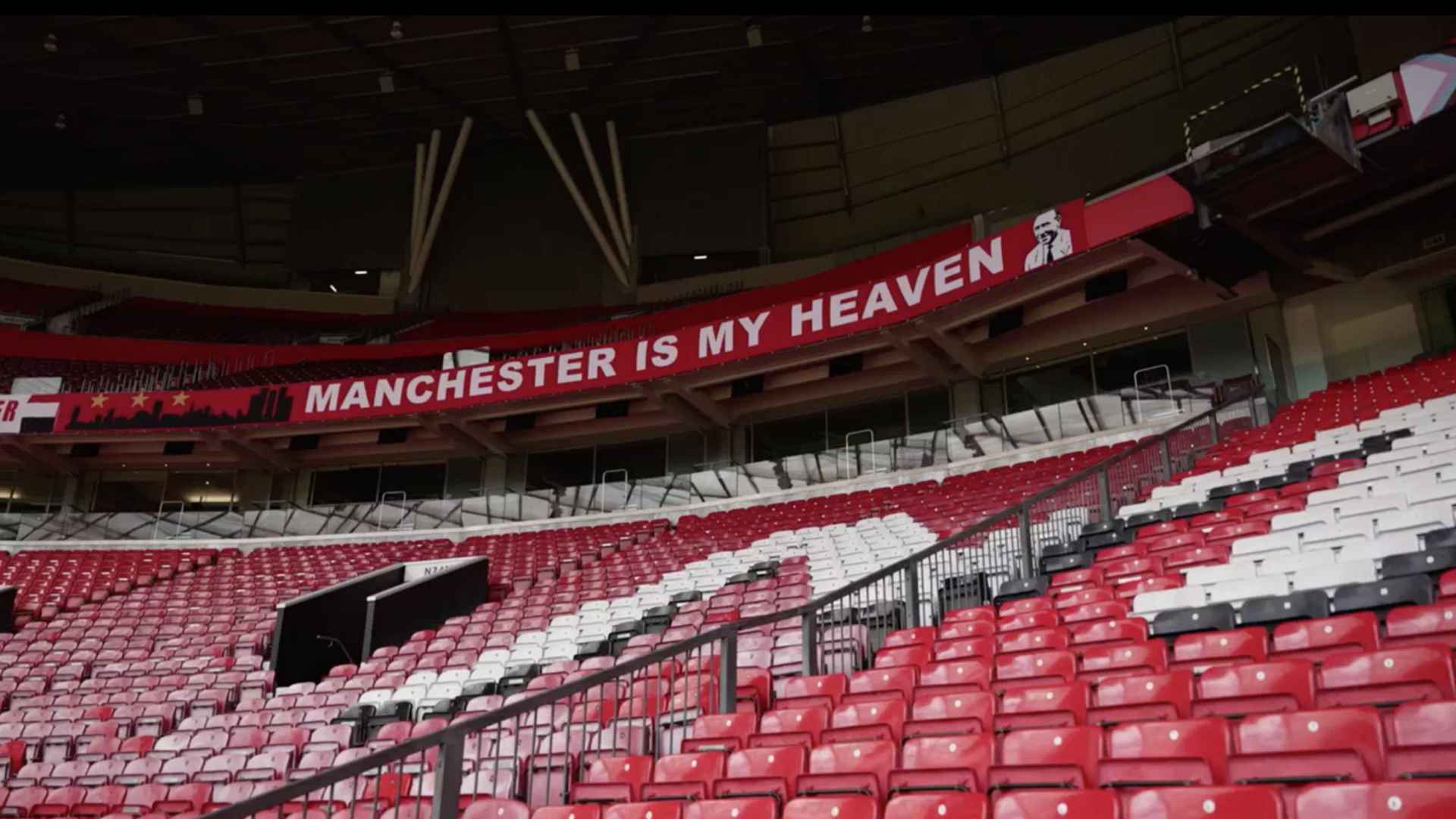 'Manchester Is My Heaven:' New version of Sir Matt Busby banner installed at Old Trafford
DO YOU KNOW ABOUT THE OTHER BANNERS AT OT?

The banner discussed above is far from the only one at Old Trafford. Indeed, Sir Matt has another reference at the opposite side of the ground, with a long effort across the Scoreboard End (East Stand) that reads: "It's glory and honour, the great man he said, there's nothing on earth like being a Red."
The Sir Alex Ferguson Stand, meanwhile, displays a tribute to United's other legendary Scottish manager, which goes: "The Impossible Dream… Made Possible," while noting Sir Alex's 26 years in charge and images of the many trophies he won.
Former great players are also celebrated, including Sir Bobby Charlton, Ryan Giggs and Paul Scholes.