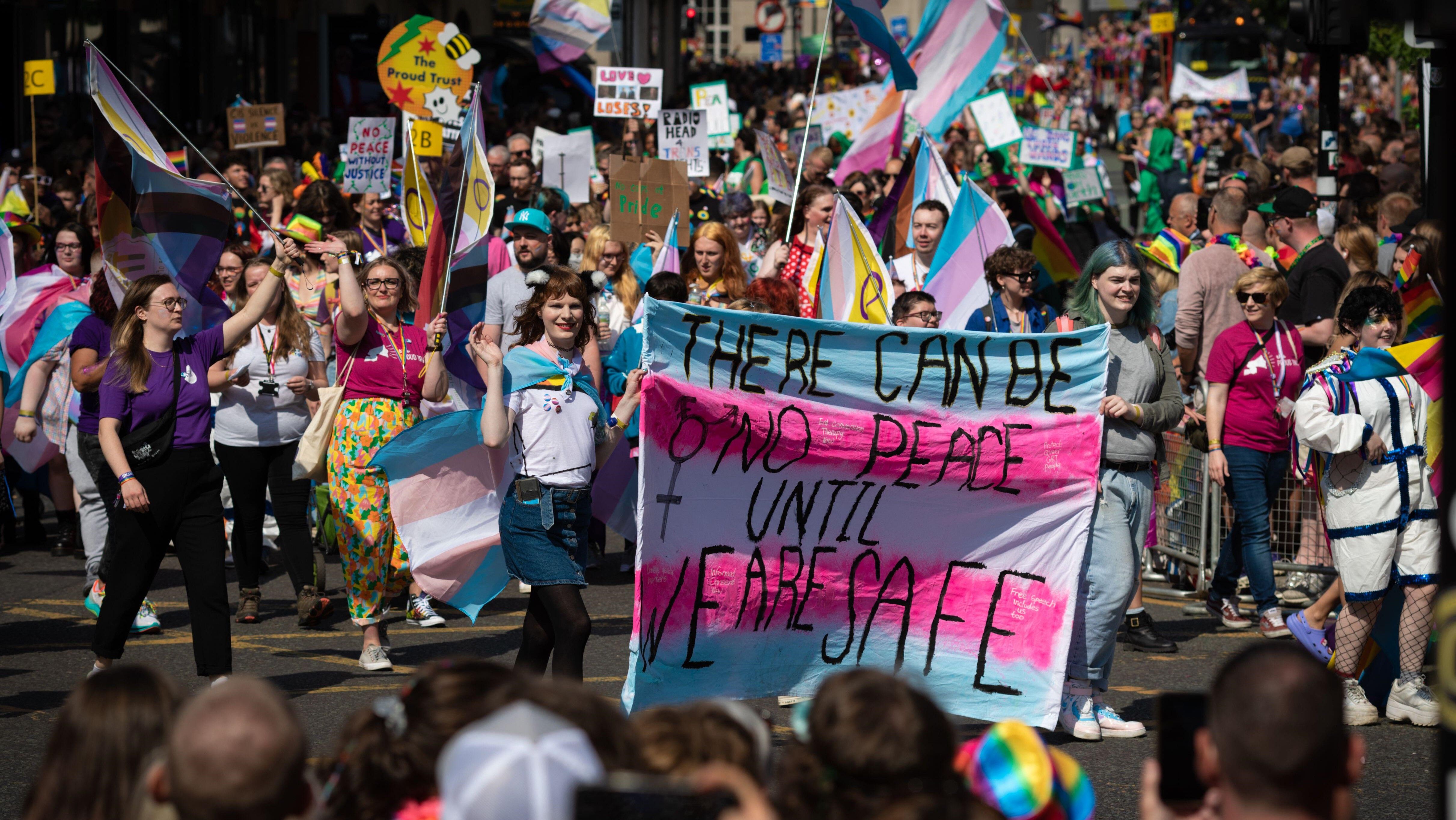 Manchester Pride urges supporters to boycott the World Cup
The charity is taking a stand due to the host country's record on LGBTQ+ rights
Author: Frankie Golding
Published 13 minutes ago

Manchester Pride has joined forces with Pride in London, Birmingham Pride and Brighton Pride in a boycott of this year's World Cup – hosted by Qatar.
Supporters of the charity are being called on not to watch the tournament because of the Gulf nation's record on LGBTQ+ rights.
Bars and venues are also being urged to think twice about screening World Cup matches.
Homosexuality is illegal in Qatar, with punishments including prison sentences and – for Muslims under Sharia Law – potentially the death penalty.
Mark Fletcher, CEO of Manchester Pride, said: "By choosing to host the World Cup in Qatar, FIFA has demonstrated a complete lack of concern for LGBTQ+ people.
"It appears to send a message to the world that they don't think LGBTQ+ people are, or should be involved in sport, and that protecting LGBTQ+ people is not something they need to be involved with.
"Qatar officials have said that international fans of all religions, races, sexualities and genders will be welcome to the country for the tournament, but it seems as though local football fans will be held under the same aggressive laws they always are, and there are no plans to change that soon."
Mark added: "We want to inform and empower our community and allies to be able to boycott the FIFA World Cup in a productive way, where we can help support the global LGBTQ+ community and shine a light on injustices and discrimination faced day to day.
"We, along with our friends at Birmingham Pride, Brighton Pride and Pride in London have put this guidance online so that people who feel strongly about FIFA's decision to host the World Cup in Qatar feel they can really do something about it and use their voices to say that as part of a global community, we will not stand for it."
The guidance advises that those looking to stand with the LGBTQ+ community on this matter should – as well as boycotting the World Cup – join Stonewall's Proud Stadium.
This is a project that aims to get 80,000 people (the capacity of Qatar's Lusail Stadium) to sign up to attend a 'virtual stadium'.
Stonewall says it hopes that this will "send a powerful message to global leaders, whether sponsors, broadcasters or politicians: LGBTQ+ rights are human rights, and we won't stand for the persecution of LGBTQ+ people in Qatar, or anywhere else."
First for all the latest news from across the UK every hour on Hits Radio on DAB, at hitsradio.co.uk and on the Hits Radio app.