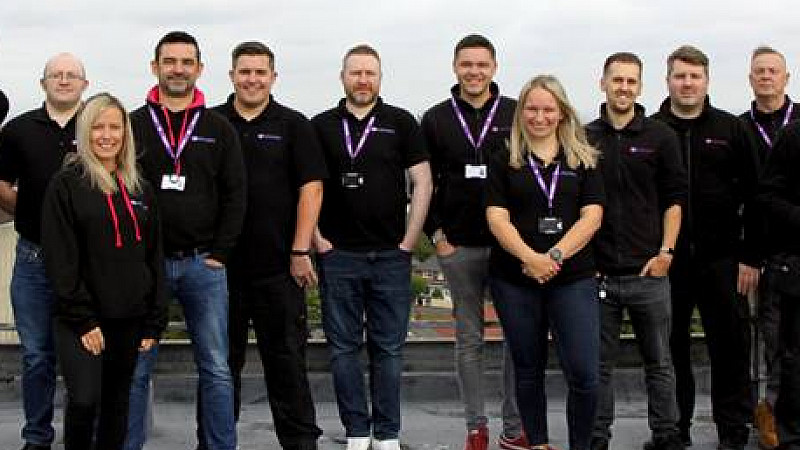 Manchester's Teledata reports impressive 2021/22 revenues Prolific North
Manchester data centre operator Teledata has reported a 40 per cent increase in recurring contract revenues over the past 12 months.
Some 30 per cent of that growth occurred during the first half of 2022, while the firm's colocation revenues have increased by 50 per cent in the 12 months to June 2022.
The results comes on the back of a period of significant investment for the Wythenshawe-based firm, which announced last month that it will be opening a second data centre facility in Manchester later this year. This follows expansion at the firm's existing site, where three new data halls were opened in 2020 and 2021, taking Teledata's total number of data halls up to five.
Prior to this expansion, in 2019 Teledata also made a six figure investment into its cloud platform, CloudActiv, as well as a £1.5 Million investment into energy efficiencies.
Teledata, which was founded in 2005 as a colocation provider but evolved to provide both colocation and cloud services in 2016, states that the investment was necessary to meet the demand Manchester is currently facing.
Director Matt Edgley said: "There is currently a lack of data centre space in Manchester, with capacity in the region nearing critical point. It's been positive to see that despite the many challenges the past couple of years have brought, our investments into connectivity and capacity are reaping dividends."
Teledata claims to currently be the only data centre globally to offer an NSI Gold Approved BS5979 Security and Operations Control Centre (SOC) on-site, and Manchester's sole premium independent data centre.