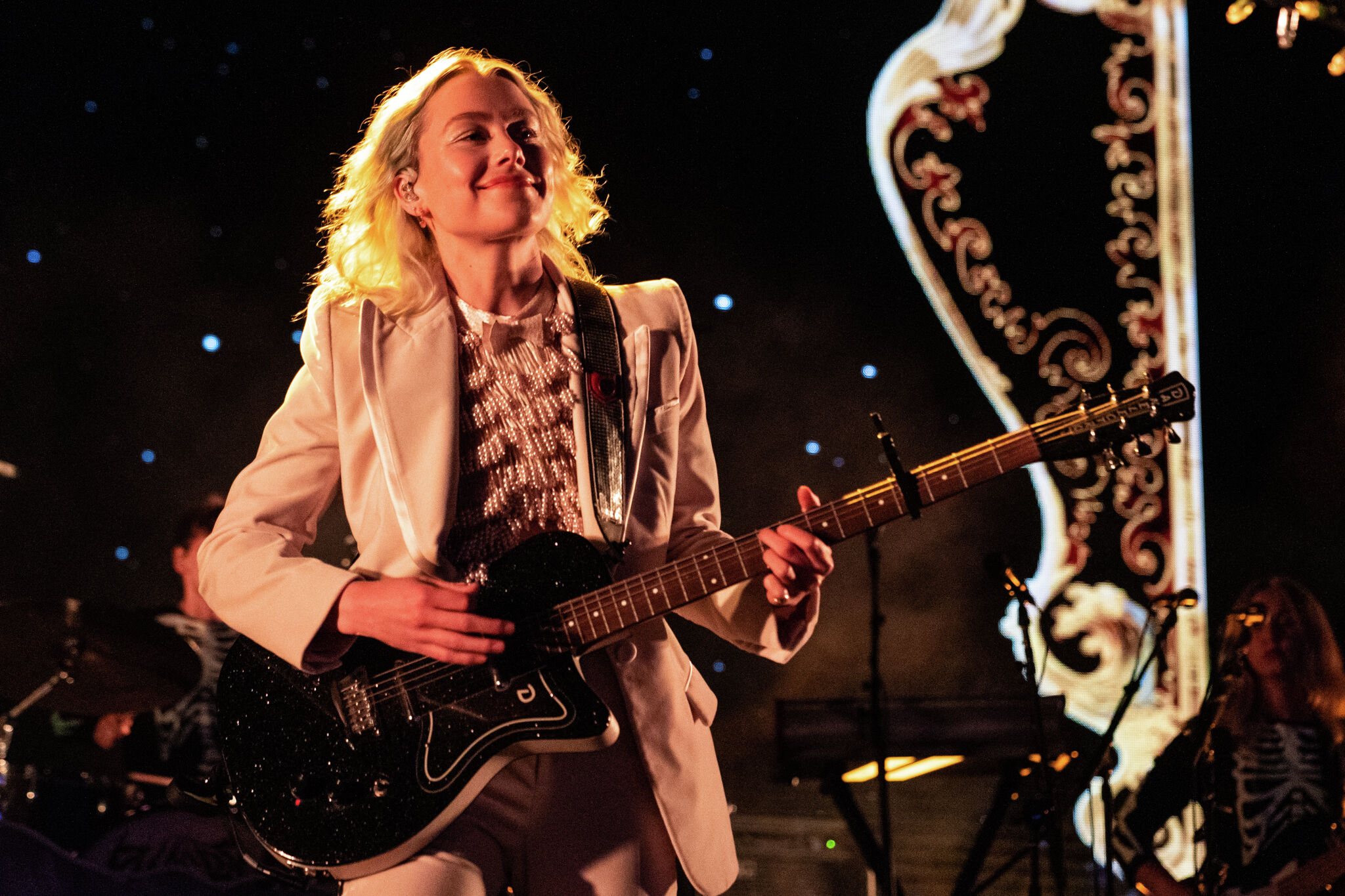 Much-anticipated Outside Lands artist Phoebe Bridgers plays free secret Bay Area show before fest
One of Outside Lands' most highly-anticipated acts made a pit stop in Healdsburg for a free, secret show prior to her appearance at the festival in San Francisco on Friday night. 
The nonchalant-looking skeleton that appeared on an Instagram post announcing the event may have been a dead giveaway. By 7:30 p.m. on Thursday night, a line of giddy fans wrapped around the block at the newly-opened vegan restaurant and bar Little Saint to see "super secret special guest," Grammy-nominated singer-songwriter Phoebe Bridgers.