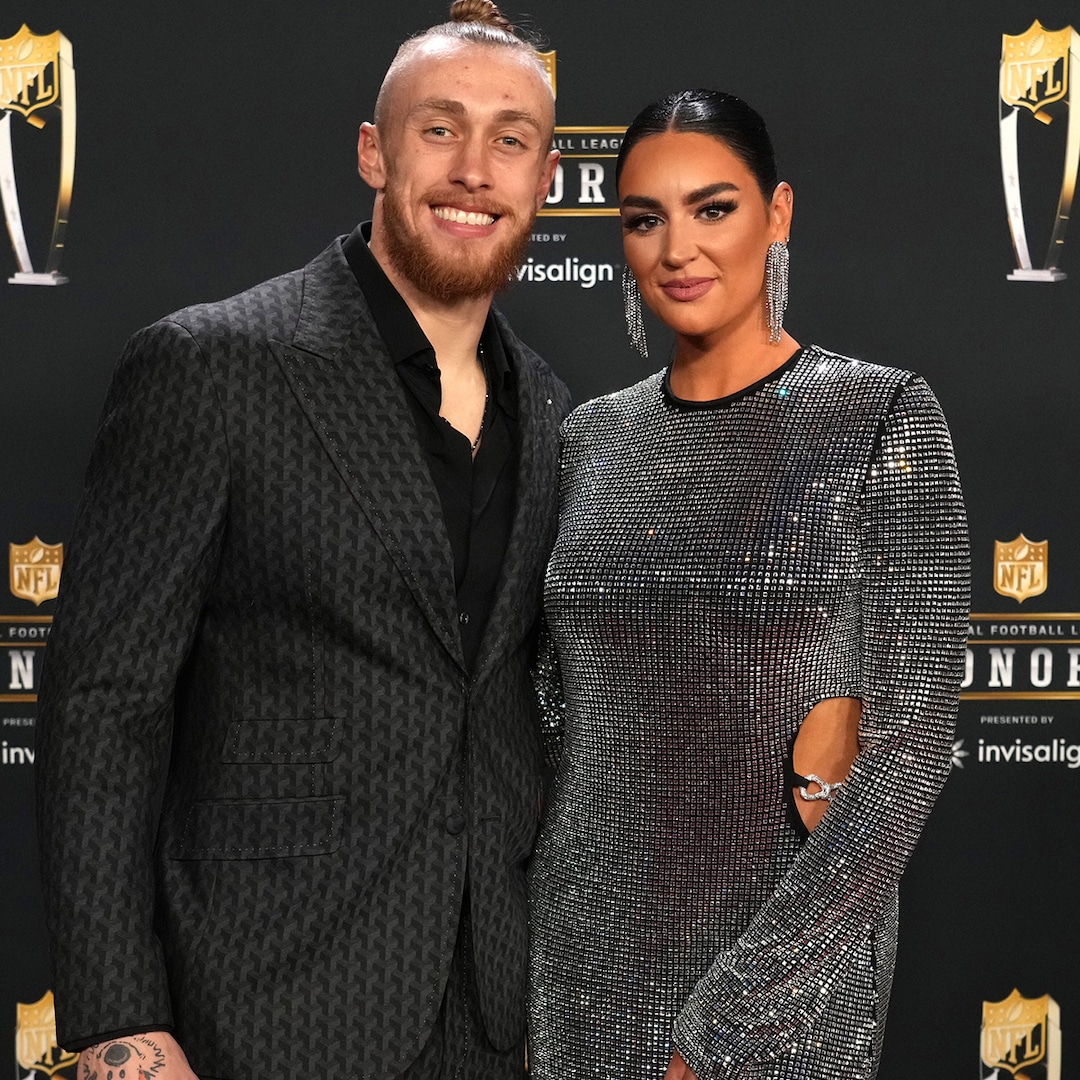 NFL's George Kittle's Wife Claire Shares She Had an Ectopic Pregnancy
The NFL community is sending love to Claire and George Kittle.
The wife of the San Francisco 49ers tight end recently shared that she had an ectopic pregnancy.
In a Feb. 14 Instagram post, Claire recalled how she and George originally found out she was pregnant on Christmas Day. 
"On Christmas morning George and I took a pregnancy test while the rest of our family waited to open presents downstairs," she wrote alongside photos of the couple kissing by the tree, holding the positive pregnancy test and sharing their family's reaction. "We were about to see the greatest gift, a positive test."
But about two weeks later, the couple received the difficult news.
"Fast forward to Jan 10th I had a routine ultrasound putting me right around 7.5 weeks pregnant," Claire continued. "The nurse giving my ultra sound went silent for awhile and I asked 'I'm still early there's probably nothing to see yet right?' She responded with 'I see a pregnancy here it's just not in the correct place, it's ectopic…' I felt my soul leave my body as I knew exactly what that meant."