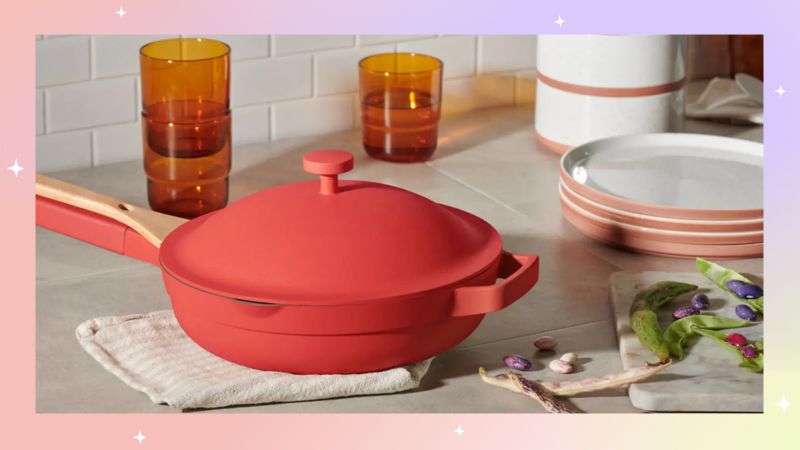 Nordstrom Black Friday deals 2022: Apparel, shoes and more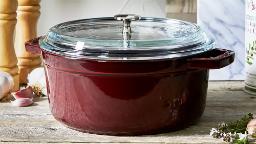 Want more deals? Visit CNN Underscored's Guide to Black Friday for wall-to-wall coverage of the best discounts to be found during the biggest shopping event of the year.
Nordstrom's Anniversary and Half-Yearly sales are events we have on our calendars year after year, but don't sleep on the department store's holiday deals. Right now, Nordstrom has unleashed a ton of Black Friday deals, and they're good until Nov. 29.
You know what that means: We've done the hard work and gone through literally thousands of options so we can deliver the best picks below before you spend your precious time combing through on your own (of course, that's totally encouraged too). Shop our favorite picks for men, women, kids and home below before your favorite styles and sizes sell out — and be sure to check out our list of other retailers with Black Friday sales going on now.
This oversized sweater is great for layering under chunkier-knit sweater vests, pencil skirts, or even opaque tights for a cozy post-third-helping-of-turkey-friendly look. 
This officially classic over-the-knee boot has a heel that's great for walking on all day but elevated enough to give your going-out look a little lift. 
This made-for-comfort bra comes sans wires, elastic, or seams, meaning you get lift and support in a smooth-laying, dig-free-all-day fit.
Never let cat-eye sunnies go out of style again: These shades have enough attitude to go with '90s and Y2K looks, but they can play nice if midcentury vibes take over the catwalks again in a few years. 
If nothing is going to come between you and a walk on the trail on a winter afternoon, then you're going to want to snap up a pair of these Sorels. They're waterproof so you don't have to worry about slush or puddles, and a running-shoe like sole keeps you comfy step after step.
AllSaints is an extremely reliable source of shoes, and it's really shining this season with this take on the autumn's It style, the loafer. Flat gold studs add a little glisten to break up the black (and shine to your outfit). 
This thong sits precisely at the comfiest spot on your hips, and the all-lace construction isn't just good for no-show lines; it's super easy to air-dry, too.
Alo's high-waisted leggings have flatlock seams as an anti-chafe measure when you need it most, whether you're dipping down for squats or on mile 3 of a jog.
This go-anywhere
shacket
is your perfect weekend basic, whether you're cozy at home or running out for errands. It's also great for layering under longer parkas for extra warmth.
These leggings are perfect if you like that held-in feeling from compression, and the ribbed fabric adds a little texture to your athleisure outfit, too. (A non-ribbed version is also on
sale
.)
These block-heeled platform heels are great for everyday wear, holiday parties or any other time you need a little lift. Metallic pink and disco silver are also on sale if you need a pair of straight-up party pumps. Bonus: They're available in inclusive sizing.
Balloon sleeves always seem to make a reappearance around the holidays, and this version is available in eight colors from beige to black that go with everything and anything.
Rainboots that don't look like rainboots? Yes please. These lug-soled boots will get you through the damp days of fall and winter, whether you're commuting to work or shopping on the weekend.
This jacket has a lot of details to make it anything but your average winter coat: First, there's tons of pockets, then there's the rounded, contrasting color, for an unexpected bit of softness against a utilitarian silhouette. 
Love a vest but hate a tech bro vibe? That's where this Pendleton vest comes in, which offers the right amount of warmth and rugged style in a super-cozy fleece layer. 
Perfect for puddles and elegant for the office (and evening activities), these rain-ready boots have won five stars from satisfied customers for their good looks, comfy fit, and durability during winter days.  
A cropped peacoat adds a different vibe to the usual low-hip double-breasted variety, but you can never go wrong with classic navy. 
Lightweight in feel and look, these sleek sunglasses might be a classic shape, but they have modern lines that set them apart from the traditional Wayfarer shapes. 
It's hard to find a work bag that strikes the tone between professional (but not corporate) and backpack (but not student-y). Enter this Ted Baker take, which brings a little British polish to an everyday carry that goes from meetings to after-work beers. 
This made-to-last jacket features some gorgeous recycled wool with a soft sheen, plus a fit that's perfect for layering under a winter coat or wearing atop a T-shirt in spring and fall. 
This rustic-looking button-down is all about early-morning coffee, late-night fires and second-day stubble. 
These slippers are made for running out to the garage and then heading back in, and they'll last for many years to come thanks to a ripstop upper (and they're equipped with super-cozy insulation too). 
This gym-ready shirt from Zella comes in black or gray for a cool $10 — and you can even pick it up in-store today for tomorrow's workout.
These Uggs don't look like what you might imagine when you think of Uggs. Instead, they blend technical perks (proprietary comfort footbed, super-grippy sole) with a frankly elegant design that'll work just fine with sweaters at the office.
They'll be back in style next summer, so prepare now and get this streetwear sun-shader while it's heavily discounted.
If you're heading away for a winter escape but need a new suitcase for hauling, this almost-five-star check-in bag is lightweight and features a ton of organization, including a removable wet pocket and built-in covered compartments for your shoes.
This comforting floral and citrus flower scent, grounded in white musk and patchouli, will remind your recipient to take a moment for themselves right when we enter what can be a stressful time of year. 
Cayenne always adds a little spice when you need it most, and this Always Pan from Our Place is bringing its own with this red-hot discount on the Instagram-favorite cookware. 
If your present to yourself this season is the gift of a good night's sleep, this Casper mattress is the flagship offering from the bed-in-a-box brand for a reason. It has great support and cushioning to keep both you and your spine comfy all night long.
A good knife goes a long way in the kitchen, and if yours needs replacing before it's put to the test with a season's worth of chopping, slicing and cutting, this Miyabi chef's knife makes a great all-rounder for whatever the recipe du jour is.
This all-purpose sauteuse is a true all-rounder in the kitchen if you need a backup pot while your saucepan and braiser are otherwise occupied — though with these ratings, it'll probably become the star of your kitchen show instead.
Elegant for your countertop and powerful for your morning caffeine hit, this Zwilling coffee maker turns out 12 cups of the good stuff and has the Special Coffee Association's Golden Cup Standard certifying its capabilities.
Staub's cast-iron cocotte holds a generous four quarts of stews and sauces, or fits a decent amount of meat for slow cooking, braising, roasting and more. It's also oven-safe up to 500 degrees Fahrenheit, meaning fewer dishes for you.
Le Creuset's classic Dutch oven in an all-purpose 5.25-quart size is a great all-rounder in your kitchen for this holiday season's slew of low-and-slow meals — and for years to come, thanks to the brand's famous durability and quality.
This quartet of dinner plates is all about casual elegance if you're looking to upgrade for the holidays. The asymmetrical shape and gold trim keep things sophisticated without being fussy.
Sulwhasoo's effective but gentle cleanser blends dermatological science with Korean herbal tradition for a formula that washes off the day — without washing off all your skin's natural oils and moisture too. 
Viktor&Rolf's light-wearing Flowerbomb gets an after-dark twist with this scent, which blends night-out notes of jasmine, blackcurrant, musk, pomegranate, peony, and vanilla for a wearable midnight garden of fragrances. 
If you can't get enough of Maison Margiela's candles, you can wear your favorite fragrance from the house on you all day instead. This cologne goes smells of private club gossip amid clinking Old Fashioned glasses at the end of a long week. 
Face oil is one of the best ways you can get your skin to retain moisture despite winter's best drying efforts, and Indie Lee's comes chock full of vitamins A, E, and C for smoothing, firming and hydration. 
The best kind of skin care is the kind where you don't really have to do anything, and Saturday Skincare's highly effective, very lightweight sleep mask will get you glowing for the day ahead — thanks to some vitamin C while you snooze. 
Give your skin a new look and feel with this micro-surfacing exfoliator. Ultrafine aluminum oxide crystals buff your epidermis, leaving behind smooth, nourished skin (thanks to some green tea and shea butter in the formula). Use it up to twice weekly with SPF after (please!) for best results.
These house shoes are perfect for kids who don't like their feet to get all sweaty in slippers, and they're cool enough to wear around when friends come over, too.
Grown-ups loved them so much, Zella started making their famous leggings for little ones. These go-anywhere black leggings are perfect for class, recess, or weekends, thanks to their easy stretch and comfy fit.
Keep little ones warm this winter with this adorable zip-up bunting to layer up with on chilly days in the stroller. (A pink heart
version
is also on sale.)
This bright dress can be layered under winter cardigans or worn on its own when the sun comes out to play again next year.
Pull-on sneakers make it way easier to get out and go, and these running shoes are available in a ton of sizes from baby to little kid.
Bundle up the baby in this chunky cardigan topped with a hood for when temps really drop.
This detailed sweatshirt has a mini pocket at the side for toting around the small treasures little ones encounter over the course of a day.
It's a fact that you will never end a season with as many socks as you began it with, so if your little one needs a top-up, this is a great time to do it (especially when these socks are so easy to match up).
If you have an outdoorsy kid, this five-star-rated nylon and fleece jacket will keep them warm for all their alfresco escapades this winter.