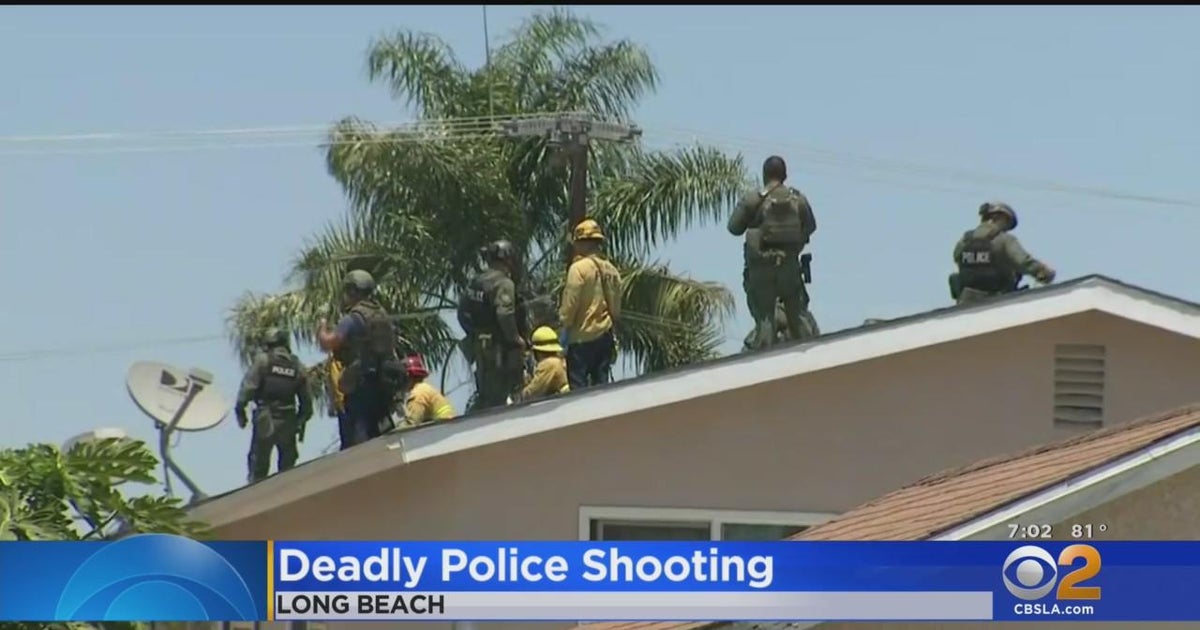 Officers shoot and kill alleged carjacker on rooftop in Long Beach
Officials Sunday released the name of a 42-year-old man who was shot to death on a rooftop by Long Beach police officers while armed with a gun after he allegedly attempted to carjack a person.
Officers arrived to the 1100 block of East 17th Street, near Martin Luther King Jr Avenue after receiving reports of a dispute inside the vehicle after being dispatched at 11:10 a.m. on Saturday.
When officers arrived, they found the man on top of a roof holding what they believed was a firearm, they said. 
The suspect was not complying with LBPD's demands and allegedly continued to point his firearm at the officers, investigators reported. That led to LBPD establishing a perimeter and calling in a SWAT team. 
After multiple requests by officers demanding the suspect to put down his firearm, officers said they discharged their guns and struck the man believed to be in his 30s or 40s. 
The Long Beach Fire Department pronounced the man dead at the scene. 
The man was identified as Jaime Rodriguez, according to the Los Angeles County coroner's office. 
Following its investigation, the department revealed that the man kidnapped, physically assaulted, and attempted to carjack a victim prior to officers arriving on scene.
That victim suffered non-life threatening injuries and was transported to a nearby hospital.