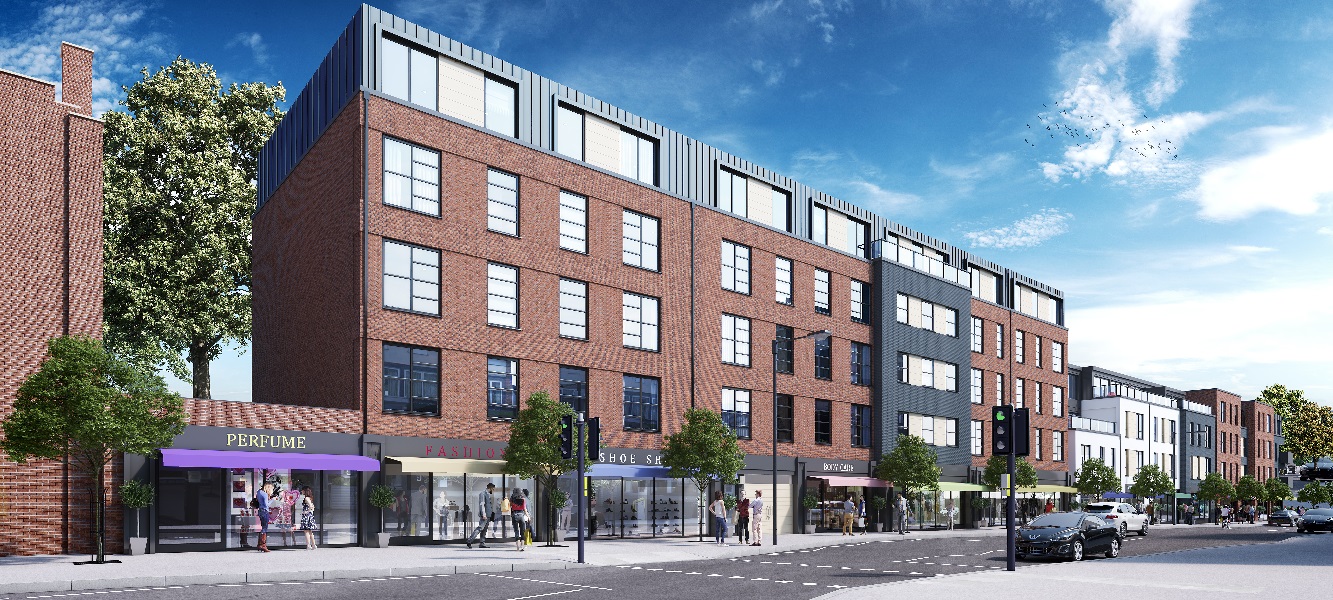 Plans go in for mixed-use Sutton Coldfield scheme
Mercia Real Estate (MRE) has submitted a planning application for the redevelopment of 10 – 38 Birmingham Road in Sutton Coldfield.
The company wants to deliver a mixed use regeneration scheme to provide commercial uses at ground floor level and residential on the upper floors with parking and landscaping.
Demolition of the existing buildings will also be required in a controlled phased process.
Samuel Clark, director of Mercia Real Estate, said: "The new development will enhance the current characteristics of the site. The extensive investment into this new development will positively influence the high street and the immediate surroundings.
"A mix of new uses and opportunities will create a new place within Sutton Coldfield. There will be opportunities for new employment together with new residential space. It will provide the springboard for the High Street as a whole. As with increased footfall to visit new and exciting retailers, existing retailers will be able to invest and prosper."