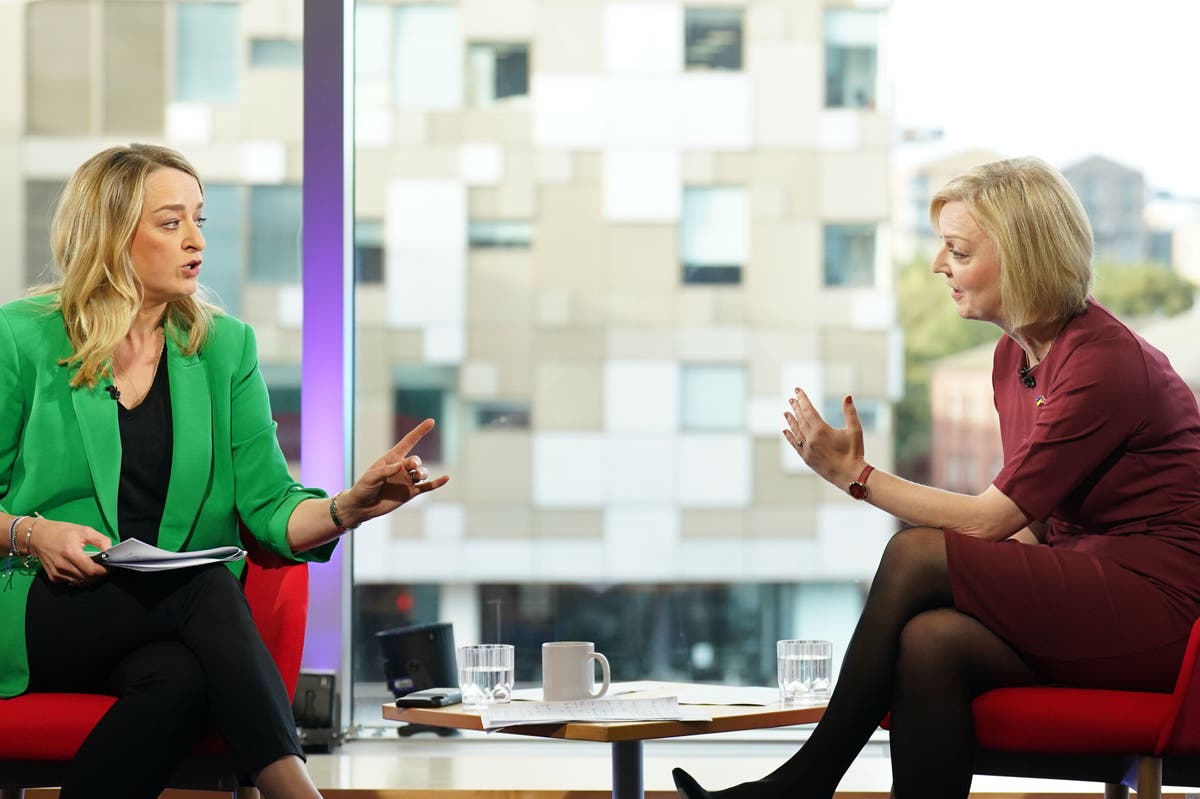 Pound latest: Liz Truss blames communication problems for market turmoil after 'clear' economic plan
Liz Truss and Kwasi Kwarteng 'libertarian anarchists', says RMT's Mick Lynch
Liz Truss acknowledged she could have "laid the ground" better about the plans contained in the government's mini-budget which triggered market turmoil.
She told the BBC's Sunday with Laura Kuenssberg: "I'm afraid there is an issue that interest rates are going up around the world and we do have to face that."
But she added: "But I do want to say to people I understand their worries about what has happened this week.
"I do stand by the package we announced and I stand by the fact we announced it quickly, because we had to act.
"But I do accept we should have laid the ground better… I have learnt from that and I will make sure that in future we do a better job of laying the ground."
The prime minister has also refused to commit to increasing welfare benefits in line with inflation, but said she is "absolutely committed" to pressing ahead with the abolition of the top rate of income tax for the rich.