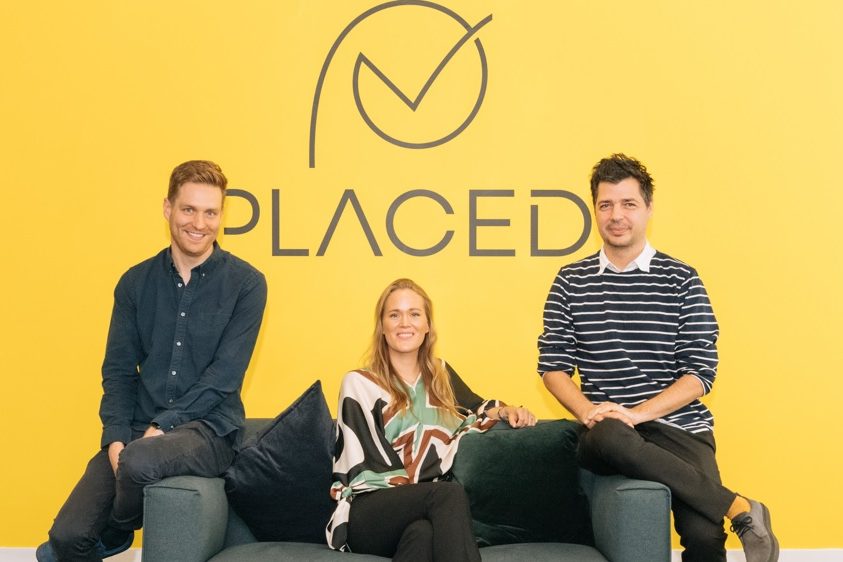 Praetura leads £4m investment round in pioneering recruitment platform
Manchester private equity provider, Praetura Ventures, and Blackfinch Ventures, have led an investment round of £4m in total for recruitment platform, Placed App.
The London-based firm's technology is used by major UK and global brands to recruit Gen Z talent.
Placed App bridges the gap for employers by replacing outdated recruitment methods with features that appeal more to a new generation of talent, such as swapping CVs for quizzes to assess job suitability and hosting engaging content from employers.
The platform, which counts PizzaExpress, O2, Sky, Lidl and Greene King among its clients, uses a matchmaking algorithm and machine learning to connect candidates to their perfect role, similar to how Spotify serves its users' song recommendations.
The funding will help Placed App to develop its proprietary software and launch new features, and expand its team.
As part of the round, two new non-executive directors will join Placed App's board, including Dominic McGregor, co-founder of Social Chain and operational partner at Praetura Ventures, where he helps to support founders with commercial experience and expertise. Dominic will be joined by recruitment tech veteran, and Blackfinch Venture partner, Bill Boorman, who has been a thought leader in the industry for decades.
The latest investment takes the total amount to £7m raised by Placed, at a time when most employers are still recovering from Brexit and the Great Resignation, which saw 210,000 people leaving the service sector during lockdown.
In addition, Office for National Statistics data shows there are 180,000 unfilled vacancies across hospitality, resulting in bar and restaurant closures that have so far cost £21bn in lost revenue.
Placed was co-founded by CEO Jennifer Johansson, a former hospitality industry expert, COO Roderick McKeown, and technology expert Miro Bazitov. Its backers also include the angel investor and chairman of Burger King UK and Travelodge, Martin Robinson.
Jennifer Johansson said: "The staffing crisis in the service sector is a real issue for the growth of the UK economy. At Placed, we are incredibly proud to be at the forefront of driving innovation to support these industries, and we have seen immense demand for our business in the last 18 months.
"We are very excited to welcome Praetura Ventures and Blackfinch Ventures to the next phase of our journey. Their support will help us to fuel further growth, including our plans to double our head count in the next year, and to develop our product features."
David Foreman, managing director of Praetura Ventures, said: "Hiring in the aftermath of the pandemic has been incredibly challenging for all industries, but clearly sectors like hospitality have been hit a lot harder, with around 180,000 unfilled vacancies in the sector.
"Add to this the difficulty that employers find when attracting from wider talent pools, and you realise how valuable Placed's platform is as a means of solving the current staffing crisis.
"From its pricing model to its use of quizzes over CVs, Placed is challenging traditional recruitment and that's incredibly exciting to us."
The deal was facilitated by Praetura Ventures' Peter Carway (investment director) and Tania Rahman (investment manager) and Emily Bourne (investment associate) and Blackfinch's Nic Pillow (senior investment manager) and Winston Mathew (ventures analyst). Shoosmiths provided legal advice to both Praetura and Blackfinch.