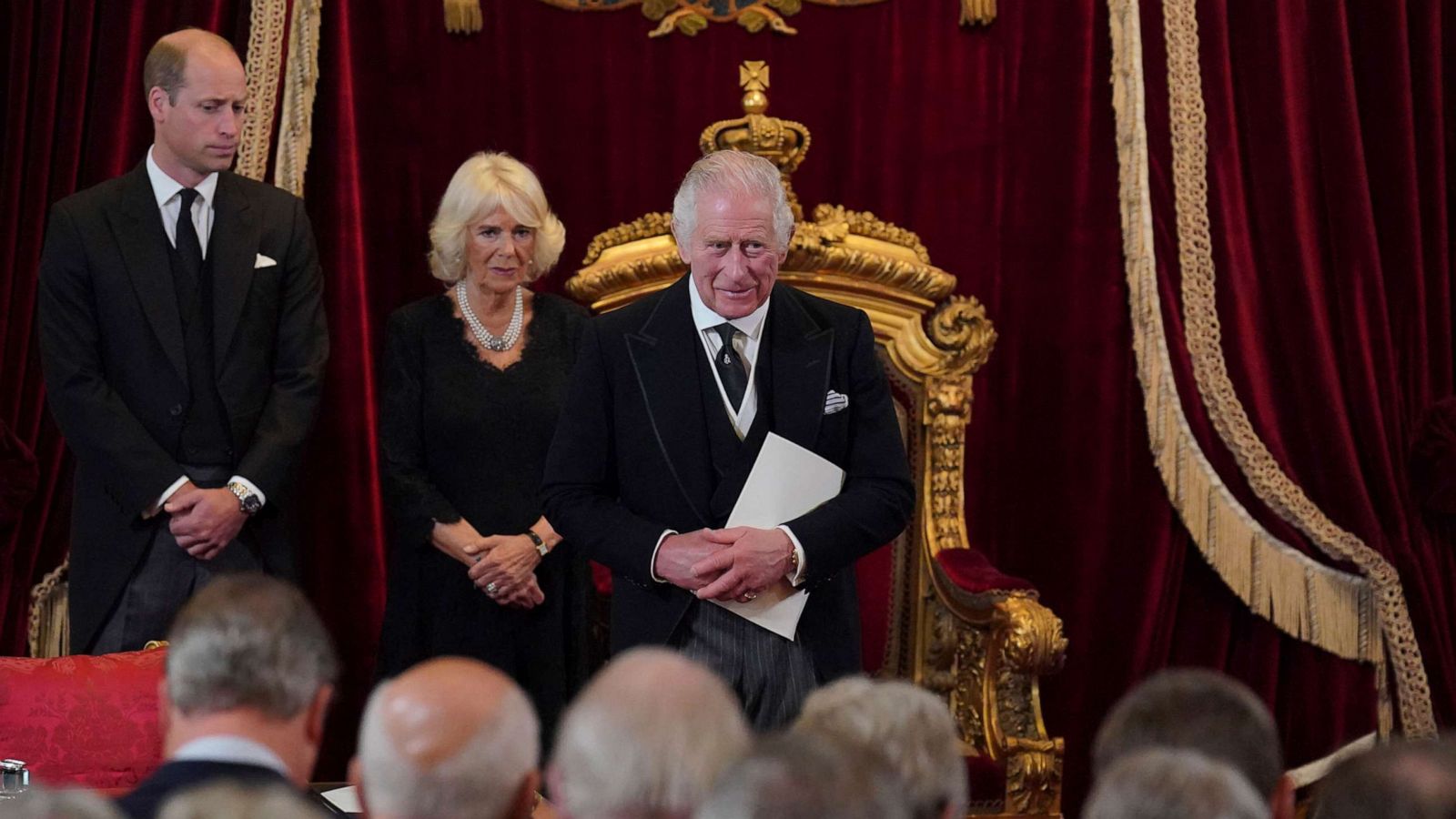 Queen Elizabeth live updates: King Charles III officially proclaimed king by Accession Council
King Charles III has been formally proclaimed monarch at a historic Accession Council in the State Apartments of St James's Palace at 5 a.m. on Saturday. The ceremony is being televised for the first time in history.
A Principal Proclamation will then be read in public for the first time by the Garter King of Arms in the open air from the balcony overlooking Friary Court at St James's an hour later at 6 a.m. ET.
It will be followed by a flurry of Proclamations around the country, with the second one at City of London at the Royal Exchange at midday on Saturday, and further Proclamations in Scotland, Northern Ireland and Wales at midday on Sunday.
Buckingham Palace issued details of the arrangements, considered the first official orders of business of a new reign, on Friday.
Charles automatically became King on the death of his mother, but the Accession Council is usually convened at St James's in London within 24 hours of the death of a sovereign.
Historically, the entire Privy Council is summoned to the Accession Council to oversee the formal proclamation of a new monarch.
But with the number of privy counsellors –- who are lifetime members and mostly past and present politicians –- now standing at more than 700, restrictions have been put in place. This does not affect the constitutional process.