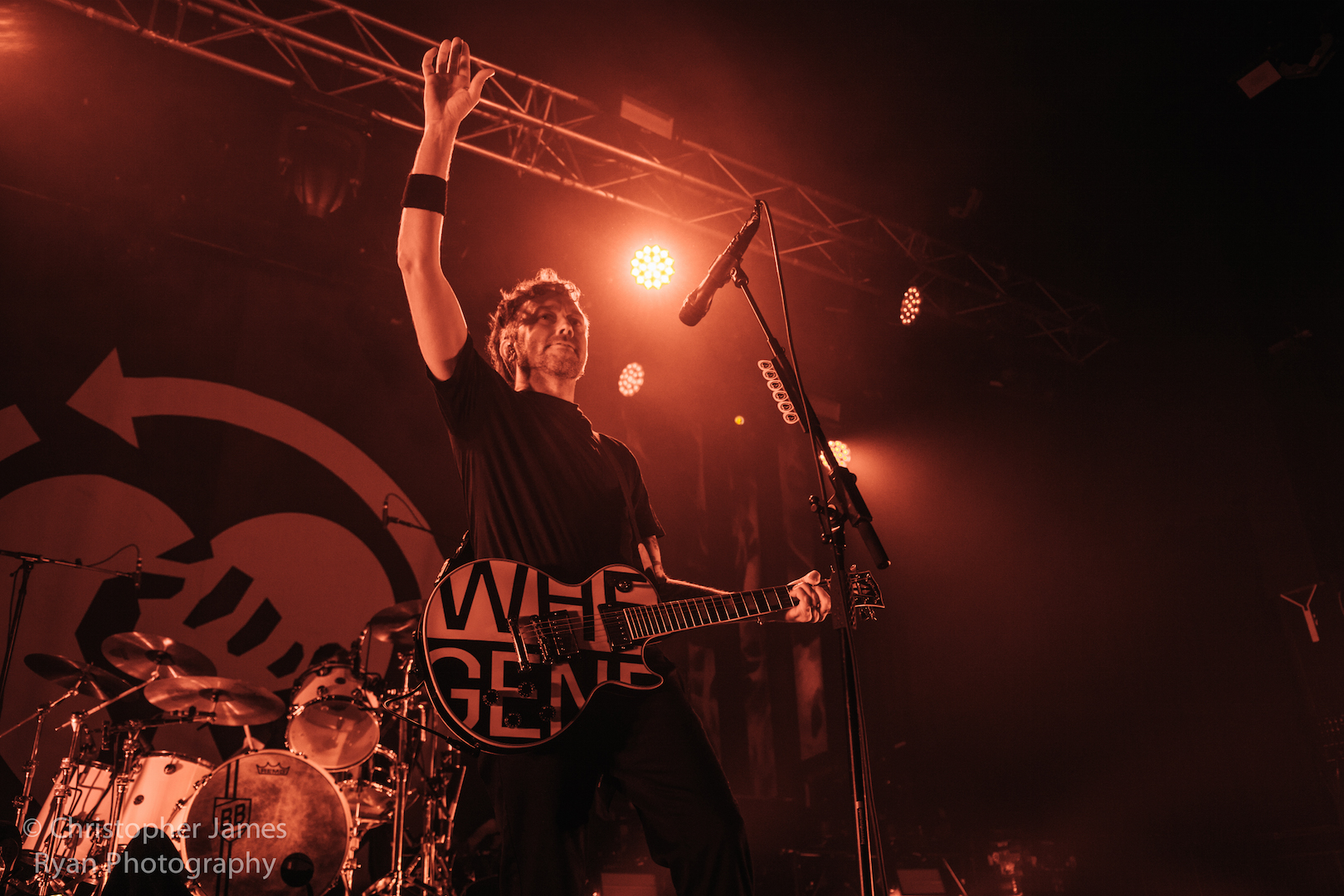 Rise Against play to a frenzied audience in Manchester
Rise Against returns to Manchester for a more intimate show filled with socially conscious punk rock without a new album to tour but just songs to play for a smaller crowd. Pop punk legends The Story so Far also made an appearance. 
The Story so Far took to the stage first and it is immediately commendable how much stage presence frontman, Parker Cannon, has. He has this strange low-energy swagger that doesn't move him around the stage much but is still wildly entertaining to watch, it is also worth noting that his vocal style is made up of "where are yew" pop punk yarling which may put some off but it fits the tone fairly well.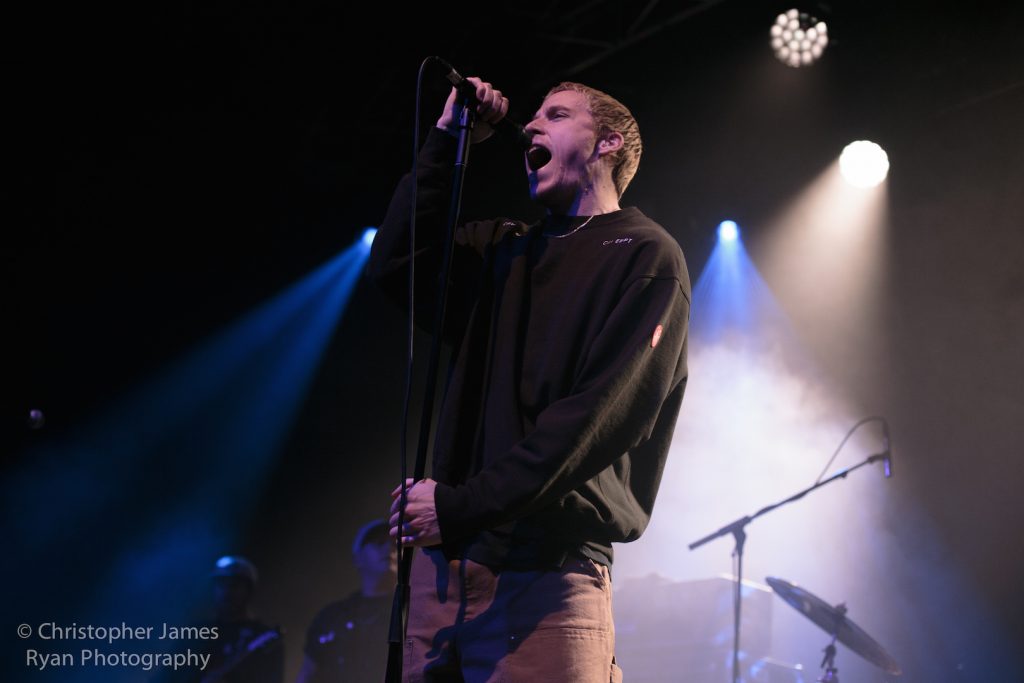 The band hit a major nostalgia nerve when they covered 'No Cigar' by Millencolin, a song most notable for appearing on the Tony Hawk's Pro Skater 2 soundtrack and it's so accurate, you'd be forgiven for thinking they made the original. 
Pop punk has a tendency to become repetitive over time but Story took the time to slow down and do more introspective numbers like 'Heavy Gloom' which were a welcome change of pace.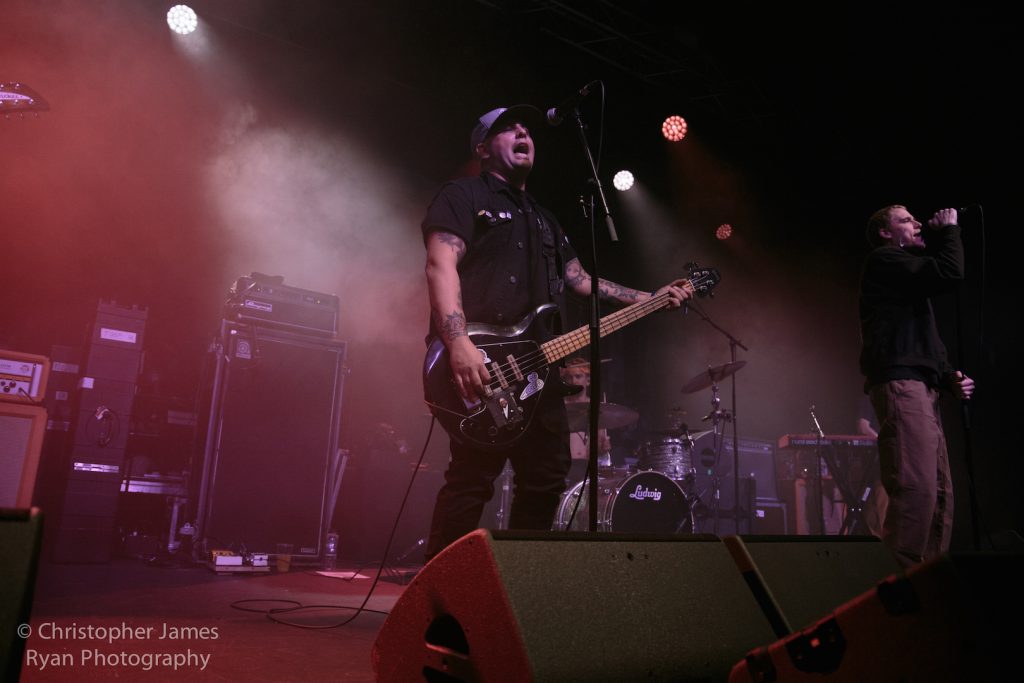 Shortly after, they ended their set with the highly energetic track, 'Quicksand', and left leaving the audience sufficiently warmed up and ready for an even heavier brand of punk. 
Rise Against came on to the punk classic, 'Re-Education Through Labour', a track that has dominated rock clubs since it came out and immediately sets a tone and tempo for the show that is about to take place.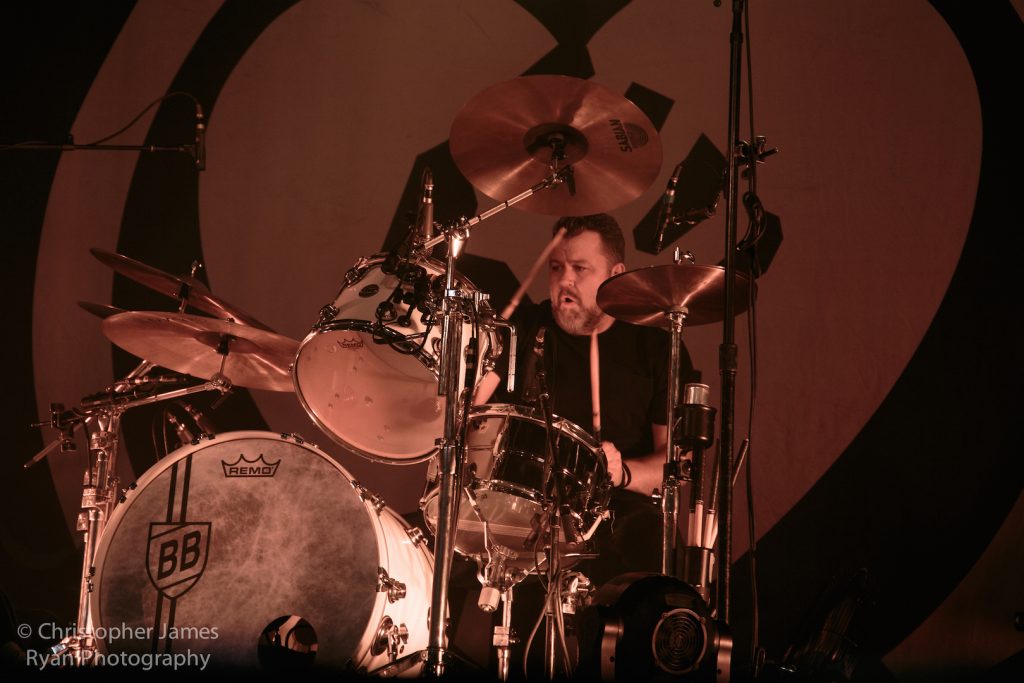 Rise Against have been together for over 20 years and have put out albums fairly consistently over that time which makes putting together a setlist difficult. Favouring tracks from Appeal to Reason and Sufferer and the Witness, this show was for old and young alike bonding over the classics they had either grown up with or newly discovered. 
'House on Fire' was the most recent track on the setlist and the only representation of Wolves and it's definitely a great track to experience live, containing all the hostility and accessible musicality that punk rock is all about.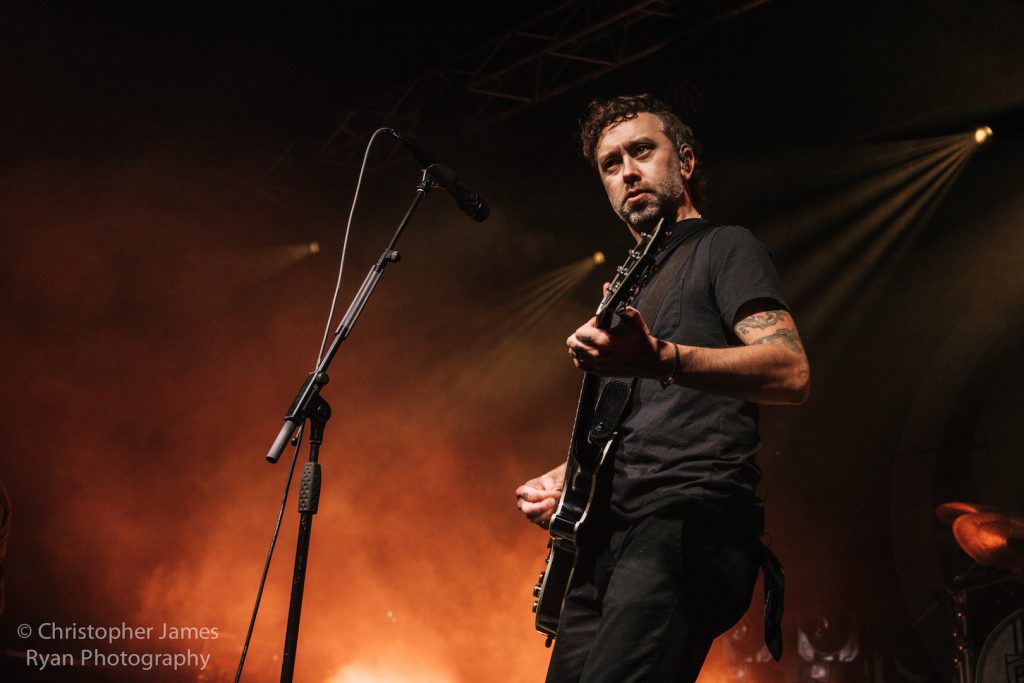 Another legendary track, 'Prayer of the Refugee' came shortly after and the crowd lost its collective mind, as it damn well should. This song contains so much power and the buildup before an already pent-up audience unleashes an uncontrollable frenzy is an awe-inspiring sight to behold and is rarely matched anywhere else in live music. 
Now a staple of their live show, the band began their acoustic set which is always an emotionally charged moment that acts as a bonding experience for the audience as well as a welcome change of pace. 'Swing Away Life', a bittersweet song about relocating to warmer shores and better times in life, a sentiment many can identify with.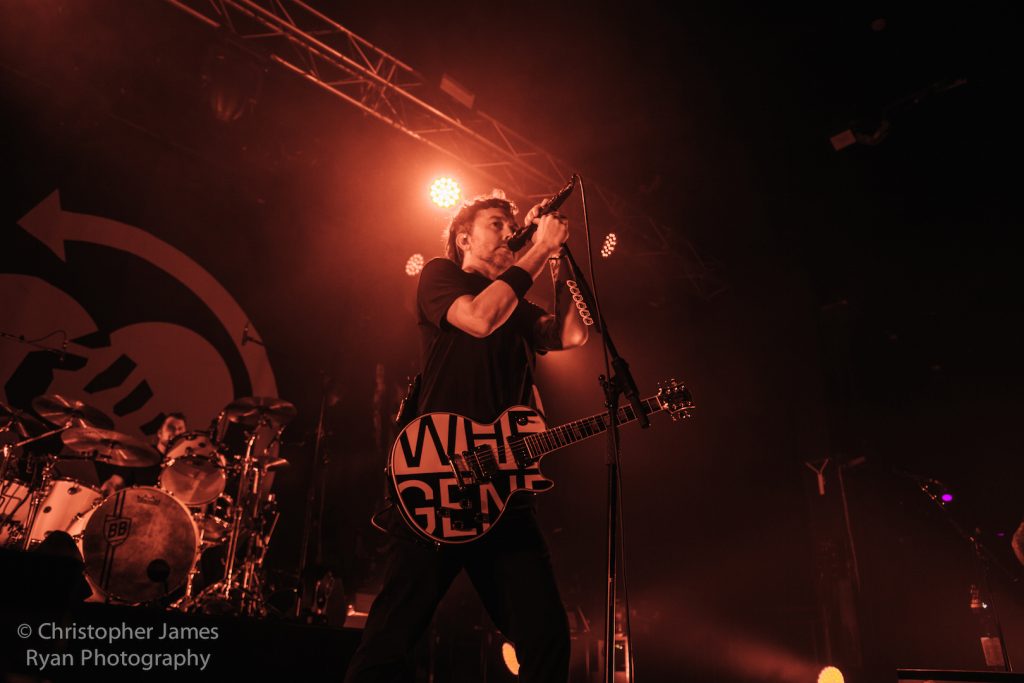 One of the strengths of Rise Against is how emotive Tim McIlrath's voice is and 'The Hero of War' could be his best performance, his ability to hit very high notes while invoking characters and delivering a performance that can, and has for many years, brought grown men to tears. 
Rise Against ended the show with one of the biggest punk songs of the century, 'Savior'. This track acted as a gateway to harder music for so many people and is endlessly important. The song closes out to a gigantic climax of guitar solos after an explosive breakdown that embellished on an early powerful moment in the song before they left, hopefully, to return very soon.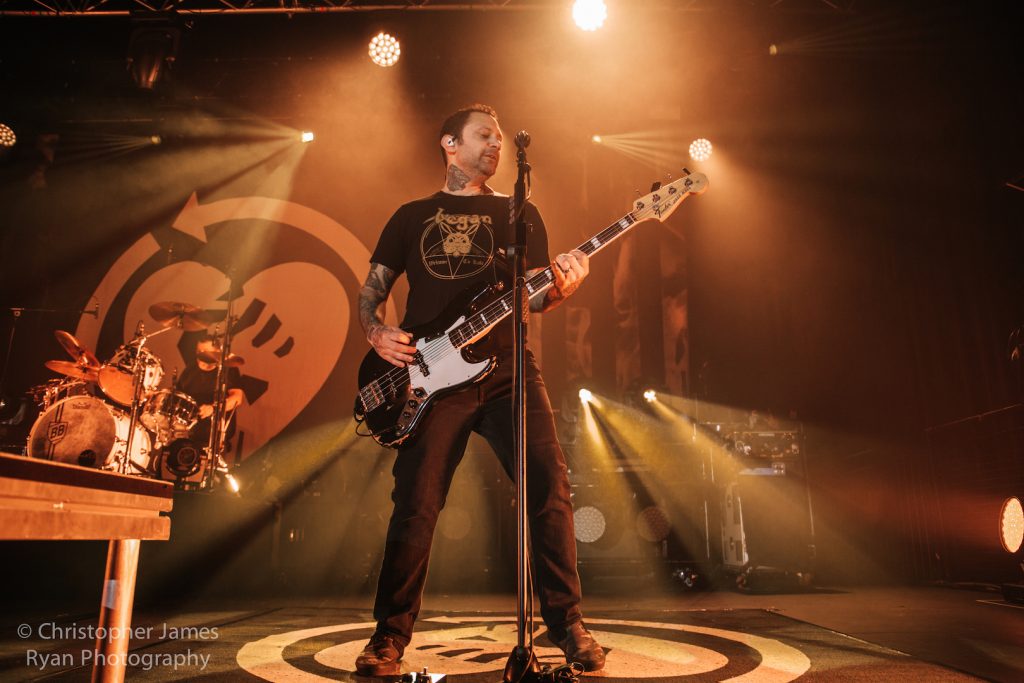 Music and art in general is of the utmost importance to so many people and it's our duty as patrons of the arts and as decent human beings to ensure these spaces are safe and welcoming to those who would otherwise have little to retreat to. 
The spirit of punk is kept alive in queer spaces by the people who have faced decades of oppression and have since brought about the change that has allowed them to live authentically. To those who oppose that, we rise against. 
This article is dedicated to those who lost their lives at Club Q in Colorado, whose only crime was indulging in the art that enriched their lives with the people they loved. 
Make it stop, let this end.