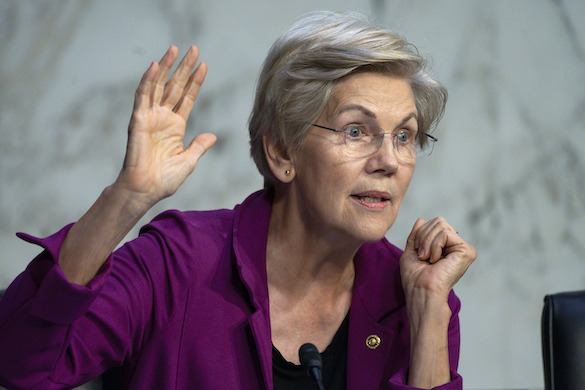 Senator Warren's 'Inappropriate' Letter to a Judge Echoes Line of Bankman-Fried
The former Harvard law professor should know better than to violate the separation of powers laid out in the Constitution by intervening so baldly in the FTX legal proceeding.
Senator Warren during a Senate Banking Committee hearing, September 22, 2022. AP/Jacquelyn Martin, file
Commenting is available to  Sun Readers , Sun Members and Sun Founders only. Comments are reviewed and, in some cases, edited before posting. Chances of a comment being posted are increased if the comment is polite, accurate, grammatical, and substantive or newsworthy.