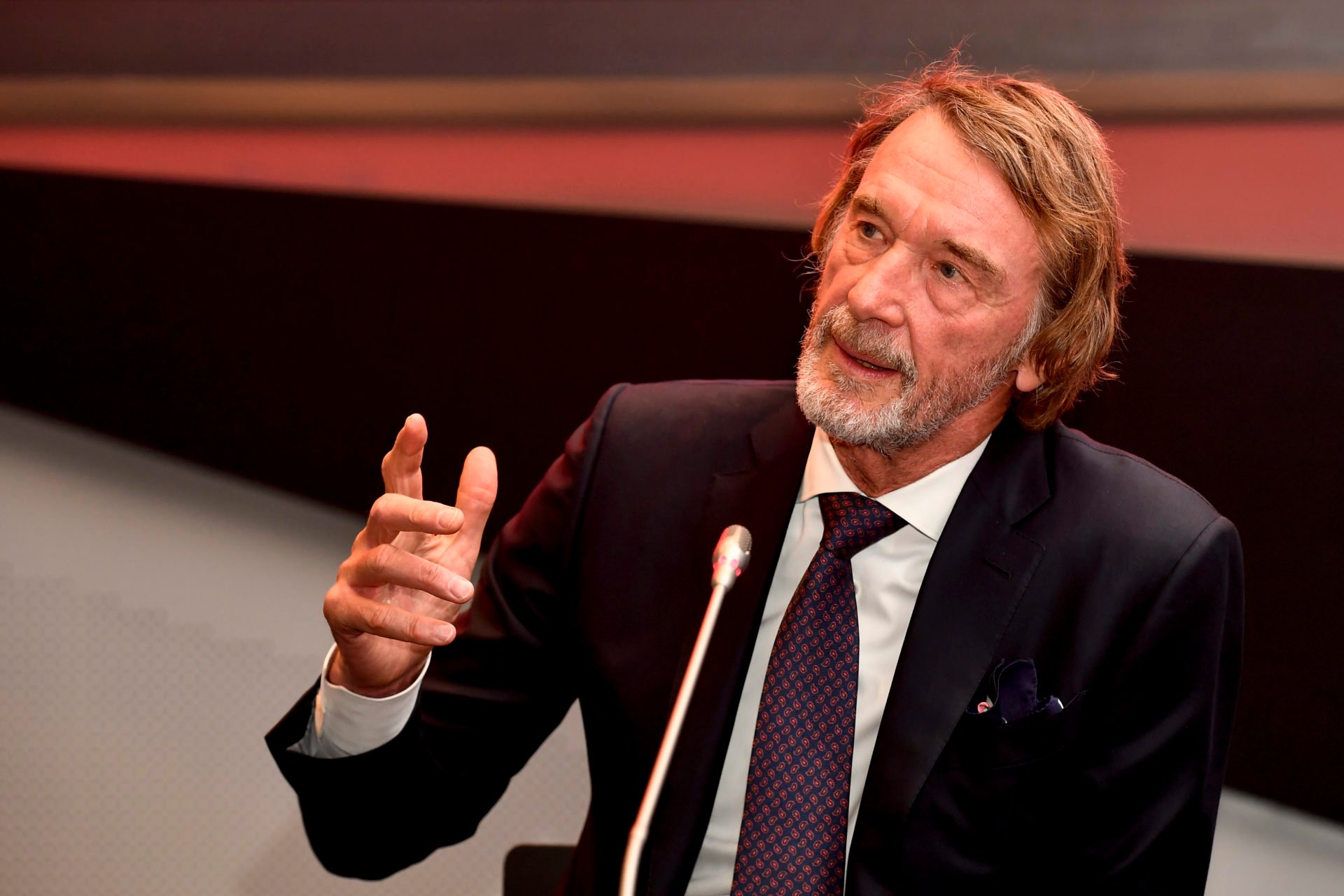 Sir Jim Ratcliffe wants Luis Campos at Manchester United
Billionaire Sir Jim Ratcliffe stated his interest in Manchester United at the end of last month, expressing desire to buy out the Glazers.
The Times reports Ratcliffe's company Ineos want to purchase a stake in Manchester United, with a view to becoming full owners.
While Ratcliffe's interest has gone a little quiet since, publicly, he could still be pursuing his options behind the scenes.
A report from French newspaper Le Parisien offers some encouragement.
Sir Jim Ratcliffe wants Luis Campos at Manchester United
A report from French newspaper Le Parisien claims Sir Jim Ratcliffe is interested in hiring Luis Campos as Manchester United's sporting director.
Campos is currently at PSG and made his name at both Monaco and Lille. Ratcliffe's company Ineos own French side Nice.
Le Parisien report: "Ratcliffe, if successful, also wants Campos to lead the club's sporting policy."
There is said to be competing interest from Chelsea in Campos' services, with the sporting director's contract at PSG allowing him to work non-exclusively with the French club.
The top signings made by Campos in the past include Fabinho, Victor Osimhen, Rafael Leao and Bernardo Silva.
United's recruitment policy this summer has been subject to scrutiny, with it led by manager Erik ten Hag. It concentrated on players known previously to the Dutchman, which to some degree showed a lack of faith in United's existing structure.
But the real story here is not simply about Campos, it's about Ratcliffe's continued interest in Manchester United.
This is hugely encouraging, amid a report from The Mail last week which stated the Glazers would be open to selling the club for £3.75 billion, a figure well within Ratcliffe's price range.