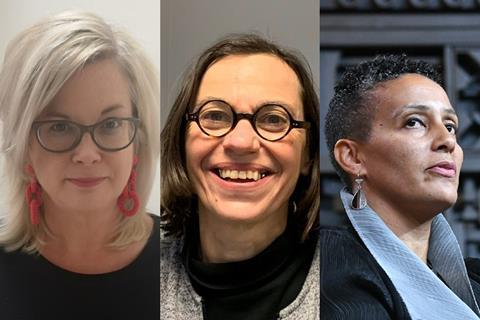 Sundance Film Festival: London, the UK offshoot of Sundance, is to host its first industry program, running concurrently with the festival at Picturehouse Central from June 9-12.
Industry passholders will have exclusive access to talks, events, round-table meetings, keynote speeches, masterclasses, panel discussions and daily networking drinks. Passholders will also have access to three public screenings of their choice.
"Sundance Film Festival: London has had industry talks and events in the past, but it's great to formalize it and make it a real strand that offers the industry more," said festival producer Wendy Mitchell, who has curated the industry program, after taking up the position at the end of 2021.
More than 40 industry senior figures have been confirmed to speak, including BBC Film's Eva Yates, Film4's Farhana Bhula, Elysian's Danny Perkins, Doc Society's Jess Search, Bohemia Euphoria's Phil Hunt, Altitude's Will Clarke, Bankside's Stephen Kelliher, HanWay's Tejinder Jouhal, Cornerstone's Alison Thompson and the British Blacklist's Akua Gyamfi. Producers Mary Burke, John Battsek, Alison Owen, Ammenah Ayub Allen, Victoria Thomas and Marc Boothe plus filmmakers including Prano Bailey-Bond, Rubikah Shah, Aneil Karia, Zeina Durra and Jim Hosking have also been confirmed.
"A lot of the people we've invited to speak we want to get sitting around a round-table over a meal talking to eight or 10 of the industry badge-holders," said Mitchell. "That's something we've seen from Sundance Labs and Cannes Producers Network. It's not just saying: 'Here's your badge, go in that room, good luck.' It's getting people really talking. "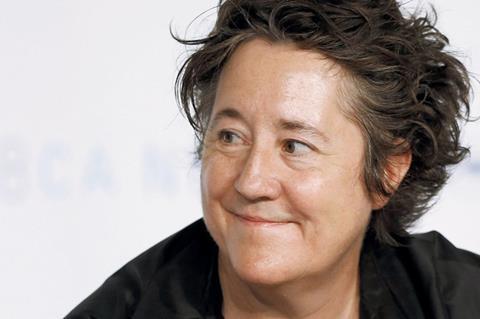 US producer Christine Vachon, of New York-based outfit Killer Films, will deliver an in-person industry keynote talk. Her credits include The Velvet Underground, Zola spirit Carol. "If you think of an independent producer, you think of Christine," said Mitchell. "She's my icon. We're so happy she's going to be here in person, in London, and not on Zoom. "
Partners for the industry program include BFI, Film4, BBC Film, Film London, Doc Society, Sundance Ignite, Together Films and Dark Matter. More collaborators will be confirmed ahead of the festival.
Topics to be addressed during talks and panels will include how filmmakers can build sustainable careers, welcoming new perspectives, trends in documentary filmmaking, how inclusion makes good business sense, and how young creatives can best find funding for their new projects.
"We're all craving connection"
The festival, including the industry program, is set to go ahead as a fully in-person affair, with no online element.
"We're all craving connection to talk about these things," said Mitchell. "Right now, we will have an in-person festival. We can bring people together – especially people who are emerging in the industry or thinking about getting into the industry. You can not network on Zoom really. It was devastating to see our colleagues [at January's Sundance] in Utah go online, although obviously they had to. Some of the filmmakers we're showing the work of have not had a physical audience yet. "
"Being in person is incredibly important," added Tabitha Jackson, director of the Sundance Film Festival. "One of the things that has been shown through Wendy's curation is people are really willing to come out. They want to meet new talent, new artists want to meet industry. It shows that people are ready to make this work. There are new faces and new ways of doing things. The thing you knew how to do two years ago is not the same as the thing you should know now. Having the chance to connect interdependently is the goal for all of us. "
"[Covid] is one of the elements operationally we have to be very mindful of, "said Clare Binns, managing director of Picturehouse. "We are mindful of people's health and so it will be taken very seriously, and we have to be aware going on in the UK. We are not going to fix something now because we're a little while away from the festival, but of course we monitor it all the time. "
Sundance Film Festival: London will take place at London's Picturehouse Central, with additional screenings at cinemas across the UK as part of the festival tour. The full film program for the festival will be announced on April 25.