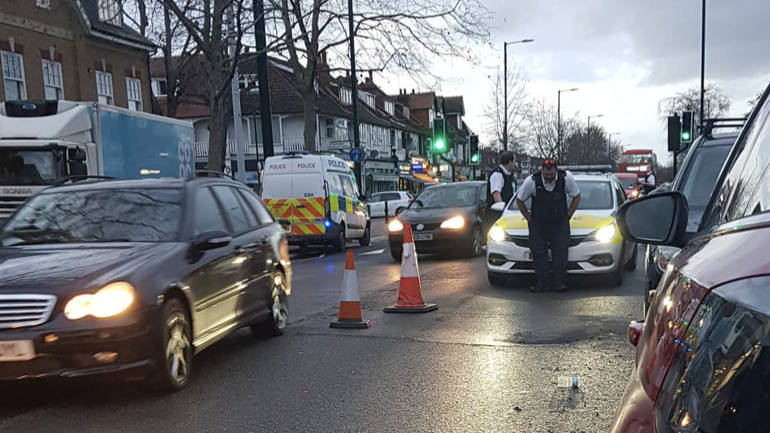 Teddington sinkhole leaves A310 Kingston Road closed as traffic urged to avoid area
5 January 2023, 18:21 | Updated: 5 January 2023, 18:24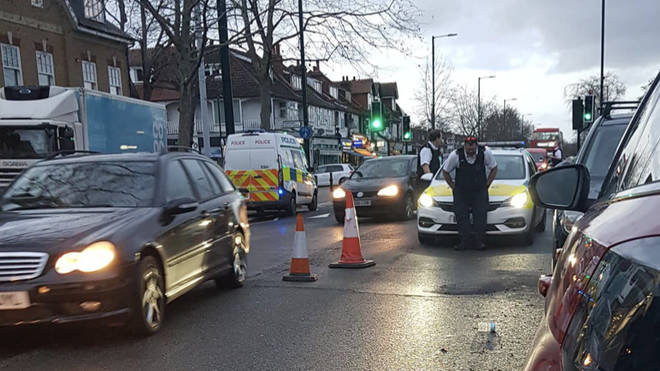 A huge sinkhole has opened up in south-west London forcing a road to close for days.
The hole opened up on Kingston Road in Teddington at around 4pm on Wednesday, police said.
A tweet from Richmond Police confirmed closures were "likely to be in place for a few days" and encouraged people to avoid the area.
Richmond Council said engineers were examining the site on Thursday.
"Diversions are in place, but please consider alternative routes to avoid heavy traffic," they said.
Read more: 'Gate to Hell': huge sinkhole opens up in Siberia next to major ski resort – leaving a single house perched on the edge
Read more: Stitched up: viral mugshot of sex offender wearing Greggs bakery jumper leads to criminal's arrest
Sam Parkes, 46, an IT manager from Teddington who lives opposite the sinkhole, said a number of cars were affected.
"I heard a tyre bursting, went to the window and saw the hole," he said.
"The car with the burst tyre just carried on down the road. I went down to the site as another driver was reverse parking. Her front wheel dropped into the hole, which she managed to get out of.
"I went to check she was OK and put a couple of traffic cones in front of the hole at the same time.
"We both looked in and could see it was much bigger under the surface of the road. I then called the police (non-emergency) and they sent a car pretty quickly.
"Today they are now digging it up and it looks like a large hole so far – about two metres by three."