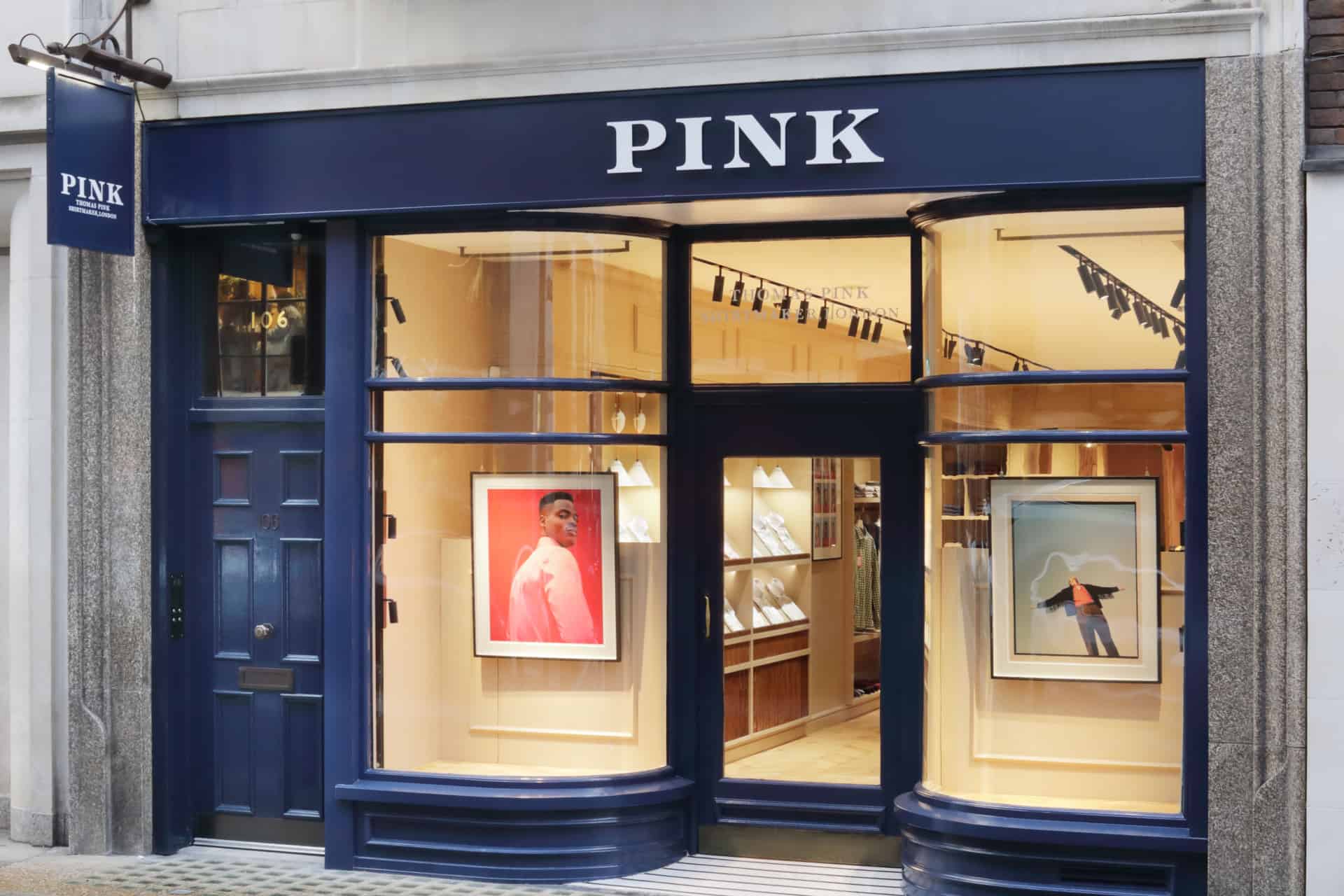 Thomas Pink shirtmaker reopens on Jermyn Street
Oceans rise, empires fall. It's easy to forget, especially if you made your living outside of the Square Mile, just how big Thomas Pink was in the Thatcher-Major-Blair years. In 1999, just 15 years after the company was founded by three Irish brothers, LVMH – the luxury conglomerate that owns Louis Vuitton, Christian Dior and Fendi, among other global super brands – purchased a 70 per cent stake in the bourgeoning shirtmaker. At that point, Thomas Pink was operating 20 stores across the globe. Its flagship on New York City's Madison Avenue was said to be the largest shirt shop in the world.
Within two decades – and despite significant investment from LVMH, which acquired the business outright in 2003, ploughing millions into a ground-up rebrand in 2018 – Thomas Pink's retail footprint would shrink to zero. Finally, in December 2020, the company's social media channels were shut down, its website suspended, its brand name and intellectual property rights put up for sale.
It didn't take long for LVHM to find a buyer. In January 2021, 'Pink Shirtmaker London', which the company had morphed into just three years earlier, was bought by Nick Preston, a former director at JD Sports Fashion who'd previously worked for Harvey Nichols and House of Fraser (Dragon's Den's Touker Suleyman, owner of Hawes & Curtis, was reportedly also considering a bid).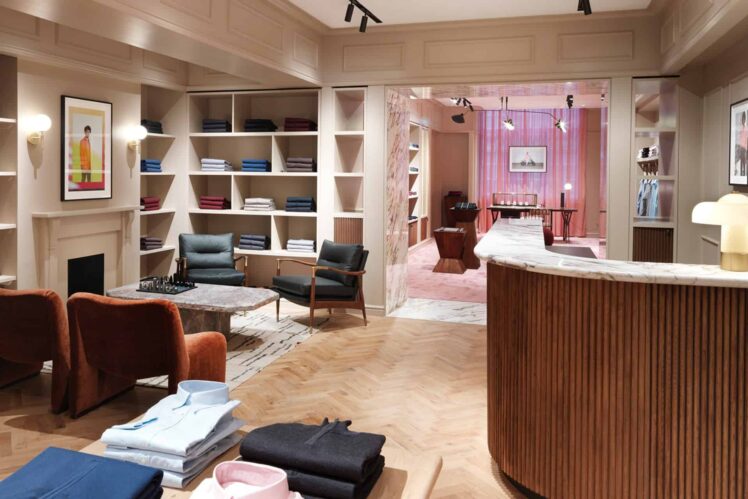 Backed by a global investment firm, Preston reverted the brand name to 'Thomas Pink Shirtmaker', registering the company in the US state of Delaware (pointing, perhaps, towards certain American ambitions). In November 2021, the brand's new website went live. Dean Gomilsek-Cole, previously Head of Design & Product Development at Turnbull & Asser, was drafted in to oversee new collections. The online side of the business must be doing well, because Thomas Pink is now back with a bricks-and-mortar store on Jermyn Street.
Although 'store' may be the wrong word. Inspired by the residential character of the surrounding St James's neighbourhood, the space has been designed to feel like a home – with vintage furniture, parquet flooring, a marble coffee table and even a mock fireplace. There's a bar for hosting events, while in the changing rooms illustrator Luke Adam Hawker has created bespoke wallpaper by sketching Jermyn Street locals.
On the shelves, there's luggage by Ettinger, footwear by Mula and watches by Bamford London. Plus, of course, Thomas Pink's own knitwear, ties, socks, cufflinks, and signature range of formal, casual and evening shirts – which start at £75 and increase to £175.
If you're looking for a sharp shirt this party season, you know where to head.
106 Jermyn Street, SW1Y 6EE, thomaspink.com