Thousands of people were without power across the Mohawk Valley Tuesday morning following a snowstorm that brought powerlines down across the region.
Heavy, wet snow started falling overnight and is expected to last until Tuesday afternoon. Most areas have seen a general accumulation of 5 to 12 inches of snow.
As of 3 pm, National Grid was reporting nearly 15,000 without power in Herkimer County and more than 7,000 in Oneida County. More than 1,600 people have no power around Newport, Poland and Norway, as well as about 3,000 between Ohio and Remsen.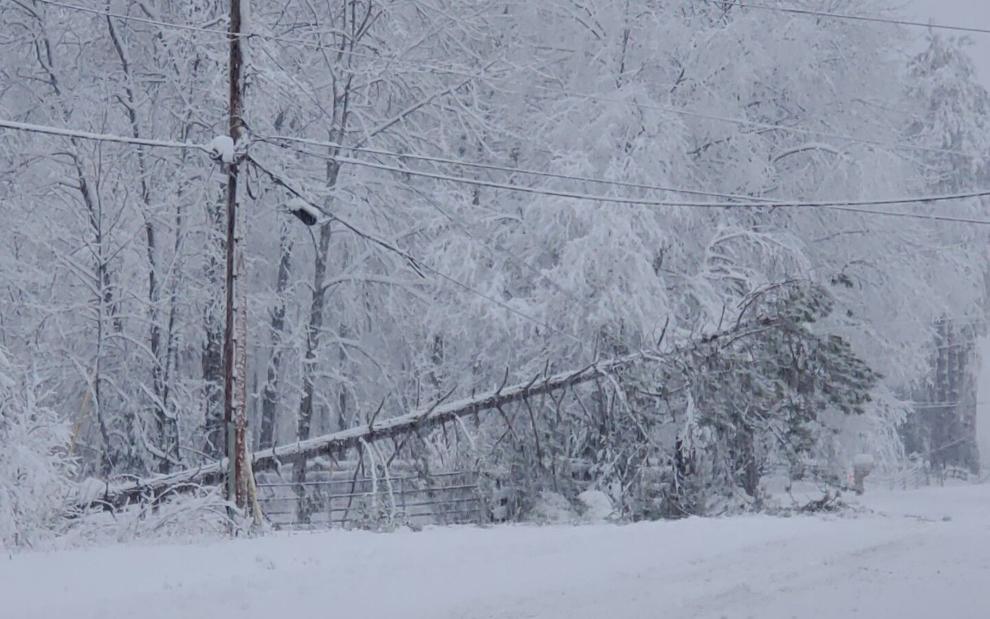 At the same time, more than 13,000 customers were without power in Otsego County, according to New York State Electric and Gas Corporation.
A state of emergency was issued in Herkimer and Otsego counties around 6 am and is expected to be in place for at least 24 hours. Residents are asked to limit travel so crews can clean up roadways.
Estimated restoration times vary with some as late as 11 pm Tuesday night.