November 25, 2021, at 10.30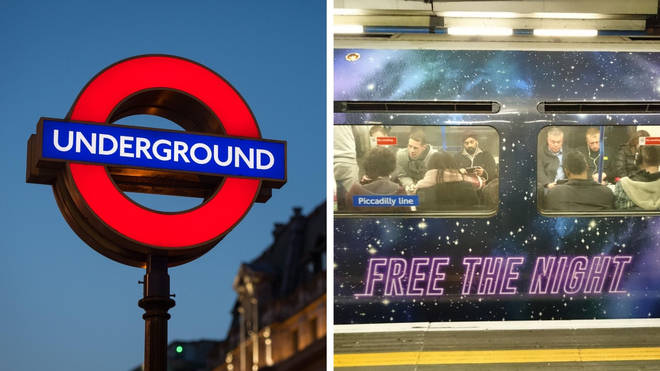 Londoners will face "serious disruption" in the subway tomorrow and in the coming weeks, with an underground strike taking place across five lines.
The first 24-hour action day starts at 4.30 on Friday, which affects Central, Jubilee, Northern, Piccadilly and Victoria lines.
As a result, the unaffected lines are likely to run much busier services, warned Transport for London (TfL).
Commuters have been advised to walk, cycle or use an e-scooter, where appropriate, across the capital to make their travels easier.
It comes as the Night Tube was set to return across the Central and Victoria lines from the end of the week, after stopping running during the pandemic.
The union Rail, Maritime and Transport (RMT) will go into a dispute over shift schedules, claiming that they will be forced to take on further shifts that will affect their work-life balance.
Read more: Night Tube drivers to stage strikes just as the service was finally to resume
Read more: Multi-million bonuses for TfL bosses after operator receives several rescue packages from government
Nick Dent, Director of London Underground Customer Operations, said: "RMT's planned strike action is unnecessary and it will threaten London's recovery from the pandemic, despite no job loss and more flexibility and job security for drivers.
"While every other union has accepted these changes, and our staff have enjoyed the benefits of the changes since August, we are willing to partner with RMT and review the changes after Night Tube services return.
"This review can only succeed if the RMT agrees to meet us for talks and withdraws its proposed action so that we can all see how these changes will work in practice.
"If the RMT refuses to engage with us and performs its unnecessary actions, which are timed to cause maximum disruption to our customers who wish to enjoy London during the festive season, Londoners are advised to check before traveling on days of planned strike action. "
Tube strikes scheduled Central, Jubilee, Northern, Piccadilly and Victoria lines.

Friday 26. and Saturday, Nov. 27 (plus further strikes planned).

Check out your trip.

– Transport to London (@TfL) November 24, 2021
Meanwhile, RMT general secretary Mick Lynch said the strike would have been "avoidable" if staff had not been cut back to save costs.
"This strike is about the tearing down of popular and family-friendly deals that helped make the original Night Tube such a success," he said.
"Instead, the company wants to cut costs and gather all drivers in a pool where they can be kicked from pillar to pole at the instigation of management.
"We have done everything in Acas and direct conversations since the beginning to resolve this dispute, but it is clear that LU executives are driven solely by the bottom line and have no interest whatsoever in the welfare of their staff or the service to the passengers.
"This strike, and its serious consequences in the run – up to Christmas, could have been avoided if Tube management had not laid off dedicated Night Tube staff and perfectly usable schemes to reduce staffing and costs."
Other strikes are set to take place overnight on the 27th-28th. November, 3-5. December, 10.-12. December and 17-18. December.
Further information will be available on the TfL website before and during the strikes as well as on the TfL Go app and the travel planner.
.