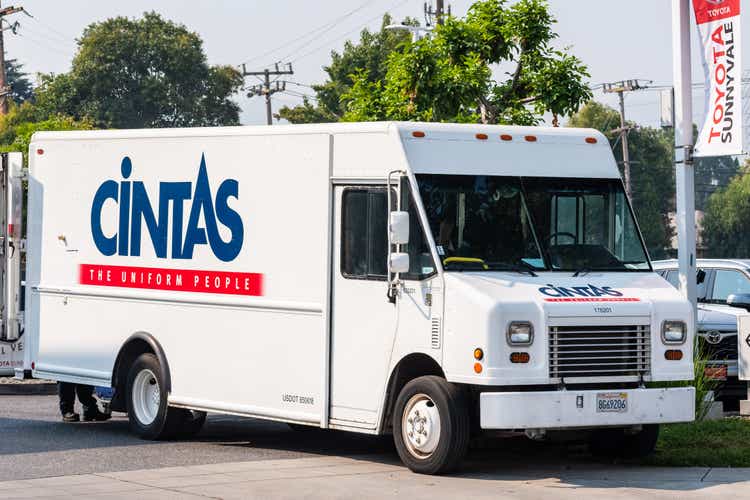 UniFirst may be possible acquisition target for Cintas (NYSE:UNF)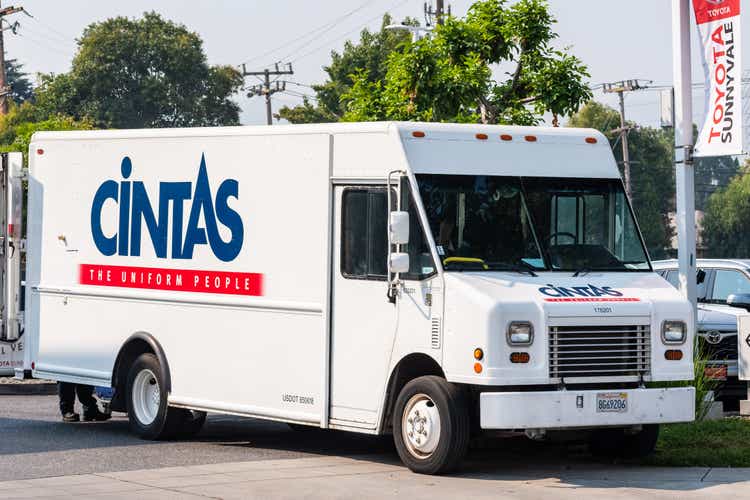 Uniform maker UniFirst Corp. (NYSE:UNF) may be a potential acquisition candidate for Cintas (NASDAQ:CTAS) based on some comments Cintas made on Thursday and some recent flight tracking data, according to Gordon Haskett.
"We don't comment specifically on M&A, but what I can tell you is this that we are actively pursuing deals of all shapes and sizes," Cintas (CTAS) CEO Todd Schneider said in response to an analyst's question on the company's M&A interest on its Q4 earnings call on Thursday. "And certainly, valuations matter certainly. But it really takes two to dance. And for the right situation to occur – an owner, an organization, or shareholders of an organization [have] to be willing sellers."
UniFirst (UNF) would be a logical target for Cintas (CTAS), especially as Cintas is unlikely to pursue Aramark's (ARMK) uniform business, which the company is in the process of spinning out. A combination of Cintas and Aramark's uniform division would likely have trouble passing antitrust regulators, Gordon Haskett's Don Bilson wrote in a note on Friday.
Bilson also noted that Aramark (ARMK) is focused on spinning out its uniform business, rather than selling it. Aramark confirmed in May that its plans to separate its uniform business. A combination of Cintas (CTAS) and UniFirst (UNF) could also draw U.S. regulatory scrutiny.
Any potential sale of UniFirst (UNF) is unlikely be done without the approval of its founding family, the Croatti's, according to Bilson, who suggested that the "shareholders" comment from the Cintas CEO might a possible reference to getting approval from UniFirst holders.
UniFirst (UNF) has a market cap of $3.3 billion, while Cintas (CTAS) has a valuation of about $39 billion. UniFirst shares rose 1% in regular trading on Friday.
While Cintas (CTAS) CEO Schneider's comments may be telling, the biggest clue on a potential UniFirst (UNF) deal may be flight tracking data, according to Bilson. UniFirst's (UNF) corporate jet was spotted in Cintas's headquarters of Cincinnati in late May.
This isn't the first time talk of a potential Cintas (CTAS) tie up with UniFirst (UNF) has surfaced. In February 2014, Unifirst denied "unsubstantiated" reports concerning a business combination between the companies.
Also see SA contributor Alex Pitti's piece from April entitled "UniFirst Investing To Compete With Cintas."