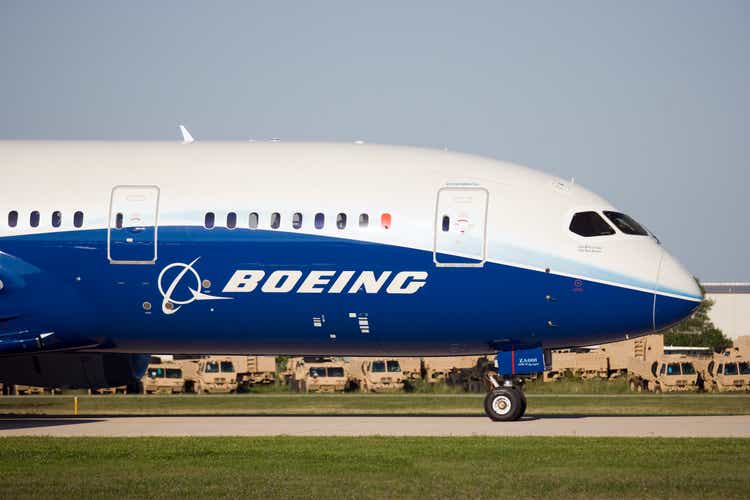 Upbeat Boeing Commercial Airplanes chief says company on the upswing (NYSE:BA)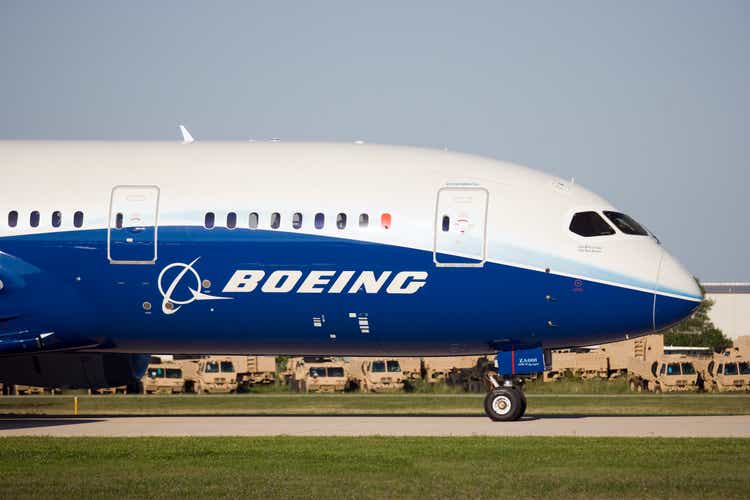 Boeing (NYSE:BA) Commercial Airplanes CEO Stan Deal said Sunday he expects a "pretty robust show" this week at the Farnborough International Airshow near London, and the company is "very close" to resuming deliveries of the halted 787 Dreamliner, according to the Seattle Times.
Regulatory approval to resume deliveries of the plane that has been paused for nearly two years is in "the ninth inning of a ballgame… and I don't think there will be extra innings added," Deal said ahead of the biggest aviation event since the COVID-19 pandemic nearly shut down the industry.
Boeing (BA) is expected to announce an order from Delta Air Lines for at least 100 MAXs as the show opens Monday.
Despite a recent warning from CEO Dave Calhoun that Boeing (BA) might scrap the 737 MAX 10 program if Congress fails to extend a deadline that would allow the company to bring the jet to market without a costly cockpit redesign, Deal said "that's not a high probability path. The high probability path and the commitment we've made to our customers is to get this airplane certified."
Deal said the MAX 10 flight deck as it is now is the "safest alternative" because it is largely common to all other 737s flying.
On the much-delayed giant 777X jet, Deal said the delay will allow time to get through the certification process, and it will be "a flagship airplane" when it debuts in 2025.
Deal's only discouraging word was that the aerospace supply chain is in bad shape, because of labor shortages after the pandemic.
With Boeing (BA) well behind Airbus in YTD net orders and order backlog, it is under pressure to win orders at the show.