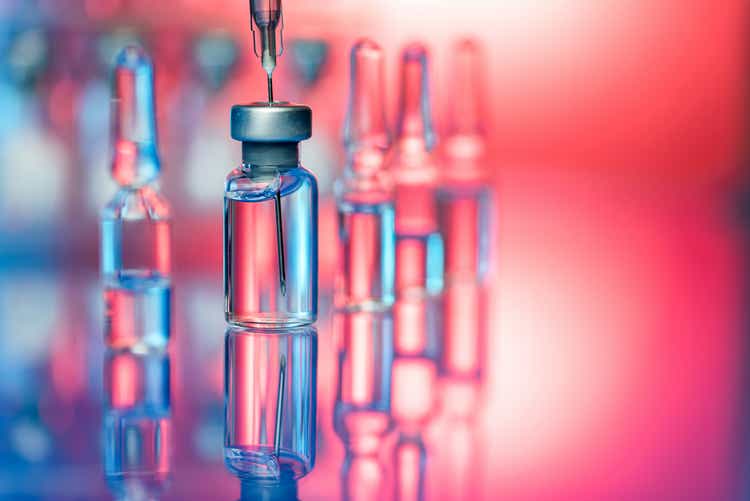 Valneva stock dips as FY22 outlook cut on lower COVID vaccine demand, suspends making shot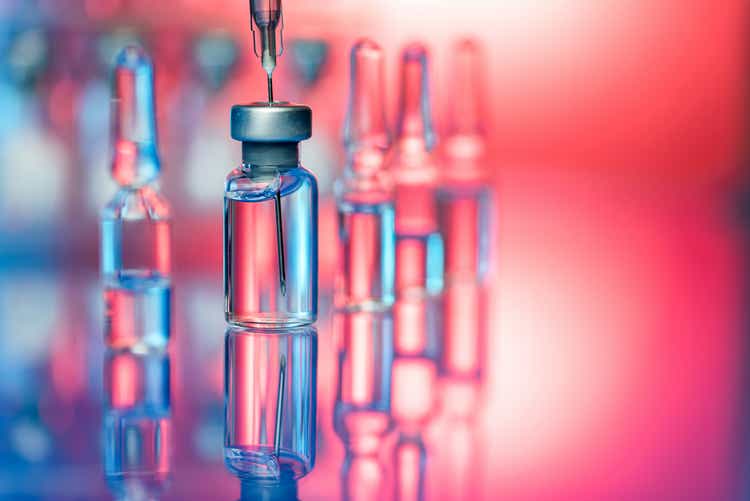 Valneva (NASDAQ:VALN) (OTCPK:INRLF) (OTC:VNVLF) reduced its FY22 revenue outlook citing reduced demand for its COVID vaccine from the EU member states.
COVID-19 vaccine sales in H1 were €3.8M. However, Valneva recorded an operating loss of -€150.4M, (-€86.2M in H1), of which COVID-19 operating loss represented €110.7M.
The French company said that due to the reduced order volume from EU member states, it has suspended manufacturing of COVID vaccine and recognized write-downs of €100.6M as of June 30, relating to existing inventory acquired to produce and supply volumes under the original EC agreement.
Valneva added that it was also evaluating its COVID-19 program and associated activities and will re-shape its operations accordingly.
In addition, the company said that and IDT Biologika (IDT) were discussing potential ways of terminating their drug substance manufacturing agreement in light of the suspended manufacturing of its COVID-19 vaccine.
Valneva, however, noted that will continue certain ongoing clinical trials, in particular on the potential use of the vaccine as a booster.
But added that it will invest in further development of the vaccine or second-generation COVID-19 vaccine candidate only if it gets the necessary funding or commitments to such funding during Q3 2022.
For full year 2022 Valneva expects COVID-19 product sales to be between €30M to €40M, down from a previous outlook of €350M to €500M for COVID-19 vaccine sales it announced in March.
In November 2021 the company agreed to supply 60M doses of the COVID vaccine to the EU, including 27M this year. But the order was cut down by the EU in July to 1.25M doses with an option to buy additional 1.25M doses.
H1 total revenue increased to +96.21% to €93.2M, which included Product sales that grew +4.72% to €33.3M.
For full year 2022 the company expects revenue to be in the range of €340M to €360M, down from the previous forecast of €430M to €590M that the company affirmed in May.
H1 net loss widened to -€171.5M, compared to -€86.4M in H1 2021.
Japanese encephalitis vaccine Ixiaro/Jespect sales declined -51.7% Y/Y to €12.3M.
Other Product Outlook:
For 2022, the company expects Product sales of its travel vaccine franchise is expected to reach €70M to €80M.
VALN -4.21% to $20.50